First public hearing at sport's top court will be broadcast online from Switzerland with athlete giving evidence first
Doping agency looking for a two to eight year ban for the Chinese swimming star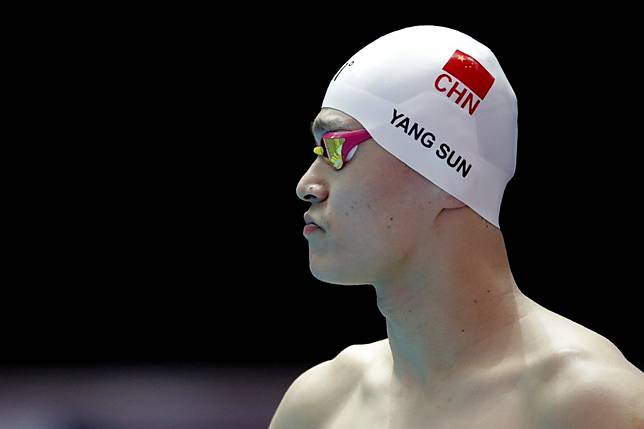 Today is finally the day when the World Anti Doping Agency (Wada) take on Chinese swimming superstar Sun Yang and Fina over his controversial out of competition drug test last September.
Swimming's governing body ruled that the swimmer had technically done nothing wrong despite his entourage destroying blood samples at the test at his home in Zhejiang. Their January ruling came after an independent inquiry into the matter.
However, Wada want that overruled and a two to eight year ban from the sport for the triple Olympic champion, with the public Court of Arbitration for Sport hearing in Switzerland on Friday.
This is only the second public hearing in CAS history and the first in 20 years when Irish swimmer Michelle Smith de Bruin appealed her suspension.
Everything you need to know as Sun Yang heads to CAS to clear his name
The world's media will be at the conference centre of the Fairmont Le Montreux Palace hotel, where Sun is set to give evidence, and the rest of the world can watch on via a live stream.
CAS promised to stream portions of the hearing online via their website. You can watch it here:
Sun Yang looking to Tokyo 2020 despite doping hearing
The hearing is set to start at 9am in Switzerland (4pm Hong Kong time) and conclude at 8.30pm local time (3.30am Hong Kong time). At the conclusion of proceedings Sun is expected to make a statement to the assembled press.
CAS's timetable for events in between is as follows. The president will open proceedings at 9.05am (4.05pm Hong Kong time) with Sun giving his witness account 10 minutes later, for approximately 75 minutes. That will take us to the first of three breaks during which the broadcast will stop.
At 10.45am locally (5.45pm Hong Kong time), the appellant's witnesses will begin their testimonies and that is expected to last for two hours, until the lunch break. The hearing is set to resume again at 1.45pm locally (8.45pm Hong Kong time) when Wada's witnesses take to the stand until 5pm local time (Midnight Hong Kong time).
The third and final break comes before closing remarks and rebuttals from all parties, which will take us up to 8pm Swiss time (3am Hong Kong time) when Sun is scheduled to make his closing remarks.
Copyright (c) 2019. South China Morning Post Publishers Ltd. All rights reserved.