American politicians really scraped the bottom of the barrel to find three talking heads at congressional hearing on situation in city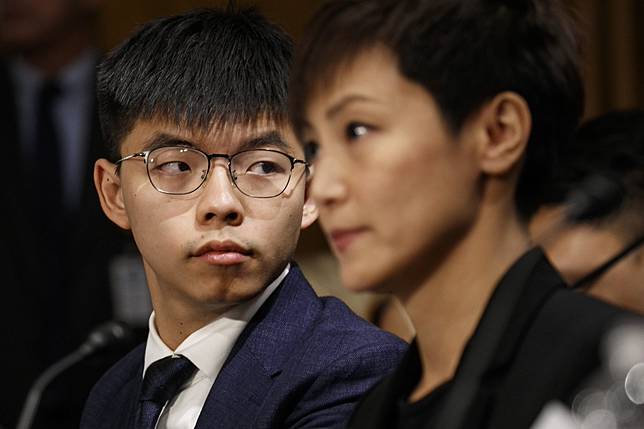 Not all useful idiots are equal. Ideally, you want those who have at least some credibility. But those may be hard to come by these days in Hong Kong.
So American politicians on an anti-China rampage were really scraping the bottom of the barrel to find a few talking heads to fill airtime at a US congressional hearing on Hong Kong.
We have Sunny Cheung, a spokesman for a group called Hong Kong Higher Education International Affairs Delegation. Never heard of it? Me neither.
"During detention," he told his American friends, "one of our student members was told by the police that it was reasonable to rape some female protesters when they frequently have to work overtime. Nowadays, students and Hong Kong people are ready to die for Hong Kong. And some already did. They believe the only limit to their freedom is their death."
China warns against 'disrupting Hong Kong' after appeal to US Congress
Hong Kong police raping and killing people? Next thing you know, Cheung will be claiming police are harvesting organs from arrested protesters through vivisection.
Singer Denise Ho Wan-sze said: "I have been blacklisted by the communist government. My songs and my name are censored on the Chinese internet. Pressured by the Chinese government, sponsors, even international brands, have kept their distances."
Now we know why she is so angry. Ever heard of the Dixie Chicks, Denise? They were once a popular country music group in the US whose career took a nosedive after they opposed the illegal American invasion of Iraq in 2003? They can tell you all about free speech in the Land of the Free.
Activist Joshua Wong Chi-fung said history would celebrate America for standing with Hong Kong. Really?
"(Historians would) celebrate the United States Congress," the 22-year-old declared, "for having stood on the side of Hongkongers, the side of human rights and democracy."
I did get a kick out of watching those Very Important Senators and congressmen desperately trying to stay awake and feign interest throughout the ramblings. Well, you reap what you sow, as our pan-democrats like to accuse the Hong Kong government, by putting on a show.
An obscure activist prone to citing outlandish rumours as facts; a 22-year-old with no university education and never held down a proper job pontificating on history and democracy; a Canto-pop singer who is way past her prime: these are the people speaking for Hong Kong in the US.
God save us!
Copyright (c) 2019. South China Morning Post Publishers Ltd. All rights reserved.