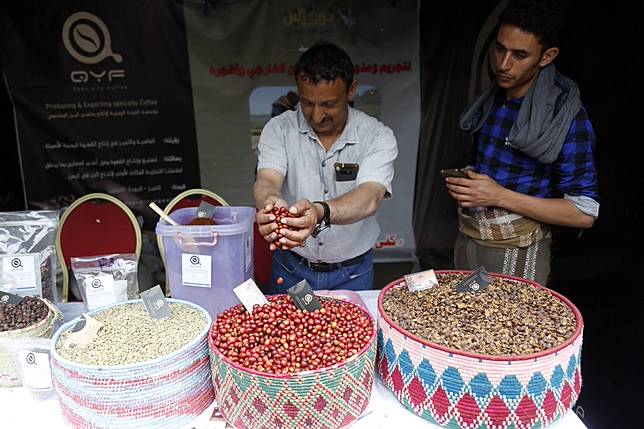 A man holds coffee beans at a booth during a coffee festival in Sanaa, Yemen, on Sept. 29, 2022. (Photo by Mohammed Mohammed/Xinhua)
SANAA, Sept. 30 (Xinhua) -- A coffee festival, named "Coffee Revolution," was held in Sanaa on Thursday to promote Yemeni coffee amid the ceasefire between the internationally-recognized Yemeni government and the Houthis.
The history of Yemenis cultivating coffee could date back to the early 15th century when coffee reached the Yemeni shores from Ethiopia. The Arabica coffee produced in Yemen is widely believed to be among the world's finest.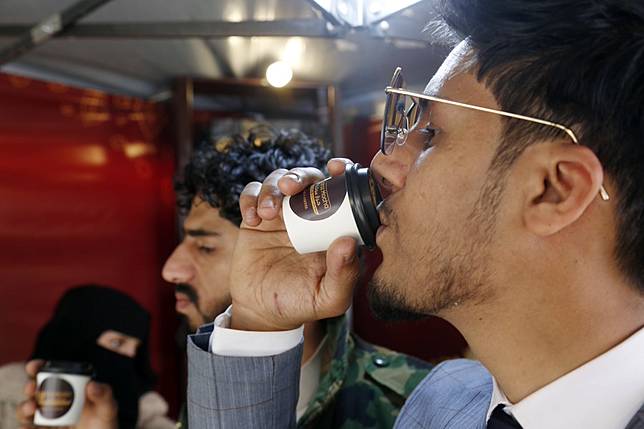 A visitor tastes coffee at a booth during a coffee festival in Sanaa, Yemen, on Sept. 29, 2022. (Photo by Mohammed Mohammed/Xinhua)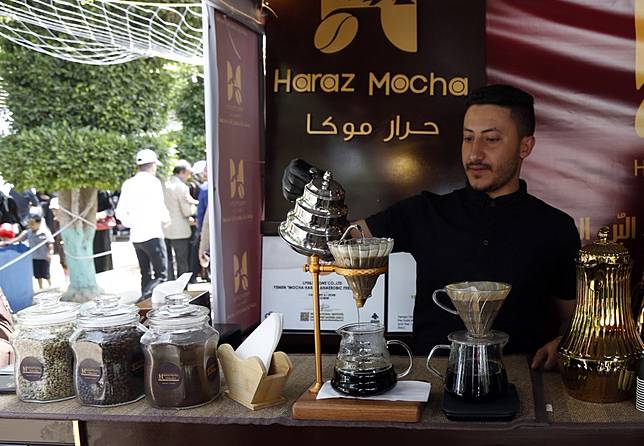 A man prepares coffee for visitors at a booth during a coffee festival in Sanaa, Yemen, on Sept. 29, 2022. (Photo by Mohammed Mohammed/Xinhua)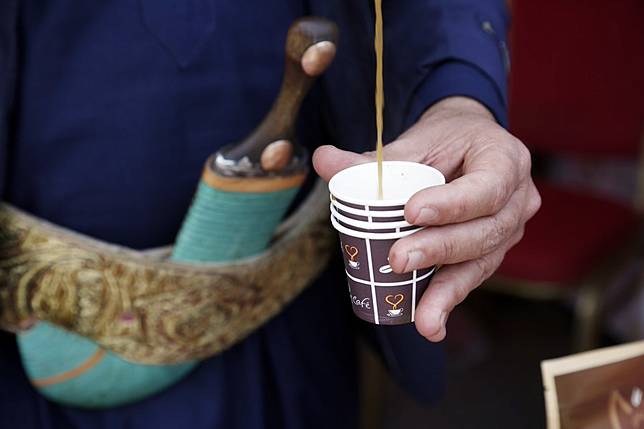 A man pours coffee into a cup for visitors at a booth during a coffee festival in Sanaa, Yemen, on Sept. 29, 2022. (Photo by Mohammed Mohammed/Xinhua)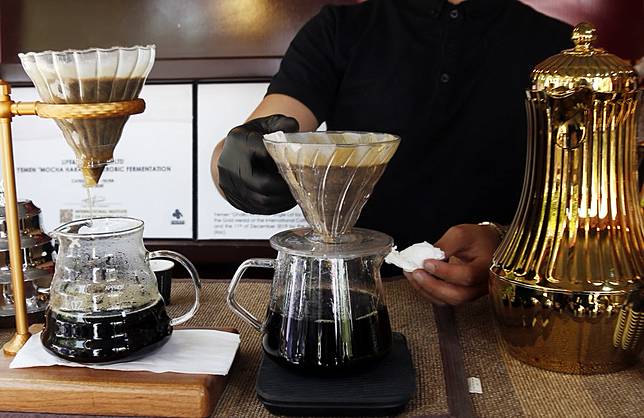 A man prepares coffee for visitors at a booth during a coffee festival in Sanaa, Yemen, on Sept. 29, 2022. (Photo by Mohammed Mohammed/Xinhua)■