Ted Cruz said he had been looking forward to talks with chief executive but was told when he landed in the city that the meeting had been cancelled
Republican senator also said he had met 'non-violent protest leaders' and impressed upon them the need to shun violence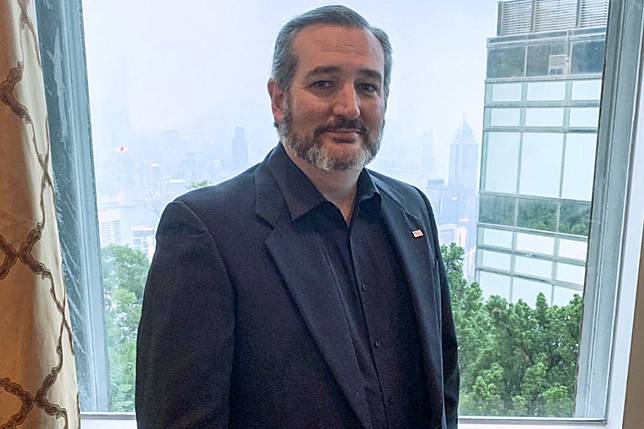 One of the United States' strongest critics of China, Republican senator Ted Cruz, has accused Hong Kong's leader of cancelling a scheduled meeting with him out of "weakness" and "fear" of anti-government protesters.
On a brief visit to Hong Kong on Saturday, Cruz said he had met "non-violent protest leaders" and impressed upon them the need to shun violence, but insisted he himself had never heard, or seen evidence, of rioting, vandalism and mob attacks over more than four months of civil unrest in the city.
Speaking to reporters at the US consul-general's residence on The Peak, Cruz was dressed in black to "express solidarity with the protesters".
He said he had been looking forward to talks with Chief Executive Carrie Lam Cheng Yuet-ngor in the afternoon, but was informed when he landed in the morning that the meeting had been cancelled.
"Prior to the meeting being cancelled, Ms Lam's office asked that I agree to keep everything said in the meeting secret and not inform the press of anything she had to say," Cruz said.
"She seems to misunderstand how free speech operates and also how freedom of the press operates.
"Ms Lam's cancelling the meeting is not a sign of strength, it's a sign of weakness. It's a sign of fear of the protesters on the streets of Hong Kong."
Petrol bombs thrown in MTR station as protesters hit streets again
The Chief Executive's Office did not respond to his allegations.
Cruz's anti-Beijing campaign has seen him introduce a bill to amend the US-Hong Kong Policy Act, which would require the State Department to certify the city's autonomy if it is to continue enjoying special trade and economic benefits under the existing arrangement.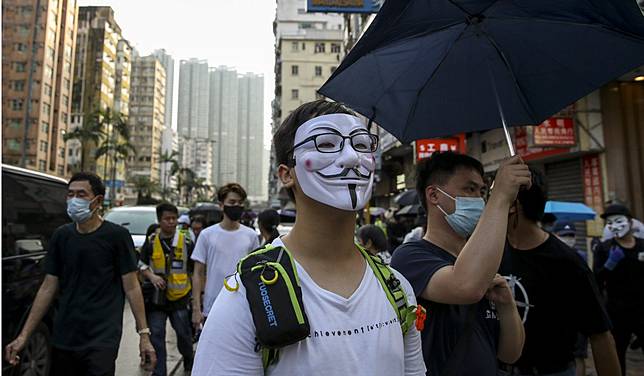 Cruz and other China hawks in the US Congress are also pushing for the bipartisan Hong Kong Human Rights and Democracy Act, which would require Washington to assess whether the city should still be afforded its special status in light of political developments.
A couple of protesters were at Hong Kong's airport to greet him upon arrival and thank him for his support for their cause " they had reportedly bought flight tickets so they would be allowed into the terminal building, which is off-limits to protesters after the chaos they caused during previous demonstrations at the arrival and departure halls.
"I recognise that some of the protests have turned violent. There is considerable concern that the protests are being infiltrated by agents of the Chinese government precisely to cause that violence, to turn the protests violent. I don't know if that is happening or not; I can tell you the protest leaders with whom I spoke today believe it is happening," he said.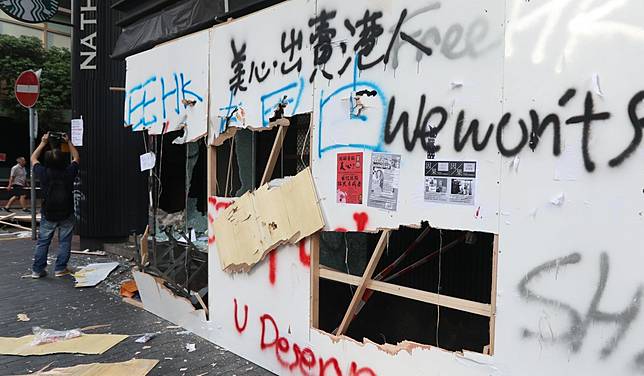 "What I have encouraged the protest leaders with whom I have spoken is to embrace non-violent protest, to follow the tradition of Gandhi in India and Dr Martin Luther King in the United States.
"That can be difficult to carry out, it can be particularly difficult in the face of violent oppression by government forces, of police beatings and shootings."
US-China trade deal 'very positive' for Hong Kong: Trump
He went on to level further accusations against Beijing.
"There is a reason the Communist Party in China wants the Hong Kong protests to turn violent because the Chinese Communist Party very much wants to characterise these protests as violent acts of terrorism rather than democracy protesters standing up for human rights," he said.
"But my strong encouragement to the protesters here in Hong Kong is resist the urge to respond to brutality in like kind, but instead stand with dignity."
Copyright (c) 2019. South China Morning Post Publishers Ltd. All rights reserved.