America's youngest sitting senator says it is important for protesters to be non-violent to ensure they 'do not mimic the behaviour of Beijing'
He finds the call for an independent probe into police's role as 'reasonable', and vows to advocate for passage of the Hong Kong Human Rights and Democracy Act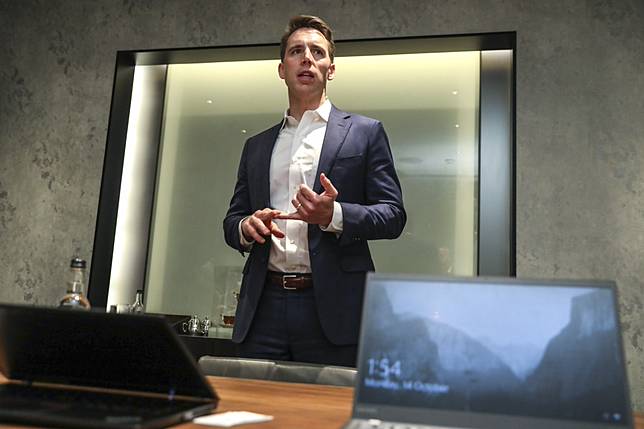 The youngest sitting senator in the United States has urged protesters in Hong Kong to be non-violent, as he claimed the city was sliding into a police state at the end of a two-day visit on Monday.
Missouri senate representative Josh Hawley, 39, arrived in the city on Sunday specifically to observe the ongoing protests sparked by the Hong Kong government's now-withdrawn extradition bill, which have become increasingly violent.
"It is important that the pro-democracy protesters continue to be non-violent, that they do not mimic the behaviour of Beijing and (its) supporters," Hawley said, adding that he understood people's desire to defend themselves.
He also said the protesters' "Be Water" tactic to react swiftly to police deployment was fascinating and that the leaderless nature of the movement was remarkable.
Protesters on Sunday went on another rampage across the city as the social unrest entered its 19th week, attacking police officers, trashing metro stations and vandalising shops with mainland Chinese business ties.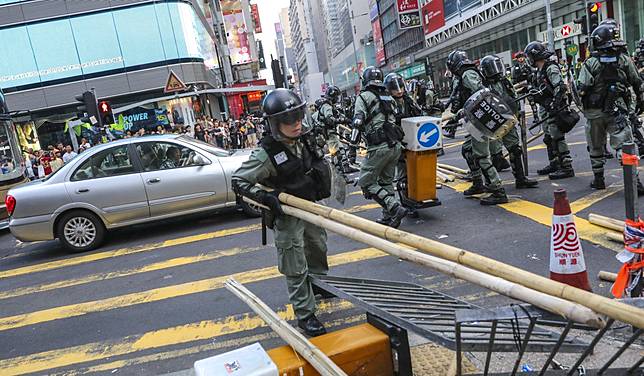 Hawley, who was observing at a protest ground in Mong Kok on Sunday, said he did not see any violence first hand but described the scenes as tense.
"The situation here is urgent, that Hong Kong is in danger of sliding into a police state … and the one country, two systems model is at risk," Hawley said, blaming the Hong Kong police for escalating their use of force against protesters.
"It doesn't appear to be happenstance, it doesn't appear to be one or two bent cops, it appears to be the 'company policy', so to speak."
He said he felt protesters' call for an independent probe into the force was reasonable.
While he did not provide an estimate on when the Hong Kong Human Rights and Democracy Act would be put to a vote in the US Senate, Hawley vowed to continue to advocate for its passage.
Prominent US senators back Hong Kong human rights and democracy act
Introduced in June by senator Marco Rubio, the act, if passed, would require the US government to assess Hong Kong's level of human rights and democracy each year to determine whether Washington should continue to grant trade privileges under the US-Hong Kong Policy Act of 1992.
It could also pave the way for diplomatic action and economic sanctions against the city's government.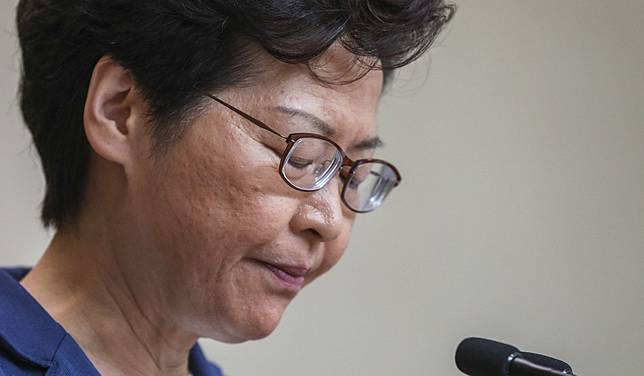 Hawley said he hoped the senate would act swiftly to put it to a vote.
"I'm not aware of any particular sticking points, in terms of the text of the act," Hawley said, adding that the act was co-sponsored by 22 bipartisan senators.
Should the act be passed, Hawley said other Western countries might follow suit in adopting similar legislation.
Hawley was the third Republican senator to visit the city since the anti-government protests erupted in June, after Ted Cruz and Rick Scott.
US senator says Hong Kong leader called off talks out of 'fear of protesters'
Apart from observing in Mong Kok on Sunday, Hawley said he had met with a "wide array" of individuals including business representatives.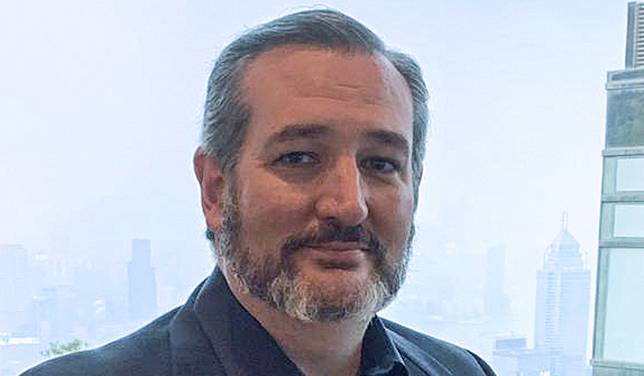 Pro-democracy activist Joshua Wong Chi-fung confirmed he met Hawley on Monday.
But the senator said he did not seek a meeting with Chief Executive Carrie Lam Cheng Yuet-ngor, who cancelled a meeting with Senator Cruz on Saturday due to "other commitments".
"I think Carrie Lam, certainly in her dealings with Senator Cruz … has made it clear where she stands," Hawley said.
Concluding his trip to Hong Kong on Monday, Hawley said it was in the US's interest to prevent China from "dominating" the Pacific region.
"Nothing is more dangerous to the security and prosperity of the US than a Chinese hegemony in this region … it must be the focus of US foreign policy to prevent it," he said.
Copyright (c) 2019. South China Morning Post Publishers Ltd. All rights reserved.