Cosponsors of Hong Kong Human Rights and Democracy Act rises to 25 per cent of the US Senate
Support rises as House of Representatives passes similar bill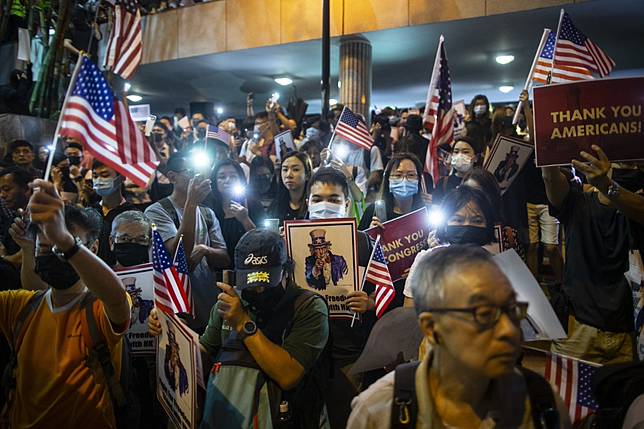 Support for controversial US legislation aimed at supporting Hong Kong's pro-democracy movement, and branded a "political plot" by Beijing, jumped in the US Senate on Tuesday, just as the House of Representatives passed a similar bill.
Senator Ted Cruz, a Republican representing Texas, and two others signed onto the Hong Kong Human Rights and Democracy Act of 2019, bringing the number of cosponsors to 25, exactly one quarter of the chamber, and almost evenly split between Republicans and Democrats.
Catherine Cortez Masto, a Nevada Democrat, and James Inhofe, an Oklahoma Republican, also added their cosponsorships.
The Senate's proportion of cosponsors beats the one-fifth of lawmakers who cosponsored the bill in the House, where the bill passed with a voice vote on Tuesday, which sidesteps the need for a roll-call vote, and no registered objections.
US passing Hong Kong bill will 'punish the wrong people': ex-Trump envoy
Introduced in June by Representative Chris Smith, a New Jersey Republican, the legislation paves the way for sanctions against individuals deemed responsible for actions to undermine Hong Kong's autonomy, such as the rendition to the mainland of anyone exercising "internationally recognised human rights in Hong Kong".
Cruz, who along with the Senate bill's sponsor Marco Rubio, is one of the US government's most vocal China critics. Cruz made headlines in Hong Kong recently when he criticised the semi-autonomous city's chief executive, Carrie Lam Cheng Yuet-ngor, for cancelling a scheduled meeting with him.
While in Hong Kong on Saturday " dressed in black to "express solidarity with the protesters" " Cruz said he had met "non-violent protest leaders".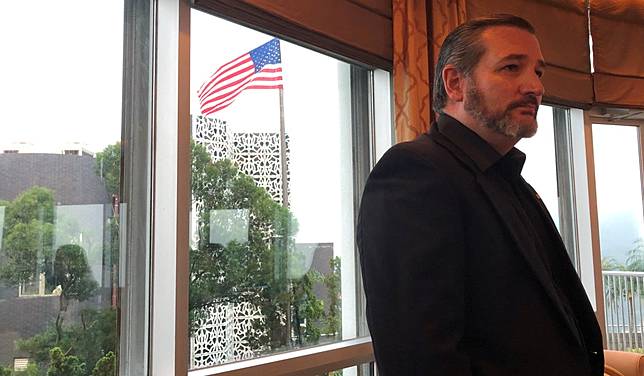 The Hong Kong Human Rights and Democracy Act "passed unanimously with bipartisan support from every Republican and every Democrat," Cruz said in an announcement on Tuesday. "I believe it is likely to pass Congress with overwhelming bipartisan support and be signed into law."
Other US senators have visited Hong Kong recently, coming out in support of the protests sparked by the Hong Kong government's now-withdrawn extradition bill, and which have become increasingly violent amid a stand-off between demonstrators and Lam.
Senator Josh Hawley, a Republican representing Missouri, was in Hong Kong a day after Cruz to observe the ongoing protests.
"It is important that the pro-democracy protesters continue to be non-violent, that they do not mimic the behaviour of Beijing and (its) supporters," said Hawley, who is one of the Senate bill's cosponsors, adding that he understood people's desire to defend themselves. Hawley also lauded the protest movement's leaderless nature.
US House approves Hong Kong bill, Beijing strongly condemns move
Florida Senator Rick Scott, a Republican, also visited Hong Kong recently.
"I met with protesters when I met with Carrie Lam, the (Hong Kong) CEO," Scott said in a Fox News interview. "She is taking away the rights that were given to them in 1997, when the British turned Hong Kong over to (China)."
Scott has not yet cosponsored the bill.
"I think we're going to get it up on the floor here fairly soon," Rubio's press secretary Nick Iacovella said via Twitter of the timing for a Senate vote on the legislation.
Copyright (c) 2019. South China Morning Post Publishers Ltd. All rights reserved.