'Kung Fu Monkey' waves his finger after UFC Washington fight is ruled a majority draw
Stamann seemingly dominates fight after Chinese star docked point for illegal knee in first round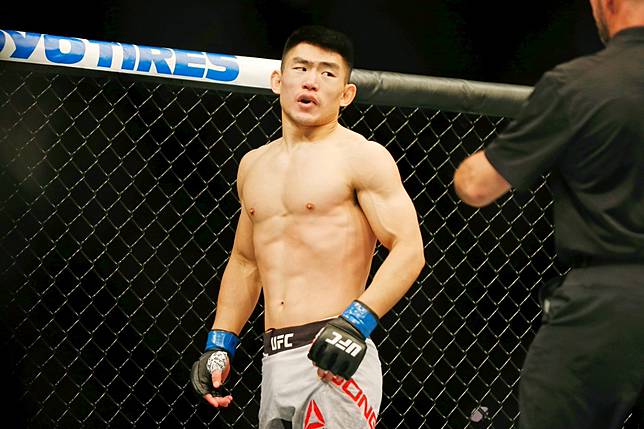 After the decision of his fight against Cody Stamann at UFC on ESPN 7 in Washington was announced as a majority draw, Song Yadong was left shaking his head and waving his finger.
Not because he thought he won, but because he knew he had lost.
China's rising bantamweight star had seemingly been up against it on the scorecards after an illegal knee to the grounded Stamann's head in the first round saw him docked a point.
A draw seemed the best case scenario for "The Kung Fu Monkey". Indeed, two of the judges saw it as 28-28, with the other giving it 29-27 to American Stamann, who had dominated the rest of the fight with his high-level ground game.
Agree?The fight ends in a majority draw. #UFCDC pic.twitter.com/iFiI7RnzcT

" UFC (@ufc) December 8, 2019
"That was a bad one, I don't even think that was close," former UFC heavyweight and light heavyweight champion Daniel Cormier said on commentary.
A frustrated Stamann was seen talking to matchmaker Sean Shelby after the fight.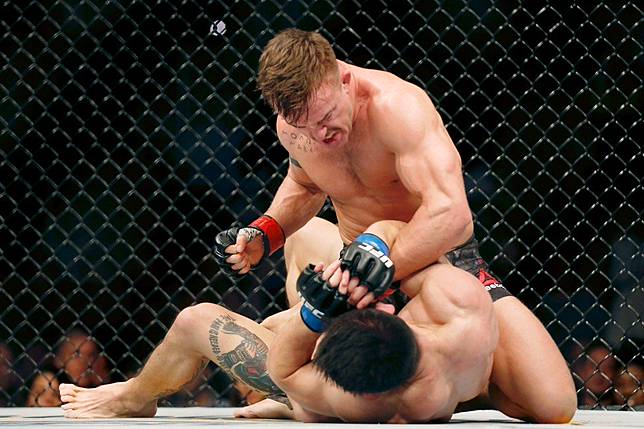 "To be honest, I thought I had won every round. My coaches at most told me that the second round was close, so let's go out and seal the deal in this third round," Stamann said. "So in my head, I had won two rounds and I had the point, so I was technically three rounds ahead and then went out and won the last round, which would had put me at 30-26, so for them to call a draw is crazy.
"In my head, I thought they had screwed up and read it wrong or something, maybe they gave the point to the wrong guy. I feel like a kid ready to throw a temper tantrum here.
"The build up to this was a lot like the (Tom) Duquesnoy fight, look at that fight, I won every round and it was a split decision. I don't know if these judges are looking at the odds beforehand or something, but it's screwed up."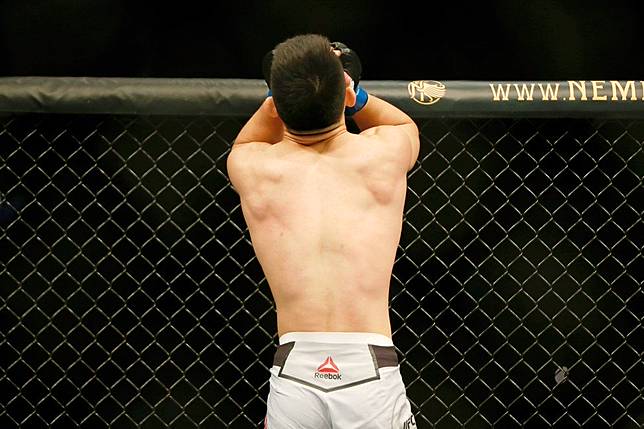 "I was not surprised with the draw," Song said. "I'm really disappointed in myself for losing the point in the first. It distracted me for the rest of the fight and I lost my flow and rhythm and the fight was difficult to get back under control.
"I'm where I am today because of Team Alpha Male. They helped me prepare so well for this fight, I owe it all to my coaches.
"I just want to go back to the gym, figure out where I went wrong in this fight, and go back to improving. I won't make a mistake like this again.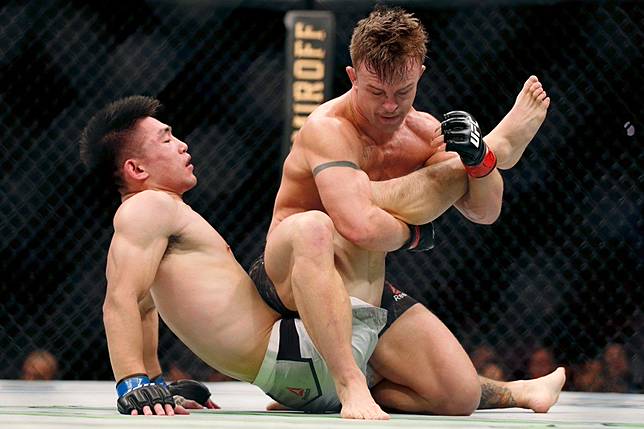 The fighters felt each other out for opening minute, Song (14-3-1, 2 no contests) throwing some combinations before Stamann (18-2-1) made a level change and took Song down.
Song then immediately had to up the pace after being docked the point, but Stamann's takedown game still proved the difference maker for the rest of the first round and the second round.
Song went for broke in the third round. But Stamann again took him down again and eventually took his back. Stamann looked for the finish late on as Song began to cover up before the hooter.
Copyright (c) 2019. South China Morning Post Publishers Ltd. All rights reserved.