'The Nigerian Nightmare' retains welterweight title after thrilling five-round brawl in Las Vegas
Usman breaks Covington's jaw and finally his resistance with 50 seconds to go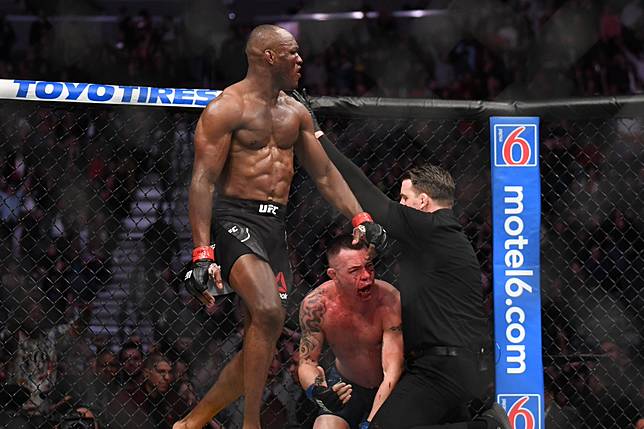 Kamaru Usman secured a dramatic late TKO against Colby Covington after a thrilling five-round war in the main event of UFC 245 in Las Vegas.
Referee Marc Goddard stepped in at 4:10 of the final round " the fifth latest finish in UFC history " as Usman retained his welterweight title in a thrilling slugfest at the T-Mobile Arena. That made it 15 straight wins for Usman (16-1), who is now 11-0 in UFC.
At the time of the stoppage, one judge had it at 2-2, while one had it 3-1 for Usman, and another 3-1 for Covington, who fell to just his second loss in the promotion.
"This one is not just for me, this one is for the whole entire world right now," Usman told Joe Rogan in the Octagon, after finally settling the score with the controversial, outspoken Covington.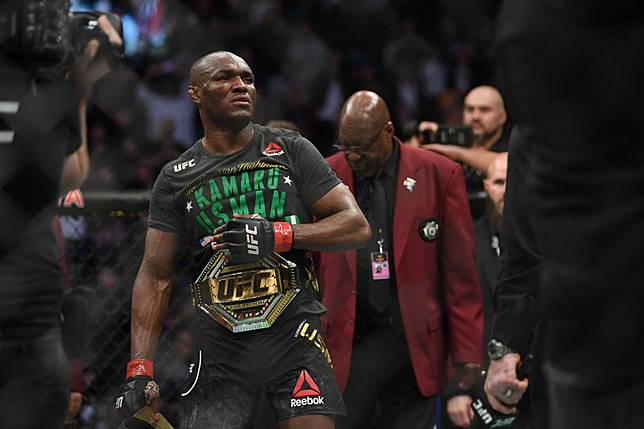 The two men did not touch gloves, and had to be separated between rounds with the trash talk flowing.
"All week, all month since the fight got signed, everyone's like, 'Colby's in his head, he's gonna gas out, get emotional'," Usman said. "I'm telling you guys right now, I'm the best in the world because my mind is stronger than everyone in the division."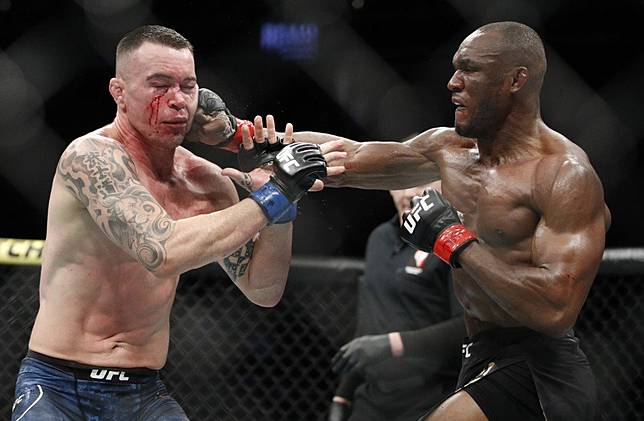 Covington could barely stand to listen to Usman's victory speech, charging out of the Octagon to the back as soon as the Nigerian's hand was raised.
But even in defeat, "Chaos" established himself as one of the greatest fighters on the planet with an excellent display that will surely still see his stock rise.
It was an extremely close fight that could have gone either way had it gone the distance, as both men met in the middle of the Octagon and traded blows from start to finish, eschewing their world-class wrestling abilities in favour of an all-out brawl.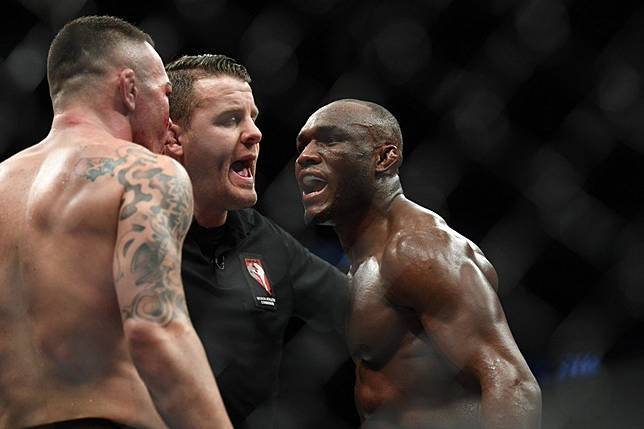 But Covington's fortunes changed when Usman broke his jaw at the end of the third round with a hard right.
"I wasn't aware (of the broken jaw), I was catching him with some left hooks," Usman said. "I made a lot of mistakes tonight. I know I hit way harder than him. I'm gonna keep improving and give you guys a show each and every time."
Indeed, while Usman was hitting harder and picking his shots, Covington was trying to overwhelm the champion with striking volume.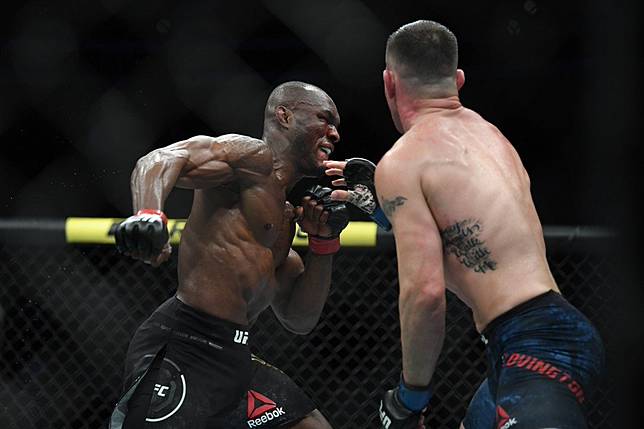 The two men were incredibly closely matched coming into the fight, with identical records of 15-1, and almost identical fighting styles. They had also only lost to the only fighter that had beaten the other man.
All the talk coming into the fight was about their wrestling, but neither man attempted a takedown. There was no feeling out process, either, as Usman utilised his jab early and Covington landed some good shots in the exchanges.
Usman had to switch stances after hurting his land hand, but still managed to sting Covington with his right jab, and slow him down with front push kicks to the body.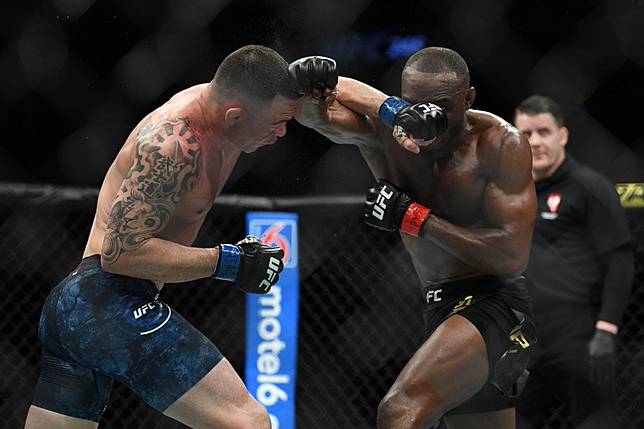 After the fight was briefly stopped for a low blow on Usman in the second round, things nearly boiled over in the third when Covington caught Usman in the eye with a finger.
Usman's sight was clearly affected and he staggered backwards as Goddard stepped in to pause things again, but Covington fired off another hard shot before they were separated.
Usman got his revenge before the hooter though, hitting Covington with that game-changing shot. "Chaos" told his corner on the stool his jaw was broken, and the slow motion replays looked nasty.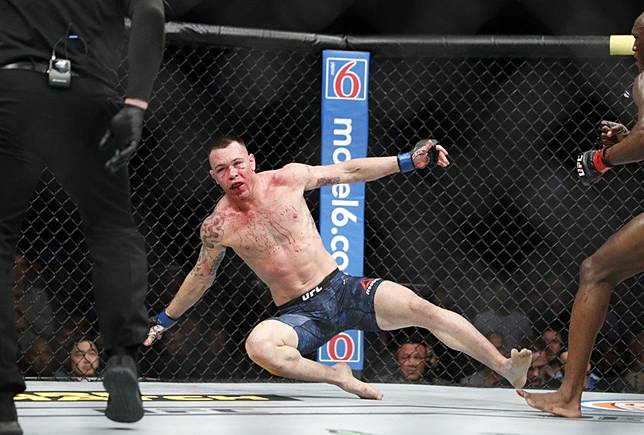 That didn't stop " nor Usman " from swinging for the fences in the fourth round, and they again had to be pulled apart before going into the fifth as Covington claimed Usman had poked him in the eye.
"Why are you crying?" Usman said. "Why are you a b****?" Covington shot back.
The fifth round continued in the same vein, with both men eating big shots. But Usman hurt Covington badly with a big right late in the fifth and Covington was backing up. Usman then dropped him twice and swarmed him with ground and pound for the finish with 50 seconds left.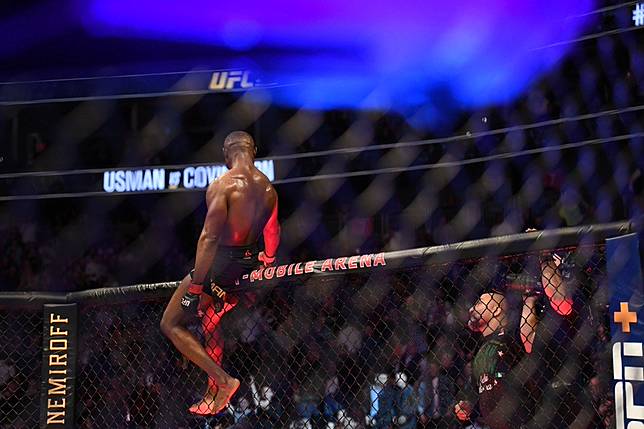 "It's all good, give him his props, guys, he was tough as nails and he caught me a few times," Usman added. "I can prevail, I keep marching forward and step over that adversity and we keep going.
"I said all month long I'm gonna punish him for 24 minutes then that last one I'm gonna finish him. Brazil this is for you guys as well."
Copyright (c) 2019. South China Morning Post Publishers Ltd. All rights reserved.