'If he wants to pour it on, he's going to walk into a brick wall,' says Volkanovski
'Max has habits we're going to capitalise on that he doesn't even know he has'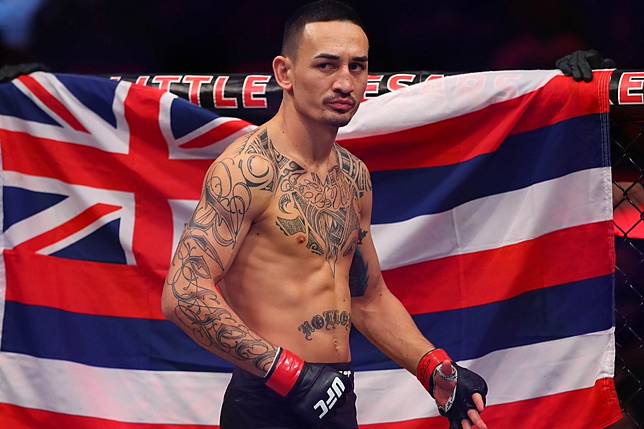 UFC featherweight title contender Alex Volkanovski has been listening to the plaudits roll in for upcoming opponent Max Holloway for what seems an eternity.
The Hawaiian prodigy has captured the imagination of fight fans with his suffocating brand of striking which has seen him tear off a staggering 13-fight win streak.
But Dustin Poirier proved the "Blessed" one was fallible when he almost beat him at his own game, dashing his hopes of adding the interim lightweight strap to his mantelpiece.
Now Volkanovski wants to prove he's worthy of the same recognition. Overflowing with confidence, the Australian is adamant he has the blueprint to dethrone the featherweight champion in their co-main event showdown at UFC 245 in Las Vegas this weekend.
"Everyone knows he's one of the best fighters in the world, but I'm going to show everyone why I'm a better fighter," Volkanovski told the Post.
"There's a lot of people that are probably doubting me, but there's also a lot of people who know I can do it. They know why I'm a bad match-up for him, and I'm going to prove them right on December 15. I'm going to take that belt."
UFC: Holloway still wants Khabib fight " 'I'm sure we'll meet'
Some of the division's biggest names were among Holloway's victims through his 13-fight win streak, including Jose Aldo (twice), Anthony Pettis, and most recently, Frankie Edgar.
But when you take a look at the 20-1 Volkanovski's resume, you could forgive him for feeling slightly overlooked. He's quietly been accumulating a staggering undefeated stretch of his own.
In fact, "The Great" hasn't tasted the bitterness of defeat as a professional since 2013. He's in the midst of a jaw-dropping 17-fight win streak, of which the last seven have come in the UFC.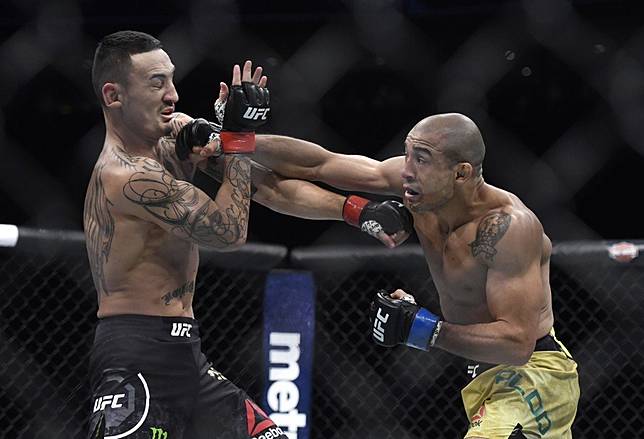 "A lot of Max's opponents " don't get me wrong, they're good fighters " but I just believe I'm at a whole other level to them."
His loudest statement came in his most recent bout against the great Aldo, whom he made look decidedly ordinary, as he coasted to a shutout unanimous decision win in front of a hostile Brazilian crowd in May.
It was a performance that sent shock waves through the division, and Volkanovski believes he'll be able to cause Holloway the same headaches.
View this post on Instagram

The rising star! #fightweek

A post shared by Alexander Volkanovski (@alexvolkanovski) on Dec 10, 2019 at 10:38am PST
"I've got so many more tools. I've got a high fight IQ. That's why I'm such a bad match-up," Volkanovski said. "I'm going to be calculated.
"If he's worried about that takedown I'm gonna make him pay up top. If he's worrying about up top I'm going to make him pay by taking him down.
"I'm going to mix it up so much he's not going to know what's happening. It's going to be hard for him to pull the trigger, then before he knows it he's losing those rounds."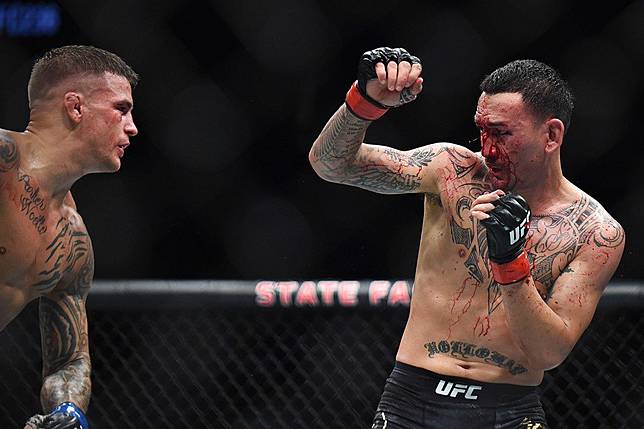 In fact, Volkanovski almost dared Holloway to attempt his trademark high-pressure approach against him.
"If he wants to pour it on and do what he did to his last opponents and break me, he's going to walk into a brick wall and find out early that ain't going to happen.
"I pride myself on being an intelligent fighter. I like to go deep. It's a lot more than meets the eye in fights. Max has habits that we're going to capitalise on that he doesn't even know he does."
Copyright (c) 2019. South China Morning Post Publishers Ltd. All rights reserved.