After two years out with injury, UFC Academy hopeful Pascual makes up for lost time with fourth career win
China's first UFC champion is on hand to watch the Shanghai Performance Institute star and give congratulations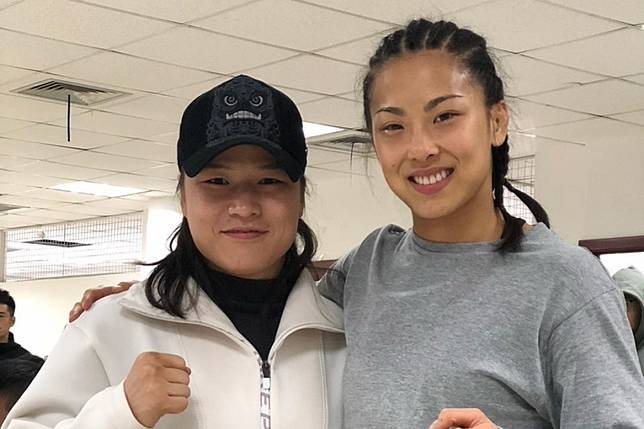 It didn't take Hong Kong fighter Ramona Pascual long to work out whether her comeback would be worth all the effort.
Bang on 26 seconds, in fact.
That's the amount of time it took Pascual to land the blows that led to a TKO over Russia's Yulia Kutsenko this past Friday " and to consign two years of struggle to history.
"It feels incredible," Pascual says. "It was just something that I had visualised in my head so many times. Sitting in that hospital bed, post-knee surgery and thinking about how I wanted to come back. I know what it's like to lose it all so this process has been all or nothing. I just wanted it so bad. It came to be in a second that I was finally there, at the moment I had visualised for two years. I remember smiling. There was just so much joy."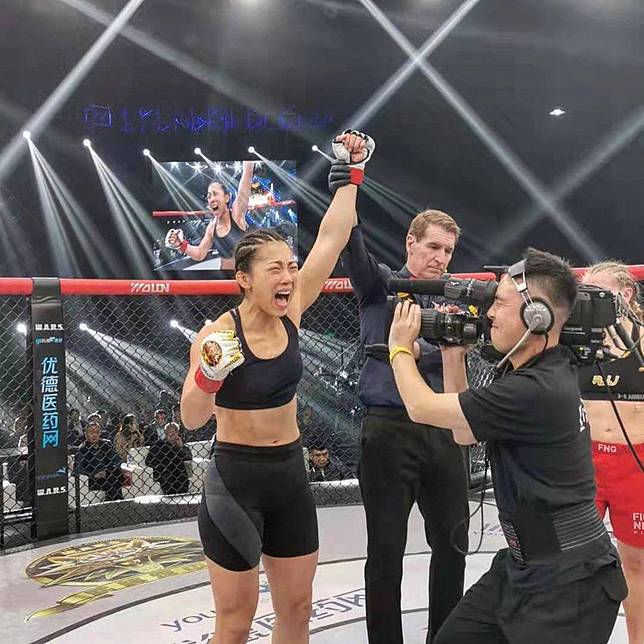 And that was even before she won.
An air of mystery had shrouded Pascual's comeback bout. China's Wu Lin Feng (WLF) organisation is among those that likes to stage events, and then later decide when to release the footage " and the results " into the wider MMA world.
Hong Kong's UFC academy star back for her 'biggest' fight
But social media holds no secrets. And it's there that you can find Pascual sharing her victory with the world " and with UFC world strawweight champ Zhang "Magnum" Weili, who made the trip to Zhengzhou to check out the event.
"Yeah, she was there, it was crazy," Pascual says. "She was like, 'Congratulations, good job' and I was like, 'Oh my god " she was there!' That was just really cool."
There's also an image of Pascual looking pretty happy with herself " and the tray of McDonald's she's about to tuck in to. But she quickly stresses the meal was a one-off.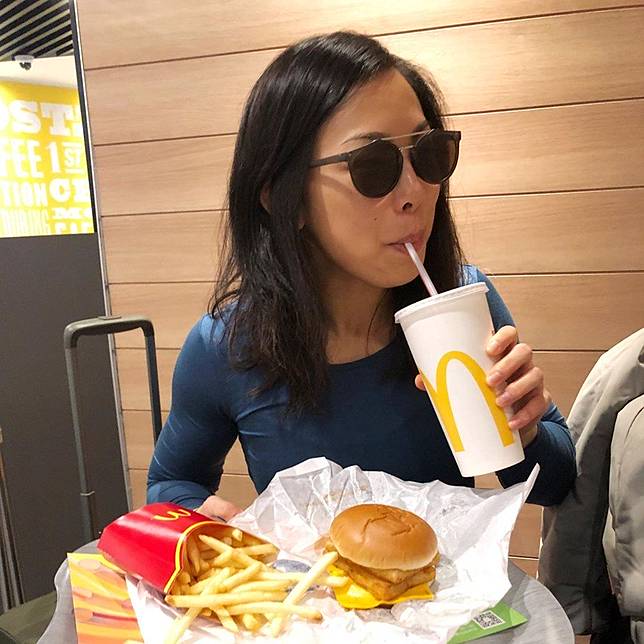 "I had to rush to the airport after the fights and the only other option was a questionable-looking noodle place," Pascual says, laughing. "Hey, it was nostalgic. It was my biannual McDonald's trip and I'm done."
Pascual has proved a hard woman to track down ever since. The 31-year-old bantamweight, who now has a record in the cage of 4-2, has taken a trip to the Philippines to see family and was still with them when the Post reached her in Manila.
The victory came almost two years on from Pascual's last fight, and follows a long road back from knee trouble she at many times thought might have derailed her fight career. There was also a recurring eye problem that flared on the morning of the fight, and has Pascual blinking away the fluid being produced " and the pain.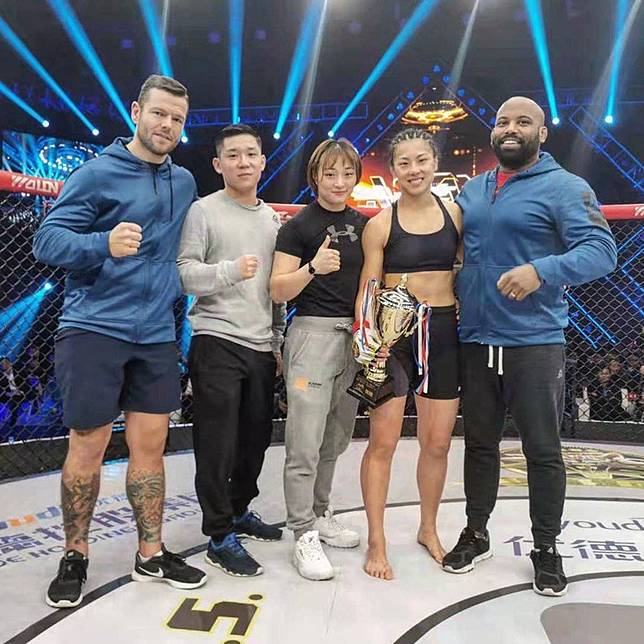 "I just had to block it out," Pascual says. "Nothing was going to stop me from fighting. I just told myself, 'Get through these 15 minutes and then get it sorted'."
Friday's win was against a fighter who has been bouncing between MMA and boxing and Pascual said she had expected a battle.
"I was the underdog going into this fight," Pascual says. "She was super tough and experienced and I was going in at just 3-2. But I wasn't put off by that, even though I've been off for two years. I feel like in the last few months I have progressed so much I really wanted to test myself. No one knew who was going to win and I went in with the mindset that I was going to get hurt.
"She came out with a leg kick and we knew she would. My coach called it " 'counter' " and I hit her square in the eye. It wasn't a strong punch but it was so precise."
And the fight was pretty much over. Kutsenko backed up into the cage. Pascual stalked her, threw a knee and then finished the job.
"To be honest it all happened so fast," Pascual says. "I don't even have the tape to look at yet. I was just striking until the ref stopped it."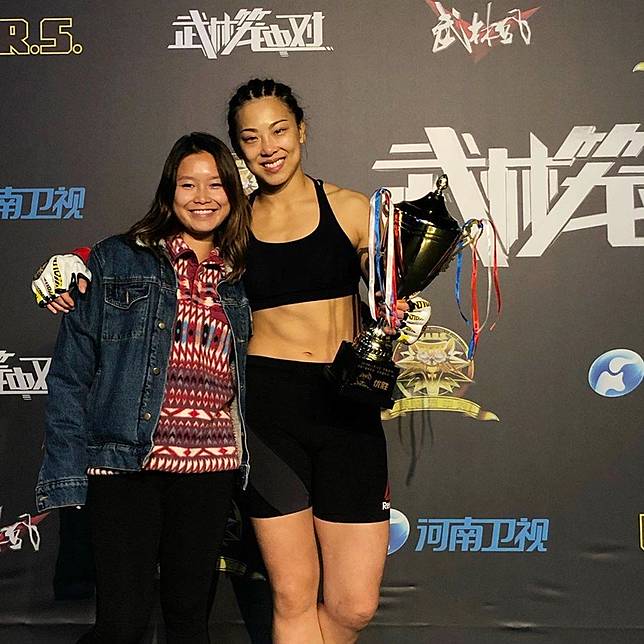 What's helped Pascual rebuild her career over the past six months has been the fact she's been part of the first intake of fighters into the UFC Performance Institute's Academy programme in Shanghai. The US$13 million facility has been built as a base for the UFC's growing stable of Chinese " and Asian " fighters but is also being used to nurture talent.
Along with the Academy, there's the launch of Dana White's Contender Series Asia looming next year, and the possibility of UFC contracts that comes with it. Associations with the likes of WLF mean Academy fighters have fight opportunities to shoot for.
Now it's some time off for Pascual and then back to Shanghai for another combine/workout with the UFC squad.
"They'll just look at how much we've improved over the past six months, and how much potential we shown," Pascual says. "They might be cutting people and adding others. Every six months that's the routine. There's pressure. But you keep thinking, 'Imagine letting this opportunity slip through your fingers'. I like that they do that because you don't get comfortable and it brings out the best in you."
Copyright (c) 2019. South China Morning Post Publishers Ltd. All rights reserved.