Pair detained on Thursday night for taking part in an illegal assembly, while one also allegedly breached the mask ban
Lingnan University, where the pair are studying, has been in contact with them and gave appropriate help, spokesman says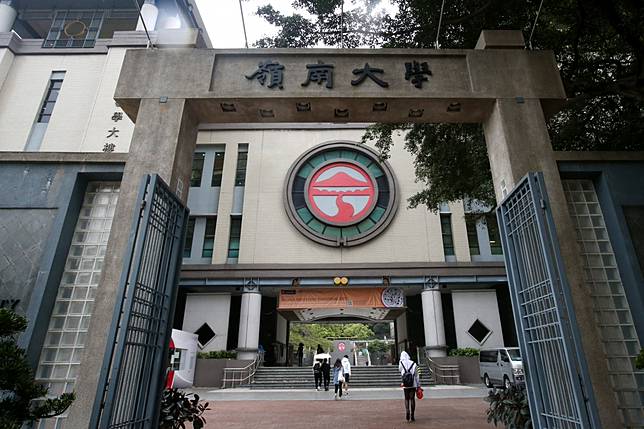 Two German exchange students were released on bail on Saturday after being detained during protests in Hong Kong on Thursday night, a spokesman for Lingnan University, where the pair are studying, said.
The two 22-year-old men were shouting while running away with a crowd of about 50 people on Rural Committee Road and Pui To Road in Tuen Mun at around 11pm on Thursday, a police source said. The pair were arrested for taking part in an illegal assembly, while one also allegedly breached the mask ban.
The Tuen Mun-based university contacted the students and provided them with appropriate help, the spokesman said.
The university said that it advised students to place their personal safety as the highest priority and to stay away from "dangerous areas and illegal activities." It also said it respected students' right to express their views in a peaceful and rational manner.
The ongoing anti-government protests, triggered in June by the now-withdrawn extradition bill, have entered their sixth month with the level of violence in clashes between protesters and police escalating.
Students say government has forced them into traffic chaos protest
University campuses are among the latest protest battlegrounds.
At Chinese University on Tuesday, in some of the most intense scenes witnessed so far, police fired more than 1,000 rounds of tear gas while, according to the force, radical protesters threw hundreds of petrol bombs in a day-long stand-off.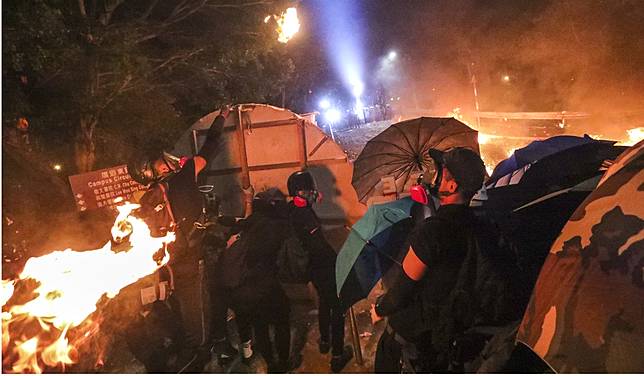 International students have been fleeing the city as a result of the trouble on campuses. More than 80 mainland Chinese and dozens of Taiwanese students at Chinese University were evacuated on Wednesday after the fiery clashes.
Protests also broke out at the University of Hong Kong, Baptist University, City University and Polytechnic University, as black-clad demonstrators blocked major roads near the campuses.
As of Friday, six out of the city's 13 universities had either suspended classes or ended the term early.
Roads reopened, barricades removed as uneasy calm hangs over city
In a joint statement on Friday, nine university heads said Hong Kong's "complicated and challenging situations neither originate from the universities, nor can they be resolved through university disciplinary processes".
Those found guilty of taking part in an illegal assembly face up to five years' imprisonment on conviction on indictment and a HK$5,000 (US$641) fine and three years' jail on summary conviction. A violation of the anti-mask law can lead to one year in jail and a maximum fine of HK$25,000.
Copyright (c) 2019. South China Morning Post Publishers Ltd. All rights reserved.