The White House is trying to push mainland firms out of the global market, but the victims of this tactic are ultimately US companies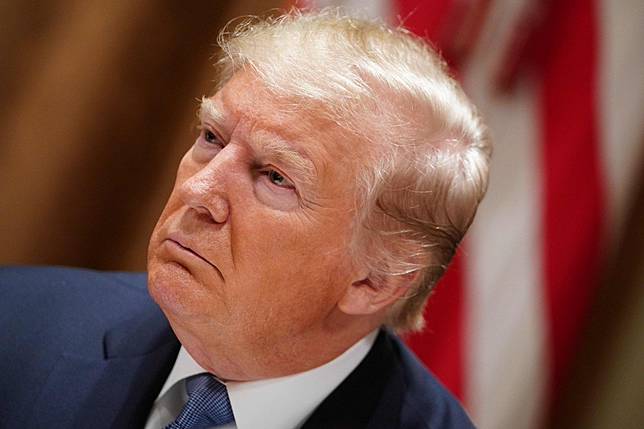 Tensions between China and the United States will not be eased by an interim deal to scale back trade war tariffs. There is no possibility of amicable ties while US efforts to curb China's technological rise persist. A widening of the conflict through trying to prevent foreign firms from doing business with blacklisted Chinese ones shows the extent to which US President Donald Trump's administration is willing to go. The strategy is flawed, though " disrupting supply chains will only increase Beijing's desire for tech self-sufficiency, fragment global networks and hurt US companies.
American firms have long complained of intellectual property theft, the reason for bans and arrests. It is an element of the trade war, but not why Huawei and other Chinese tech giants have been accused of spying and posing a security threat. Chinese firms have caught up to and surpassed their American counterparts in hi-tech areas such as 5G telecommunications, artificial intelligence, robotics and facial recognition systems.
The strategy was poorly conceived, which is why pressure is now being put on firms outside the US. Among the latest are the Taiwan Semiconductor Manufacturing Company, the world's biggest producer of chips and a major supplier to Huawei, and the Dutch company ASML, Europe's largest specialised manufacturer of chip-making machines, which is providing equipment to China's Semiconductor Manufacturing International Corporation.
Such firms are being put in a difficult situation " China accounts for a major part of their business and forcing them to sever connections will severely dent profits, leading to downsizing of production and staff. No market is growing faster than China's and forcing companies to ignore such an opportunity would allow in rivals.
American component suppliers have been similarly affected, but Trump has been largely deaf to their objections. Unlike farmers caught up in the trade war, the suppliers are not a significant part of the president's voter base. Nor are efforts to dissuade other governments from using Chinese technology proving so effective. Portugal last week became the latest European Union country to resist pressure, with officials telling US Secretary of State Mike Pompeo that Huawei hardware would be used in the nation's 5G network. Key markets Germany and Britain have expressed the same sentiment, although have yet to make a final decision.
Decoupling technology is almost impossible today, given the interconnectedness and globalisation of supply chains. Consumers also demand global networks. Trump's bid to hurt China's innovation is ultimately only harming his own country and spurring China to greater heights. He should instead follow Beijing's example by investing in infrastructure, research and development and nurturing and attracting talent.
Copyright (c) 2019. South China Morning Post Publishers Ltd. All rights reserved.