A hub of granite quarry activity from the 19th century, village has seen fortunes change over the years
Locals hope treasures will be saved, including Tin Hau temple, old school and dragon boat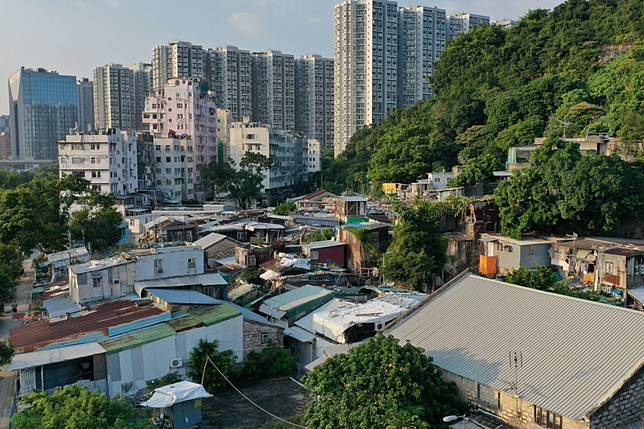 Wearing a grandfatherly smile, Yau So is always ready to tell visitors stories about his corner of Hong Kong " Cha Kwo Ling village, at the eastern end of Kowloon.
The 74-year-old has been village head for decades. These days, his stories end on an uncertain note, with no happily-ever-after, as time is ticking.
Cha Kwo Ling has been earmarked for redevelopment by the government, which plans to build 3,000 new public flats. Two other urban squatter villages are also being taken back by the government for public housing.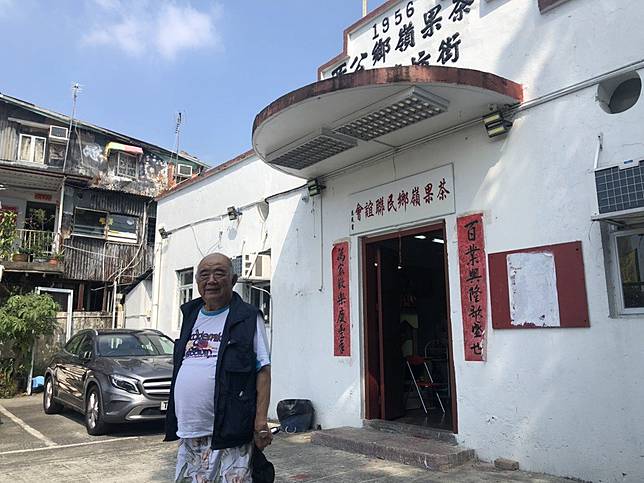 A hub of granite quarry activity from the 19th century to the period before World War Two, the 4.65-hectare village in Kwun Tong district is home to just 400 people.
Uncertain future for some residents of Kowloon squatter village
Built at the foot of a hill and along the coast, it has been a Hakka settlement for several generations.
The place is somewhat run-down and quiet now, as many residents have moved to public housing estates elsewhere.
Most of those still living there are the elderly and some new arrivals from mainland China.
The villagers seem resigned to their days there being numbered, but Yau is serious when he says: "We just have some demands: to keep our historic landmarks and treasures " village office, Tin Hau temple, school and our dragon boat. We also request appropriate compensation from the government.
"I love the village. I know it's not within my control, but I hope to settle things before I die."
So far however, the villagers are in the dark about what will happen, and when. Yau says nobody has come to explain since Chief Executive Carrie Lam Cheng Yuet-ngor included the plan to take back the villages in a raft of measures she announced in October to boost Hong Kong's land and housing supply.
Yau is filled with pride as he relates how the villagers worked at the granite quarry from the mid-19th Century, producing rocks used for buildings coming up as Hong Kong developed.
Maybe it's time to go somewhere else. Hopefully, if we are going to a public estate, our cat will like itNg Po-wo, owner of Mou Fat noodle shop
Stone from the village was used for landmarks such as the Old Supreme Court in Central " now the Court of Final Appeal " as well as some buildings in southern China.
He recalls being told from childhood that stones from the village were used for a cathedral in Guangzhou and some forts in Humen.
In the village itself, the Tin Hau temple, dedicated to the Chinese goddess of the sea, is still standing, built with local stone.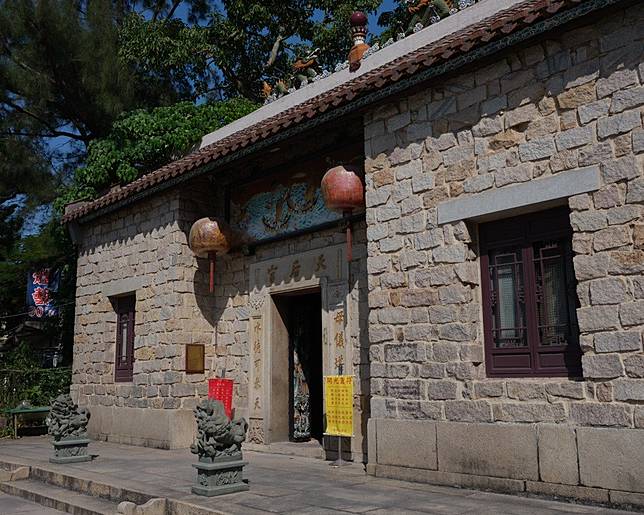 "The whole village worked for the same business, and my family had a factory that hired around 300 workers," Yau says. "We also built houses nearby. At that time, land was abundant, but we could not afford to buy it all."
That was the period before 1898, when villagers were allowed to buy public land from the British colonial government, and be registered as private owners. That is how parts of the village ended up as private land, while others are public.
The earliest records of Cha Kwo Ling go back to the 1840s, around the time Hong Kong was opening up for trade, according to historian Tim Ko Tim-keung.
It was one of four old villages in Kowloon, of which only Cha Kwo Ling and Lei Yue Mun remain.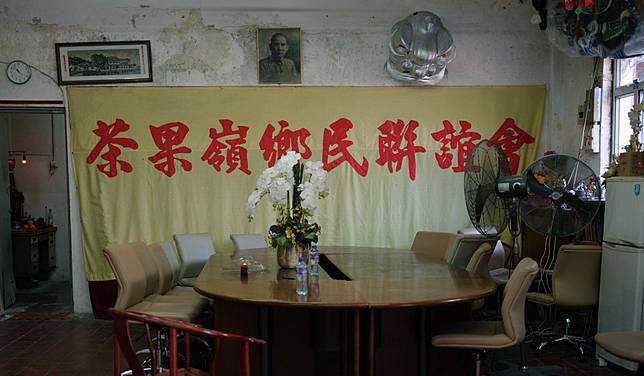 The quarry business declined from the 1940s. When the colonial government started to develop an international airport at Kai Tak, with a new runway and reclamation work in the 1950s, the Cha Kwo Ling factories were no match for foreign companies, which were more efficient and better equipped.
As the quarry business died out, villagers found new jobs when a Shell oil depot arrived at Cha Kwo Ling. Others set up their own businesses. Yau's family moved their business to the western part of Kowloon.
In the 1950s and 1960s, the population boomed with an influx of mainland migrants.
Ng Po-wo, 65, owner of Mou Fat noodle shop, arrived with his parents from rural Tai Po in the 1950s, when he was a year old.
"Cha Kwo Ling was rather isolated by that time. We had to take boats to reach Ngau Tau Kok and North Point. At that time, Kwun Tong didn't even exist," Ng says, referring to the "new town" built on reclaimed land next to the village in 1957.
He says thousands of people lived in the village, and newcomers built squatter homes of metal sheets and stones among the old granite buildings.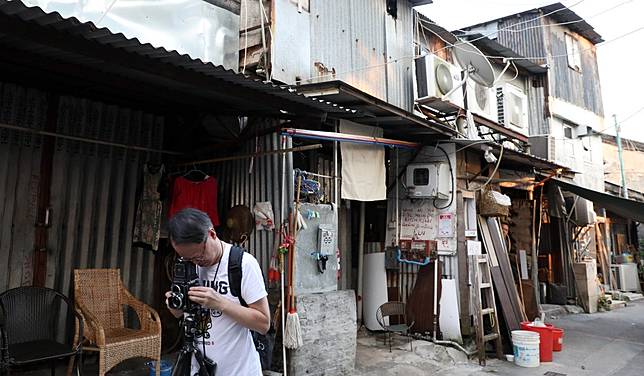 "Shops opened all along the main street and the village was very lively. We even had a primary school that served the whole district," he says.
The school, as well as most shops near Ng's small shop, closed in the 1990s, as many villagers moved into public housing.
Today, the village is much quieter, but Ng says it provides residents some tranquillity amid Hong Kong's hectic city life.
Among the abandoned homes, some old granite houses still stand, including Law Mansion, a grade-three historic building built in 1900.
Ng,who is married and has a daughter who lives elsewhere, is calm about the changes to come. "I have been here all my life," he says. "Maybe it's time to go somewhere else. Hopefully, if we are going to a public estate, our cat will like it."
How an abandoned village, cut off by road and poorly served by sea, could be saved
His friend, village head Yau, lives in the village with one of his daughters in their ancestral home. His three other children visit once a week for dinner, with their families.
According to Yau, the liveliest time of the year is during Tin Hau's birthday, in the third lunar month, when dancing lions and dragons bow to the goddess at her temple, and incense and confetti fill the air.
"Former residents living overseas still come back to celebrate," he says with a smile. "These are traditions we hope to carry on."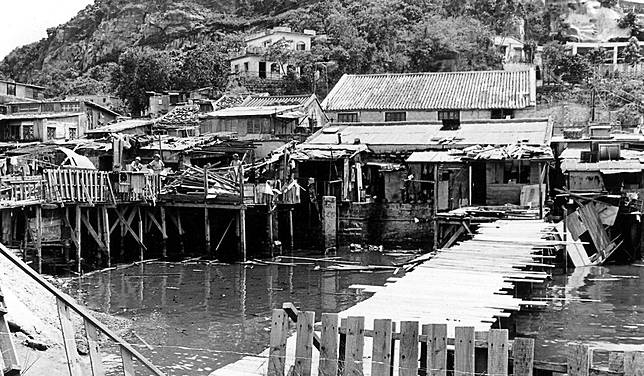 A government study of the area is expected to be completed late next year, and it still unknown whether the historic features treasured by the villagers will be protected.
Ng Mee-kam, director of the urban studies programme at Chinese University, says it is important to record the history of the village, and understand the villagers and their concerns about the impending redevelopment.
"But since the government has already decided to clear the village and build new houses, there might be little room for the locals to express their wishes," she says.
Noting that the village grew with Hong Kong, historian Ko says: "It's a unique, homogeneous Hakka settlement, and the government must find a way to conserve this aspect of the culture and history of Hong Kong, although I am not hopeful."
This is the second instalment in a two-part series on urban squatter villages facing redevelopment. The first part was on Ngau Chi Wan.
Copyright (c) 2019. South China Morning Post Publishers Ltd. All rights reserved.