Spanning an area five times the size of Manhattan, Suzhou Industrial Park contributed 14 per cent of Suzhou's economy in the first six months of 2019
Trade war has hit exports and forced some companies to leave, but government subsidies and shift in production patterns convincing some to stay in China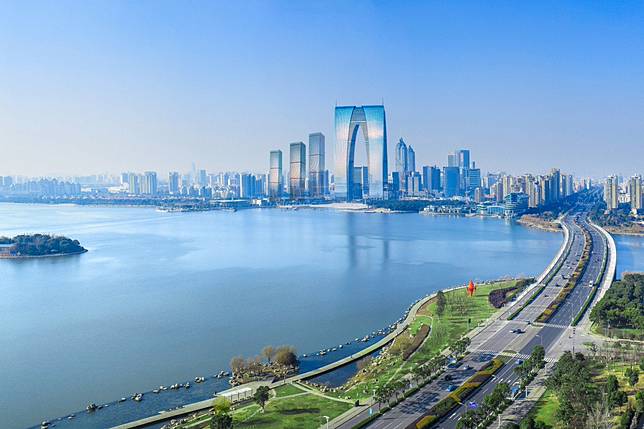 In the eastern province of Jiangsu, China's economic problems are resonating through one of the engines of the nation's dramatic growth over the past three decades, the giant Suzhou Industrial Park.
Built on an area five times the size of Manhattan that was once farmland and fields, the park's Singaporean-inspired design has an emphasis on tidy urban planning and green landscapes. The city of Suzhou itself " a silk hub known as the Venice of the East for its many canals " has modernised around what is one of the more picturesque symbols of China's industrial development.
Indeed, in the 25 years since Suzhou Industrial Park (SIP)'s inception, it has been wildly successful in convincing foreign exporters to set down roots there, with offers of cheap labour and top notch infrastructure, helping double Suzhou's economy in its first 10 years of operation by attracting big name multinational firms such as Microsoft, Siemens, Honeywell and Panasonic. For the first half of this year, the park's output was 14 per cent of the entire Suzhou economy.
However, all is not well in the complex, and the problems facing the national economy " from slowing growth to the trade war with the United States and fears over a large scale manufacturing exodus " are palpable. Local officials, desperate to hold onto the foreign companies that provide abundant jobs and tax revenue, are offering subsidies and other forms of support to convince them to stay.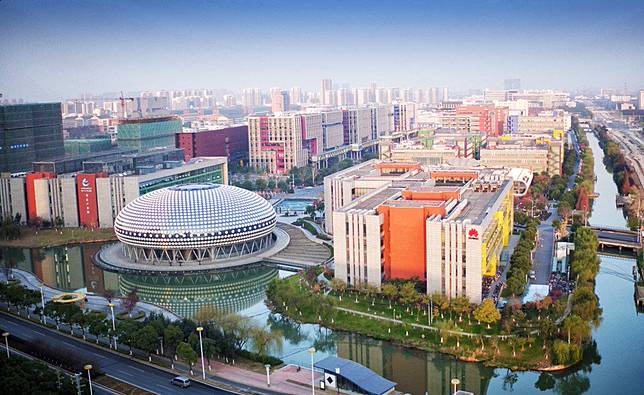 Home to 5,000 foreign enterprises " many of them exporters " SIP saw its exports decline 10 per cent over the first six months of 2019 compared to a year earlier. Imports, meanwhile, have fallen 15 per cent. These are significant drops for a park built for foreign trade, but which is now increasingly catering to China's domestic market, another by-product of the succession of tariffs on Chinese goods unleashed by US President Donald Trump.
In August, officials from Jiangsu's Department of Commerce visited some of the park's foreign firms, asking what problems they were having and how the provincial government could help, keen to stop more companies relocating to the lower-cost, tariff-light nations of Southeast Asia. Among the companies officials called on was Swiss packaging maker SIG Combibloc, which has lost 8 per cent of its orders due to the trade war. While this is "not a big deal" given most of its biggest clients are in China, according to public relations director Chen Minhua, the 10 per cent tariff China placed on many American imports certainly was. But on the import front, the company is being supported by local government subsidies and tariff relief.
"We have to import expensive manufacturing machines and the government has agreed to exempt them from the 10 per cent duties, which means a lot to us. For example, if we import 1 billion yuan (US$141.9 million) worth of machines, we can save 100 million yuan," Chen said.
Foreign firms have accounted for 60 to 70 per cent of imports and exports in Suzhou … so strategic changes made at foreign firms affect imports and exportsLiu Zhibiao
"Southeast Asian governments are offering more supportive policies, so that one of our competitors has set up a new facility in Vietnam, but we chose to set up our new facility here in Suzhou because of local government's subsidies. We have (now) decided to invest 3 billion yuan on a new facility," added Sha Haitao, director at SIG Combibloc.
Holding onto foreign firms like SIG Combibloc is essential for the park, which, with a population of 1.3 million, houses as many people as Dallas, Texas.
"Foreign firms have accounted for 60 to 70 per cent of imports and exports in Suzhou. In SIP, a number of export-oriented firms have to import raw materials and manufacturing machinery for production, so strategic changes made at foreign firms affect imports and exports," said Liu Zhibiao, dean of the School of Economics at Nanjing University, and an expert on the economy of the Yangtze River Delta, of which Suzhou is a part.
Consistent with the import and export declines in SIP, Suzhou's gross domestic product (GDP) growth slowed to 6 per cent in the first half of this year, below the 6.5 per cent rate in Jiangsu as a whole, though SIP still made the biggest contribution among all industrial estates to provincial GDP.
But Liu said it would be wrong to blame Suzhou's issues on the trade war, since many of them predate the Trump presidency.
"The advantages (of doing business in Jiangsu), including cheap labour and low-cost land, have been disappearing, that is the primary cause (of the slowdown)," he said.
"Over the past few years, the number of foreign-invested firms setting down roots in Jiangsu has declined, but the size of the investment is still increasing. New foreign investment coming into China is aimed at its domestic market but is no longer export-oriented."
Changes in global supply chains are redefining China's traditional role as the workshop of the world, and export-driven businesses are being forced to be shift their focus to the domestic Chinese market.
For example, Automation Technologies, a German car parts maker with a base in SIP, used to export about 30 per cent of its products. Now, the export volume has shrunk to 10 per cent, according to Oliver Buergstein, managing director at the firm's Suzhou facility. But with the preferential policies offered by SIP, the company has remained committed to the park.
"We follow our customers. We will set up a new plant in Suzhou with a 120 million yuan investment because we managed to buy one of the rare pieces of land here, and our customers and suppliers are here," he said.
"The subsidy is not so big, but the automation industry is very positive. Besides marketing support, we also have tax refunds for research and development, and for exports. The government started to provide subsidies three or four years ago, there are some other subsidies after the trade war but I'm not very much into it because we are not as affected as many other companies," he said.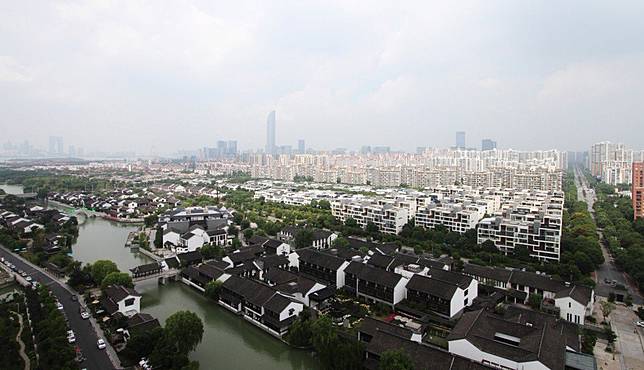 The tariff battle has caused other manufacturers in the park to tweak their production processes. One solution is to insulate production from US tariffs by substituting orders from China and other countries for those from the US, a tariff avoidance manoeuvre being used by Samsung Electronics Suzhou Semiconductor, another tenant of SIP.
Since US tariffs on US$200 billion of Chinese goods first hit in September 2018 at a 10 per cent rate (they rose to 25 per cent a year later, and the US has threatened to go to 30 per cent in October), semiconductors were among the products affected.
Li Chengchun, vice-president of Samsung Electronics Suzhou Semiconductor, said headquarters in Seoul immediately ordered that production used to fill US orders be relocated. The company's biggest export client is Apple in the US, while its biggest domestic client is Huawei. Local officials in Suzhou, keen to hold onto one of their more illustrious investors, were eager to help.
"I was pretty worried so I called a local government official for help, and he did help," Li said.
"I cannot talk about the details but the result was that we received (new) orders not long after. We have zero orders from the US at this stage as they have been transferred to our Seoul and Southeast Asia plants, but we have orders from other countries and we are now running at full capacity."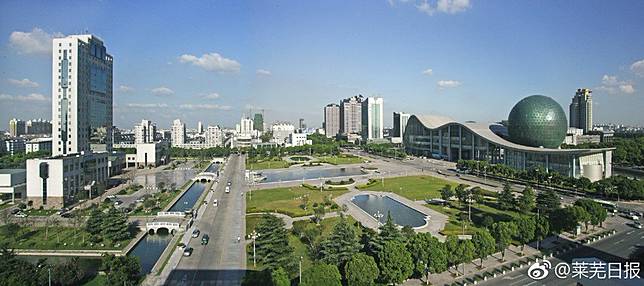 Given its contribution to the provincial economy, it is easy to see why Suzhou's policymakers are eager to support the SIP, which sits on the western bank of glistening Jinji Lake. Since its launch in 1994, it had attracted US$31.27 billion in foreign direct investment and contributed over 800 billion yuan in tax revenue as of the end of 2018, according to official figures from SIP.
But it is not the only cash cow in the provincial production base dealing with the fallout from the trade war. About 30km (19 miles) away, the Kunshan bonded zone has been home to Taiwanese electronics companies, key players in the global electronics supply chain, since the 1980s.
Last year, the Association of Development Zones of Jiangsu Province posted a statement on its website saying Apple suppliers including Taiwanese manufacturers Compal, Wistron, Flexium, Merry, Catcher and Invetec planned to relocate their production out of China.
On a late-August evening as production line workers knock off from their day shifts in Kunshan's many factories, the traffic moved freely. A few years ago, the main road would have been blocked during rush hour, local security guards said.
Two workers in the inspections department at electronics manufacturer Wistron Kunshan said their salaries had not been affected yet, but were concerned about the future.
"Our boss never mentions the trade war impact to us but we are worried about it," said the workers, as they prepared to ride home on their scooters.
"In the worst case scenario, we can still find jobs at Chinese factories, as it is not easy to find jobs at foreign enterprises these days."
Copyright (c) 2019. South China Morning Post Publishers Ltd. All rights reserved.