Beijing holds fire on duties of 5 and 10 per cent that were set to take effect at noon on Sunday
Move comes after US also shelves new tariffs and agrees to halve some of those already in place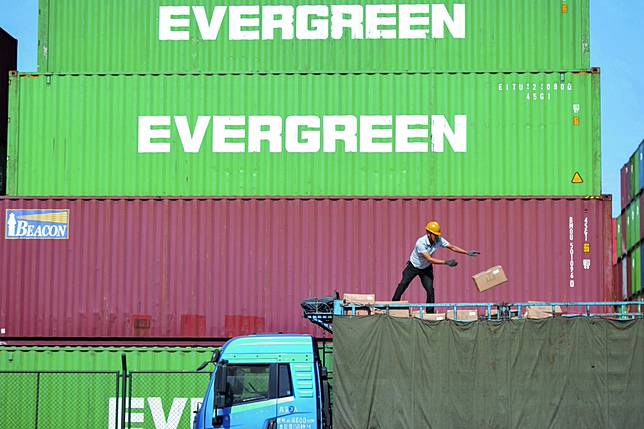 China said on Sunday it will not impose new tariffs on imports of American products, but said the ongoing negotiations between the two countries must proceed on the basis of equality and respect.
The announcement came after an interim agreement was reached on Friday to prevent a further escalation of the trade war, which has been running since July 2018.
Beijing had threatened to introduce tariffs of 5 and 10 per cent on selected US goods at noon on Sunday, but that move had been halted, the Customs Tariff Commission of the State Council said in an online statement, adding that US cars and car parts would continue to be exempted from existing duties.
China hoped it could continue to "work with the US on the basis of equality and mutual respect to address the concerns of both parties and promote the steady development of the China-US trade relations", it said.
During the negotiations for a "phase one" deal, Beijing repeatedly called for the suspension of any tariff increases by the US on Chinese products and for existing duties to be lifted.
Why US-China trade talks aren't yet out of the woods
After weeks of debate and deliberation, Washington on Friday halted its plan to introduce fresh tariffs on the remaining US$100 billion worth of Chinese goods so far exempt from the punitive action, and said it would halve its existing duties on about US$120 billion of Chinese imports to 7.5 per cent.
However, a 25 per cent tariff on about US$250 billion worth of Chinese goods would remain in place, it said.
Besides the removal of tariffs, the US said the "historic and enforceable" phase one deal would require China to make structural and other changes to its economic and trade regime in the areas of intellectual property, technology transfer, agriculture, financial services, and currency and foreign exchange.
"The phase one agreement also includes a commitment by China that it will make substantial additional purchases of US goods and services in the coming years," the trade representative's office said.
Trade war breakthrough: US and China reach phase-one deal
It also "establishes a strong dispute resolution system that ensures prompt and effective implementation and enforcement", it said.
Despite the consensus, the deal had yet to be signed and was still undergoing final legal checks, China's vice-minister for commerce Wang Shouwen said on Friday.
US President Donald Trump described it as "an amazing deal for all" and said he was looking forward to the next stage of the trade talks.
"We will begin negotiations on the Phase Two Deal immediately, rather than waiting until after the 2020 Election," he said on Twitter.
Copyright (c) 2019. South China Morning Post Publishers Ltd. All rights reserved.