From relationship advice to vox-pops on the city's protests to light-hearted skits, there's something for everyone in this year's list
Here are the highest trending videos over the last 12 months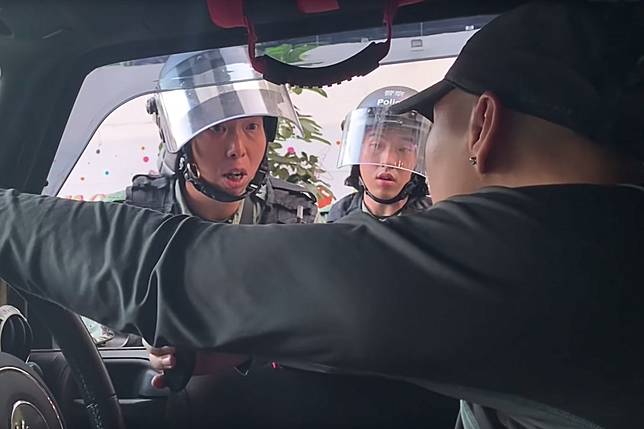 Sex, romance and life during weekly protests in the city captivated Hong Kong users of YouTube in 2019, the streaming site announced on Thursday as it unveiled the year's top 10 trending videos in the city.
Videos featuring relationships and protest tensions topped the list, along with vox pops and skits that lightened the mood.
The videos on this list are ranked by the number of views they received in Hong Kong, but the figures used include the total hits from around the world, since YouTube has not revealed the local numbers.
10. Relationship chit-chat
In this Q&A video, YouTube personality Kitling Poon and her boyfriend Gordon Lau share insights from their relationship, and banter about everything from how Lau uses too much toothpaste to their first impressions of each other.
Published in June, it has received nearly 600,000 views.
9. Holiday sex " yes or no?
One of several street interview videos to make the top 10 this year, this video by vox-pop channel Testhongkong asks passers-by in the busy Mong Kok shopping district if having sex is a must when couples go on a holiday.
While some say it's not a must, some say it's only natural. Published in June, this video was watched over 570,000 times.
8. Satirising Hong Kong's troubles
Skit channel FHProductionHK satirises the tensions between Hong Kong locals and "damas", an impolite term for middle-aged women from China, after local residents accused the women, who dance and sing in the streets to loud music, of being a nuisance.
The video also takes a stab at tensions between Hong Kong residents and the police, amid the pro-democracy protests sweeping the city.
It has notched up more than 540,000 views since it was uploaded in June.
7. Safe sex and contraceptives
In seventh place is another street interview video, this time by casual entertainment channel Holy Force, which quizzed people about their knowledge of safer sex and contraceptives.
The video was uploaded in February and has garnered more than 600,000 views.
6. Debating Hong Kong protests
Another vox-pop video features Bino from channel Lifestyle Hong Kong asking passers-by about conflicts between relatives and friends at a time when Hong Kong is divided along ideological lines.
The video was uploaded in July and has received more than 920,000 views.
5. Troubles in hairdressing
In the fifth video on the list, Cotton Chan of channel MiHK (Made in Hong Kong) poses as an apprentice hairdresser and pretends to prank his girlfriend.
After getting into an "argument" with her, Chan reveals at the end that the real person being pranked is his hairdresser.
Chan's first video on his personal channel, this "prankception" was viewed over 1.3 million times after being uploaded in April.
4. Equipment-free workout video
With her fitness video ranking second on last year's list, yoga instructor and actor Coffee Lam returns this year with an equipment-free workout video, her first after giving birth in October last year.
Uploaded in January, the 30-minute video has notched up nearly 2.1 million views.
3. Andy Hui scandal discussed
Third in the list is a video from Meme Hong Kong, in which political pundit Stephen Shiu Yeuk-yuen comments on a scandal involving Andy Hui Chi-on, the married singer and actor caught on video kissing TVB actress Jacqueline Wong Sum-wing in a taxi.
It was published in April and has had more than 1.2 million views.
2. Hins Cheung parodies Joey Yung
In the No 2 video on the list, Canto-pop singer Hins Cheung King-hin parodies fellow singer Joey Yung Cho-yee's music video for Pretty Crazy, a single that topped the music charts.
With more than 860,000 views, the video shows Cheung dancing to his song Pretty Hungry against a neon-coloured set while wearing dragon fruit and Ferrero Rocher earrings. The video went live in May.
1. Jason Chau defies riot police
Topping the list in 2019, this video from YouTube personality Jason Chau shows him trying to drive through groups of riot police in Causeway Bay, a popular shopping district on Hong Kong Island.
After being told to abandon his car, Chau was allowed to pass through the police cordon after heated negotiations with the police, only to be stopped again by another group of riot police.
The video was uploaded in September and has received more than 1.8 million views.
Copyright (c) 2019. South China Morning Post Publishers Ltd. All rights reserved.