Hong Kong's Tokyo Olympics hope enjoys successful International Swimming League campaign by winning three 200m titles for DC Trident
Haughey admits she used to be nervous swimming against world-class rivals but is now more relaxed and looking forward to the 2020 Games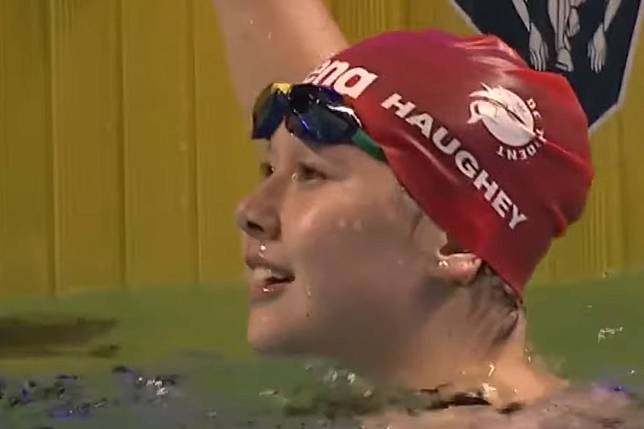 Olympian Siobhan Haughey is no longer star struck when competing against the world's top stars after winning three 200m titles in the International Swimming League while setting US and Hong Kong records.
The Hong Kong swimmer in November swam the fastest-ever time on US soil in the 200m short-course freestyle of one minute, 51.99 seconds during the College Park, Maryland leg of the ISL.
The dominant victory, for her DC Trident team, made it three out of three wins for the former University of Michigan swimmer in the ISL, which included a victory over teammate and Olympic legend Katie Ledecky.
In an interview with the Hong Kong Olympic Committee's Olympic Voice magazine, Haughey admitted she was once in awe of her rivals.
Siobhan Haughey smashes two more swimming records in ISL competition
"When I went to the Olympics for the first time (in Rio 2016), I was 18 and I saw star athletes everywhere," she was quoted as saying. "It was hard for me to believe that I was in the same arena as them. My coach saw me on TV and said I looked nervous and tense. And I thought, 'Well, of course, I'm surrounded by stars'.
"I still respect and admire them but now that I've settled down, I treat them as opponents and fight them to the end.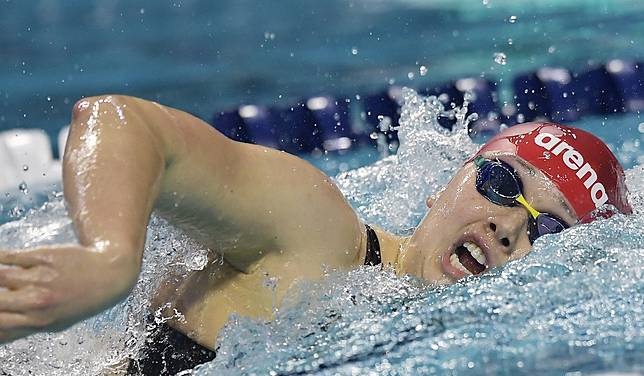 Hong Kong's Haughey makes history at prestigious Mare Nostrum Series
"If you keep thinking that your opponents are better than you, you have already lost half the battle."
Haughey, 22, is hoping to become the first Hong Kong swimmer to win an Olympic medal at the Tokyo Games next year. She finished fourth in the 200m freestyle at July's world championships in Gwangju, South Korea, pipped to bronze medal by Sarah Sjoestroem, of Sweden, by two-tenths of a second.
In October's opening leg of the ISL in Indianapolis, Haughey took gold in the 200m freestyle by beating five-time Olympic gold medallist and Rio 2016 champion Ledecky and Australia's world championship silver medallist Ariarne Titmus.
Haughey later played down her win over Ledecky, saying the aim was to garner points for the team and it did not matter who was first or second.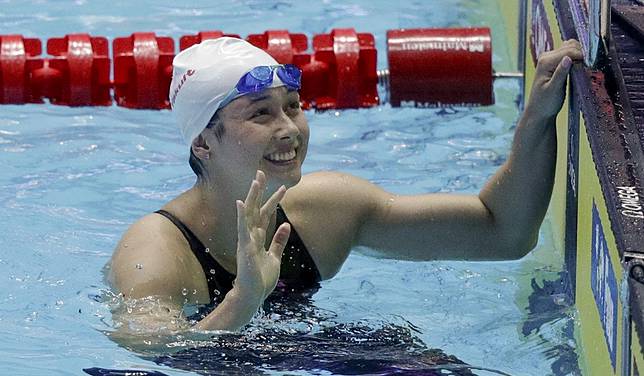 One week later, she won in Naples, Italy, beating Titmus into second place, while world champion Federica Pellegrini, of Italy, was fourth. Haughey said she was proud to fly the flag for Hong Kong but was not putting too much pressure on herself ahead of the Olympics.
"Reaching this standard, it proves that Hong Kong swimmers can perform well on the world stage," she said. "I will continue trying to be as perfect as possible and not give up because of any setbacks, knowing that I've tried my best.
"Of course, every swimmer wants to win a medal and the difference between me and a medal is a lot closer that it was before. But I don't want to think about it too much. Just enjoy myself and see what happens."
Copyright (c) 2019. South China Morning Post Publishers Ltd. All rights reserved.