Thieves strike at homes in Causeway Bay and Lam Tin, where they make off with cash and valuables
Burglaries are up 90 per cent as the force diverts resources to handling demonstrations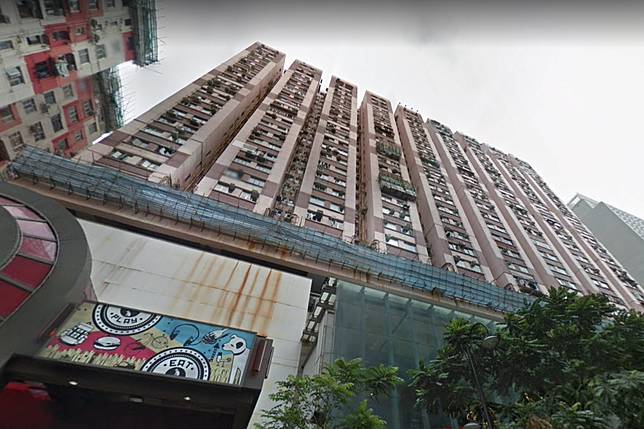 More than HK$850,000 (US$108,600) worth of cash and valuables were stolen from three homes amid a 90 per cent surge in burglaries during the Hong Kong protests.
Thieves struck at two flats in the same Causeway Bay residential block overnight on Thursday after appearing to scale several floors on the outside of the building, before another burglary came to light at a flat in Lam Tin on Friday morning.
A tenant of Pearl City Mansion in Paterson Street returned home to find his 11th-floor flat had been locked from the inside, according to police, who were contacted at 12.30am.
Cat burglar scales 19 floors in daring robbery of two upscale flats
After gaining entry to his Causeway Bay accommodation with the help of a locksmith, the 53-year-old man found it had been ransacked, police said.
They added a watch and some jewellery were stolen, along with local and foreign currency, worth about HK$270,000 in total.
While investigating, officers were told by a 38-year-old man that his 13th-floor had also been burgled and HK$249,000 in cash and valuables were stolen. Police said the bedroom window had been prised open.
The investigation is being handled by detectives from the Wan Chai criminal investigation unit. No one has been arrested.
About six hours later, police were called to the public housing flat at Ping Tin Estate in Lam Tin when its tenant, 53, found HK$350,000 and 10,000 yuan (HK$11,100) had been stolen from one of its drawers. The Kwun Tong criminal investigation unit is handling the case.
Latest police figures show reports of burglary rose 90.3 per cent to 904 between July and October this year, from 475 in the same period last year.
Criminals had been taking advantage of the deployment of police resources for radical anti-government protests to raid homes, offices and shops, the force reported earlier.
Burglaries soar nearly 50 per cent as short-handed police battle protesters
Since August, local police are no longer patrolling city streets on foot because of the burden of policing demonstrations, as well as the perceived risks of being attacked. Officers are now patrolling in police vans instead.
According to the force, there was almost one robbery a day in October this year, up from one report every two to three days in 2018.
Police handled 28 reports of robbery in October. In the first six months of this year, there were fewer than 10 reports of the offence each month.
Lavish house on The Peak burgled with police focused on Hong Kong protests
Months of social unrest in Hong Kong began in June, initially in response to the now-withdrawn extradition bill, which would have allowed the transfer of criminal suspects to mainland China and other jurisdictions with which Hong Kong lacks an agreement.
As of December 2, police had arrested 5,947 people aged between 11 and 83, including 4,415 males and 1,532 females, for protest-related offences such as rioting, unlawful assembly, arson and possession of offensive weapons.
Copyright (c) 2019. South China Morning Post Publishers Ltd. All rights reserved.