From December 11, the WTO's Appellate Court will stop hearing disputes, forcing the growing number of countries subject to US tariff wars to take their own defensive actions
As disputes stack up over trade, climate change and tech taxes, one thing is for certain: the US will rue the day it broke the mechanism to settle disputes multilaterally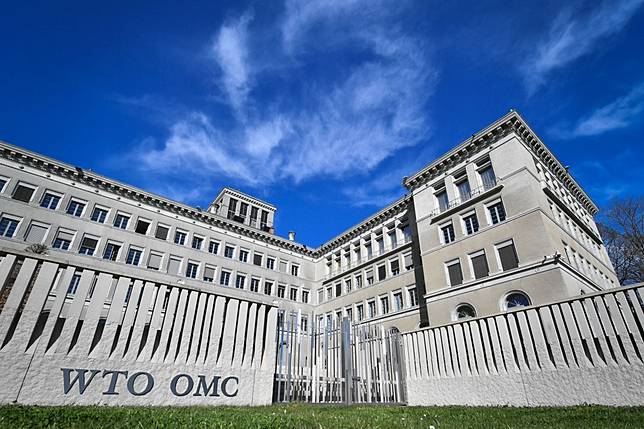 Just when you think things could not possibly get any worse, it does. After a fractious Nato week in London, and a deluge of gloom from the Madrid climate summit, we have tumbled into a week that embraces the launch of impeachment proceedings against a president of the United States and a preposterous Brexit election in Britain. Hopes of an interim US-China trade deal also seem to have drifted off into a fog.
To cap it all, just when you need the world's dispute settlement capabilities honed and ready to tackle this cacophony of conflict, Wednesday will mark the collapse of World Trade Organisation (WTO) dispute settlement capabilities.
As two of the last three WTO Appellate Court judges retire, the WTO's dispute appeal process will cease to function, leaving 13 appeals in suspended animation. The WTO's dispute panels will continue to work " 33 panels are in progress " but whatever their rulings, all a loser needs to do is appeal. That will put the ruling into permanent limbo.
This WTO dispute settlement crisis has been two years in the making. US Trade Representative Robert Lighthizer has worked consistently to neuter the WTO's dispute settlement system, arguing that it routinely overstepped its mandate, that its rulings were inconsistent, and that cases took too long. As the US has systematically blocked appointment of new appellate judges, retirements since 2017 have whittled the full complement of seven judges down to just one. The rules say each case must be heard by three judges.
An eleventh hour appeal from WTO members for appointments to resume was spurned on November 22 by the US, so the appeal process is set to fall off a cliff. Lighthizer now has what he wished for, leaving everyone in Geneva guessing as to how to resolve the trade disputes that only continue to escalate.
Over its 25 years, the WTO has had 592 disputes referred to its settlement process, and last year handled 42 disputes on average a month. In spite of the frustrations frequently voiced by US trade officials, the US has been by far the heaviest user of the process " and has by and large been very successful.It has brought 124 complaints, according to WTO data, compared to 104 from the European Union, 40 from Canada, 33 from Brazil and a puny 21 from China. Of those 33 panels sitting, 15 are hearing US complaints, along with three of the pending appeals.
Jeff Schott and Euijin Jung at the Peterson Institute in Washington noted in March that of 23 complaints brought to Geneva by the US against China over the last 16 years, 19 cases have been won, and none have been lost. In contrast, China has brought 15 complaints against the US, but won only four. It is a puzzle that the US has made such a determined effort to undermine a process by which it generally wins.
Chad Bown, a fellow expert at the Peterson Institute, said: "The (WTO) Appellate Body is systemically important for US interests, so why throw it away over something that affects just 2 to 5 per cent of US imports?"
Asia-Pacific needs the WTO to stay relevant in an uncertain world
If this question is obvious now, it can only become more pertinent as the coming deluge of disputes becomes apparent. Apart from pending cases now said in suspended animation, disputes over subsidies are set to proliferate, not just with China and India but also with Europe, focused on extravagant subsidies to Boeing and Airbus.
The US seems to believe it can get along fine without Geneva's multilateral dispute resolution process. This is in part because an increasing number of US trade disputes are built around a controversial Section 232 national security exception, starting with tariffs on steel and aluminium imports last year. The Lighthizer team believes these do not need to go to the WTO because such complaints are intrinsically "non-justiciable" " outsiders have no right to challenge a government's right to protect its national security.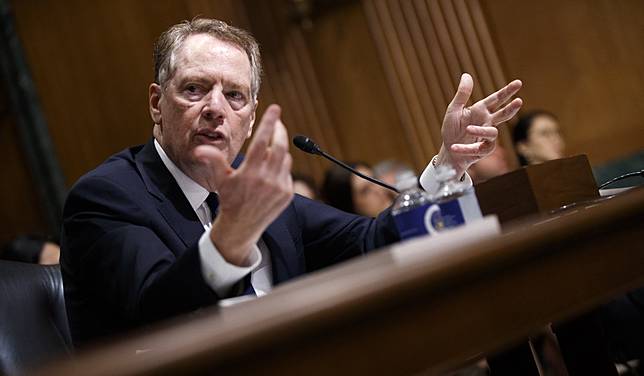 So too has the Trump administration's blizzard of unilateral tariff punishments been seen as immune to WTO challenge, most obviously the US$250 billion tariffs served on Chinese exports. In the absence of a WTO process to retaliate against such unilateral moves, US trading partners may have no choice but to respond unilaterally " either by agreeing to bilateral negotiations, or resorting to unilateral tariffs of their own. This law of the jungle is exactly what the WTO was designed to avoid.
What might seem smart today may be regretted before too long. Hints of this emerged at the fractious Nato summit in London last week, at which France's President Emmanuel Macron confirmed he will leave in place new "digital taxes" that seem to target US tech giants, including Amazon, Facebook, Google and Apple. The move is based on widely-shared anxieties about tax losses (called "base erosion") linked with the ethereal nature of new digital businesses, and is intended to add more than US$560 million to French tax revenues.
As Trump celebrates success in bringing the demonised dispute settlement process to heel, he would do well to mull over the law of unintended consequences
The US response in defence of their plucky digital champions has been fast and furious. The United States Trade Representative last week published a 77-page riposte to France's digital tax, with Trump at the same time threatening 100 per cent duties on French cheese, wine and luxury goods.
More than anything else, the move is intended to discourage a queue of over 20 other countries planning to introduce similar taxes on America's digital giants.
How long will it take the US administration to recognise that these disputes over taxation of digital services need to be settled multilaterally, and that a WTO dispute settlement mechanism has to play a critical role? How long also before climate-linked disputes begin to erupt over efforts to use tariffs to punish laggard governments reluctant to invest in renewables, reduce carbon emissions, or to eliminate subsidies for fossil fuels? As bilateral pitched warfare explodes, the benefits of multilateral settlement of disputes might become more apparent.
As Trump celebrates success in bringing the demonised dispute settlement process to heel, he would do well to mull over the law of unintended consequences. This will come quickly back to bite him, but perhaps he does not care so long as the bite comes after next November's elections.
David Dodwell researches and writes about global, regional and Hong Kong challenges from a Hong Kong point of view
Copyright (c) 2019. South China Morning Post Publishers Ltd. All rights reserved.