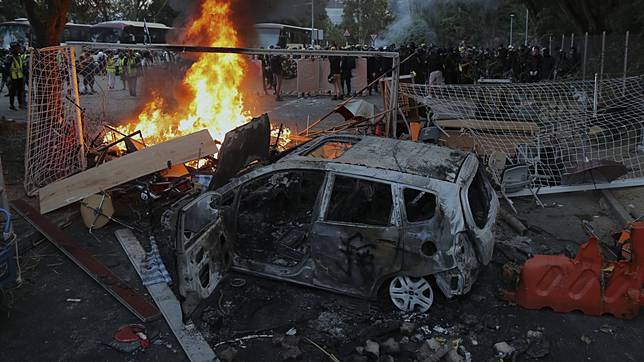 When a police officer fired bullets at masked protesters in Hong Kong on Monday morning, the scene went viral online across the city and mainland China.
What happened was not in dispute, but their perceptions were wildly different.
While Hongkongers were outraged and questioned the officer's use of live ammunition, viewers in the mainland put the blame squarely on the protesters, including the 21-year-old student who was shot.
"The police officer was firing to save his life from the cockroach. He did nothing wrong," said a top comment on the Weibo social media site popular among mainland Chinese users.
The divergence highlights the wide divide in public opinion between mainland China and the former British colony, which could further deepen as Hong Kong's anti-government protesters threaten to turn weekend demonstrations into daily disruptions affecting the work week.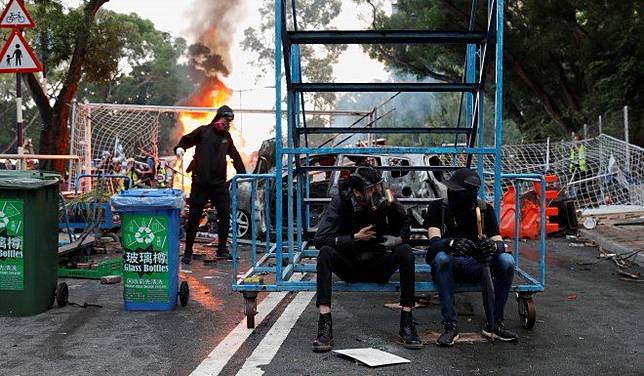 The divide "reflects a sharp contrast between fundamental understanding about the Hong Kong protests between people in Hong Kong and mainland China," said Fu King-wa, a media researcher at the University of Hong Kong.
Fu told Inkstone that state-controlled Chinese media have adopted a "'Hong Kong independence' framing, which has led to widespread misconception about Hong Kong among mainland Chinese."
While some protesters have called for the city's separation from mainland China, which took control of Hong Kong from Britain in 1997, a recent survey conducted by the Hong Kong Public Opinion Program suggests that few Hongkongers endorse the notion of an independent city.
Any suggestion of independence " whether it is by people in Hong Kong, Taiwan or Tibet " is anathema to Beijing.
The monthslong protest movement has been mainly driven by anger at alleged police use of excessive force against protesters and calls for democratic reforms, separate opinion polls have shown.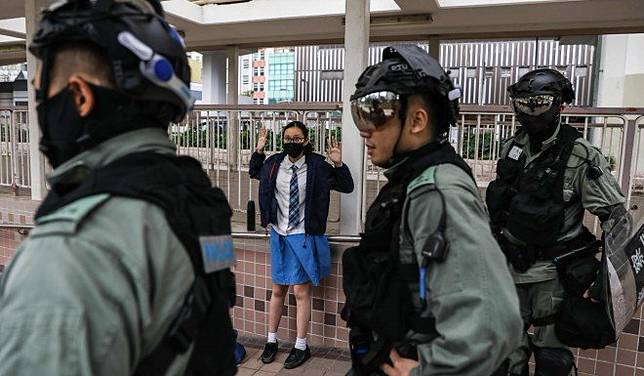 While some of the protesters' turn to violence have polarized Hong Kong society as much as it has incensed mainland critics, their actions are openly debated in Hong Kong on popular social media sites such as Facebook and Twitter.
(This is not to say that these sites, as well as popular messaging apps including Telegram, aren't plagued with misinformation.)
But the depiction of Hong Kong protesters as separatists backed by "external forces" is aided by mainland China's tight control over information. Facebook and Twitter, as well as news sites such as Inkstone, are blocked in mainland China.
Throughout the ongoing protests, internet censors have selectively blocked certain topics or events, as they have done with many other politically sensitive topics.
Footage of alleged police abuse, while widely circulated outside the Chinese internet, is notably absent on Chinese social media.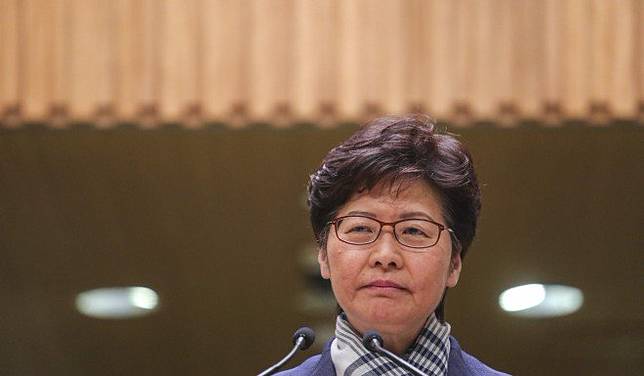 As mayhem erupted on Monday and continued on Tuesday, Chinese social media sites have prominently featured the damage that protesters unleashed across Hong Kong as they sought to bring the city to a halt.
On Monday, a man who argued with protesters was filmed being set on fire in what the police said was attempted murder.
Leung Chi-cheung, the man who was doused with flammable liquid and set alight, remained in critical condition.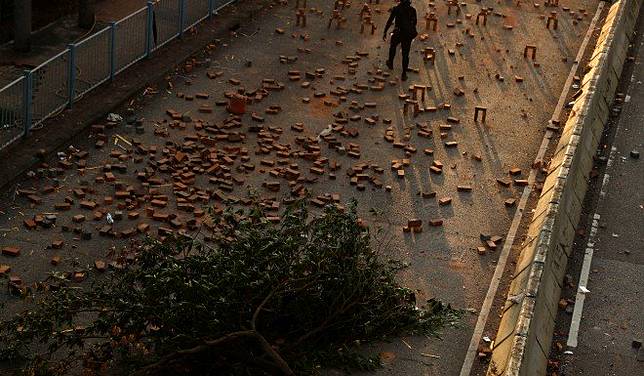 The student, surnamed Chow, who was shot in the abdomen underwent surgery and is in serious condition. The police have accused him of trying to snatch the officer's gun.
Hong Kong's leader, Chief Executive Carrie Lam, vowed on Monday evening not to back down in the face of the protest violence, days after securing public backing by China's President Xi Jinping.
Copyright (c) 2019. South China Morning Post Publishers Ltd. All rights reserved.