By banning Houston Rockets games, Tencent is hurting itself amidst a furious streaming war
Mixing politics with the Communist Party line is proving to be a disaster for the media giant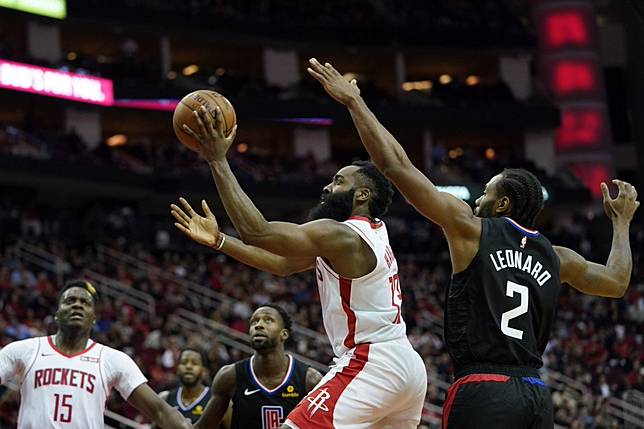 On Thursday, fans around the world were able to watch James Harden score an amazing 47 points as his Houston Rockets, along with Russell Westbrook, beat Kawhi Leonard's Los Angeles Clippers' 102-93 in one of the NBA's biggest marquee matchups of the season.
That is, unless you tried to watch the game on Tencent, one of China's largest and most powerful media companies which recently signed a US$1.5 billion deal for exclusive streaming rights to broadcast NBA games to its hundreds of millions of subscribers. Why then, couldn't subscribers watch this enthralling showdown of superstars and likely play-off contenders?
Unless you've been living under a rock for the past month, you know this story. Houston Rockets general manager Daryl Morey set off an international firestorm with a single tweet when he voiced his support for Hong Kong's protesters. The Chinese government did not take kindly to this and madness ensued, ensnaring countless people, organisations and companies in a complete mess.
Now the NBA season is well under way and the dust has largely settled on this controversy, but one company in particular looks like they've been left holding the short end of the stick. Tencent, who recently posted revenue expectations below analysts' forecasts for the third quarter, has to deal with the leftovers of a debacle that has moved on without it.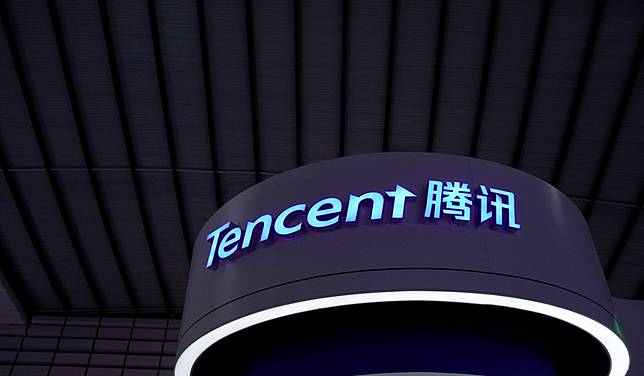 This is a problem that doesn't seem to be going away.
A few days ago, Tencent was forced to halt an NBA live broadcast after a man wearing a T-shirt sporting the Taiwanese flag was seen in the crowd on camera. The game " between the Los Angeles Lakers and the Miami Heat " two more big market teams " did not "correspond to broadcasting standards", according to the company.
With a tweet, NBA firestorm engulfs three decades of work in China
This is part of a much bigger problem for Tencent: that choosing politics over profits can be bad for the bottom line. The company, which also partially owns Activision Blizzard Inc, banned a professional e-sports gamer and stripped him of his winnings in October for voicing his support for Hong Kong's protesters.
In toeing the party line, Tencent is telling subscribers what they can and can't watch, and today brand loyalty means nothing if there is a better product down the street. Investors took note as the company's share price has dropped 12 per cent since July.
The streaming wars are in full swing all over the world. Disney+ just unleashed a massive war chest of content, while everyone from Amazon and Apple are throwing their hat into the ring. Subscribers will ultimately win as they get to choose which service suits them best, and you can bet they don't give a hoot about politics when it comes to watching their favourite shows, movies or sports teams in action.
In Shanghai, during the height of the NBA China controversy a month ago, we stopped at a basketball court to ask people what they thought about the whole thing. One guy, wearing a LeBron James jersey, said if he really felt the need, he would simply fire up his VPN and watch NBA games if they were not available through traditional or mainstream means.
Fans still can't watch NBA highlights on state-run CCTV, which just means they are going elsewhere to get their basketball fix " and the internet is ripe with alternatives to those who know how to get a VPN.
Watching sports these days is that easy. Reddit and various other message boards are also filled with thread links where you can click your way to countless leagues: the NFL, MLB, EPL and even the NBA. China can censor itself and Tencent can black out Rockets' games, but policing the internet is impossible.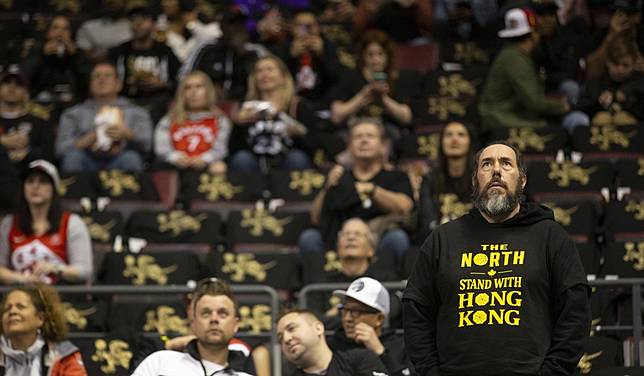 It's absolutely bizarre when you go to Tencent's NBA page. While the Rockets are listed on the website, when you click on the team's logo, all you get is a blank page, but for any of the other 29 teams, you get a full schedule and results " of course, void of games against the Rockets. The Rockets are listed on team standings and players like Harden and Westbrook's statistics can be accessed but then you can't watch video highlights of them from this season.
Right now the Rockets sit third in the Western Conference and barring a major tragedy (both Harden and Westbrook getting injured), not only will they make the play-offs, but could go deep into post-season and could face the Los Angeles Lakers in the conference finals.
Tencent's NBA bloodletting will be highly scrutinzed when fourth quarter results are made public early next year. And if the Rockets make waves in the post-season which starts April, choosing country over capitalism will look tone deaf and downright silly. You can tell people to fly the flag when it doesn't matter, but for China's NBA fans, that becomes a different story when the game is on and the ball is in play.
Copyright (c) 2019. South China Morning Post Publishers Ltd. All rights reserved.