Independent Cheung King-fun quit the Liberal Party to focus on district service in Kowloon City
DAB's Apple Lai has been serving residents of Yan Tin Estate since 2018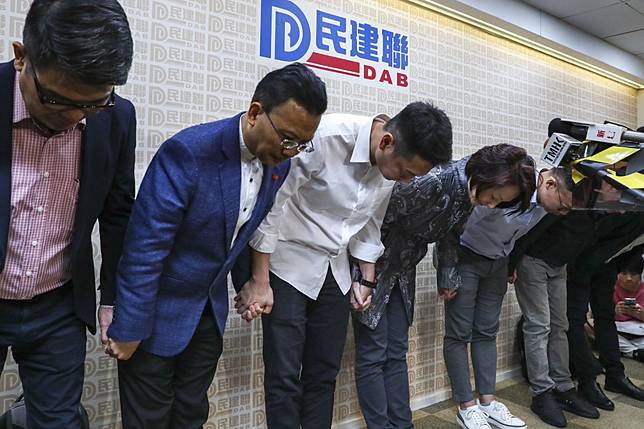 It was nothing less than a political tsunami, when candidates from Hong Kong's pro-democracy bloc swept aside their pro-establishment rivals to score a massive victory in Hong Kong's district council elections on November 24.
The winners included numerous first-timers and candidates in their 20s, students, ordinary workers and professionals, and they defeated entrenched councillors, including seasoned veterans who had served for decades.
Overall, the "yellow" pan-democrats won 392 seats, nearly nine out of 10 of the 452 seats at stake. The humiliated pro-establishment camp now has only 60 seats, compared to 292 previously.
The polls results reversed the status quo. Where pro-establishment councillors previously dominated all 18 district councils, pan-democrats now form the majority in 17 out of 18 councils. Only Islands District Council is still "blue", run by the pro-establishment camp.
The Post meets two winners and a loser from the pro-establishment bloc, who talk about what went right or wrong, and what their plans are now.
Winner: Cheung King-fun, 32, community officer and director of a public relations firm, independent pro-establishment
Where: Kai Tak Central and South in Kowloon City District
Cheung King-fun, 32, made some important moves when he decided in the middle of last year to serve residents in an area of Kowloon City.
The director of a public relations firm, he rented a private flat in the district, within walking distance of his office and moved there.
"I moved in mainly to save time as I sometimes work till midnight handling cases. But it also allows me to better understand the needs of residents," he says.
He initiated a number of services, including influenza vaccinations and violin classes which he conducted himself, and they proved popular.
Then, in March, he quit the pro-establishment Liberal Party where he was youth chief and a rising star, saying he wanted to focus on "district service" in Kowloon City.
His efforts paid off on November 24, when he was among the rare few in the pro-establishment camp to win the district council elections.
Contesting for the first time, Cheung beat the pan-democratic camp's Leung Wing-yan of the Civic Party by 207 votes to take the Kai Tak Central and South seat.
"Of course I am still pro-establishment," he says, adding that he did not quit the party for political reasons and left before protests were triggered in June by the now-withdrawn extradition bill.
Cheung adds that he is "light blue" in the city's political spectrum, where blue represents the pro-establishment camp, and yellow the pan-democrat side.
Why Hong Kong district council elections are important and how ongoing protests may affect vote
The months of anti-government protests helped pan-democratic candidates sweep to victory in 17 out of 18 district councils, reversing the status quo before the elections, when all 18 councils were dominated by the blue side.
Cheung says he hopes district council plans will not get held up now because of political differences.
"Serving the district should be the first priority," he says.
He believes it was his presence in his constituency, his emphasis on providing "caring services" and his political stance that combined to help him win.
His constituents range from those living in subsidised flats in three blocks of Tak Long public estate, to those in new private properties including high-end homes that change hands at almost HK$30,000 per square foot.
Public flat residents tend to support the pro-establishment camp. Cheung admits that he spent more time on those in private homes.
When private property owners were concerned about formaldehyde poisoning in construction materials used in new homes, he offered a free service to check for the chemical.
"The flat owners probably would not have minded spending some money to get the checks done, but my service showed my care to them and their families," he says. "It is like establishing a community with them from scratch."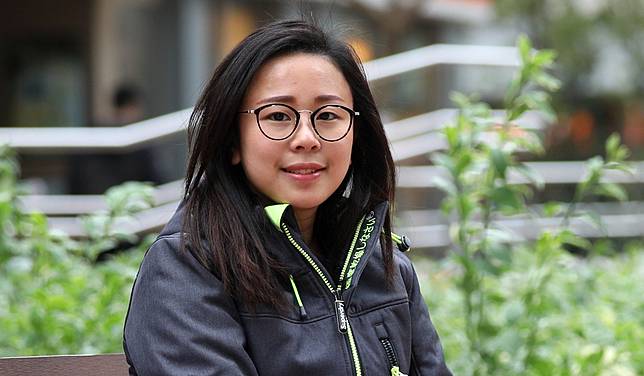 Winner: Apple Lai Ka-man, 27, community officer, Democratic Alliance for the Betterment and Progress of Hong Kong
Where: Yan Tin in Tuen Mun District
Apple Lai Ka-man strongly believes young people deserve a seat at the table, which is why she ran in November's district council elections.
The 27-year-old community officer with Hong Kong's biggest pro-establishment party, the Democratic Alliance for the Betterment and Progress of Hong Kong (DAB), campaigned with the promise to improve hygiene and transport options in her constituency of Yan Tin Estate in Tuen Mun.
But Lai says she also wants to show that not all young people are alike and change the older generation's "bad impression" of Hong Kong youth.
She persuaded voters in Yan Tin Estate, a new constituency in Tuen Mun and became one of the few DAB candidates to win. Pan-democrats swept 28 of Tuen Mun's 31 seats. Previously, the pro-establishment camp held 21 seats.
Lai, an advertising graduate, says she joined DAB in 2015 "out of curiosity" after the Occupy protests that shut down parts of Hong Kong for 79 days in 2014.
"I wanted to know what was going on in government," she says.
She worked with DAB lawmaker Leung Che-cheung at the party's Tuen Mun branch before she was moved to Yan Tin Estate.
She does not think she won only with the support of "blue" voters who are pro-establishment.
"In other areas, even though the votes for DAB candidates were high, the votes for pan-democrats were even higher," she says.
Hong Kong opposition's impeachment bid puts pro-Beijing camp in tight spot
She believes her efforts in serving the community since the estate opened in March last year helped people get to know her, and it paid off at the polls. To help residents settle into their new neighbourhood, she presented them with handbooks explaining transport routes and where to go for medical help.
She feels it was unfair of Hong Kong voters to "punish" DAB candidates at the polls for the current political unrest. Critics, however, say the party supported the government's now-withdrawn extradition bill, which triggered the unrest in June.
The first thing Lai wants to take on as councillor is the community's transport issue, as Yan Tin Estate residents have to share buses with residents of Siu Hong Estate, an older housing area across the street.
Lai says she has met Secretary for Transport and Housing Frank Chan Fan to discuss having more bus services and a covered walkway to the nearby MTR station.
She also hopes to hold events which will double as public education programmes for residents.
As one of only three pro-establishment councillors in Tuen Mun, Lai is worried about being outnumbered, but says she will keep an open mind.
Referring to the pan-democrats who form the majority, she says: "If they invite me to a discussion, I will go. Everybody is young, I hope we can all put the needs of the community first."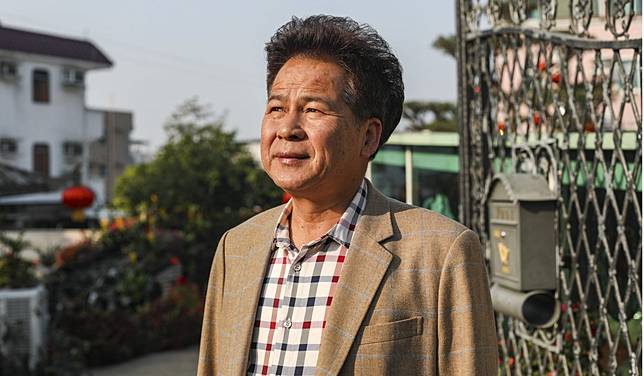 Loser: Leung Fuk-yuen, 62, businessman, rural kingpin, veteran politician
Where: Shap Pat Heung West, Yuen Long District
Two weeks after his shock defeat at the Yuen Long district council polls, rural strongman and pro-Beijing heavyweight Leung Fuk-yuen cuts a relaxed figure at his sprawling country home.
His 30,000-square-foot compound has a farm growing pineapples, grapes and strawberries. His collection of animals includes 300 peacocks, 12 ostriches, 300 sheep and goats and 200 horses. There is a fish pond too.
Despite his calm demeanour, the larger-than-life politician with a trademark pompadour hairstyle is not at all happy that nearly three decades of public service yielded only bitter fruit on November 24.
"The anti-government protests, or what I call black terror, created a hurricane-level storm that swept away my harvest," the 62-year-old says.
He is a household name in this area, his indigenous background revealing his family's deep roots. His wealth is from a business empire spanning agriculture and eco-tourism, and an extensive property portfolio of village houses and warehouses.
He has been in politics since 1991, when he became Tai Tong village head. He was elected a Yuen Long district councillor in 1994 and served six terms since.
Earlier this year, he stepped down as village head, saying he wished to pass the baton to a younger generation. It meant giving up his ex-officio membership of the council, so he threw his hat into the ring to contest Shap Pat Heung West.
The constituency is next to Shap Pat Heung Central, where his son Jason Leung Ming-kin, 38, was elected councillor in 2015 and was seeking re-election.
Both father and son lost. Neither is affiliated to a party, but as rural politicians, are staunchly pro-Beijing.
Leung senior lost by 311 votes to a first-time candidate, master's student Sze-to Pok-man, 28, while his son, who works in the family business, lost to pan-democrat Fong Ho-hin by 1,540 votes.
Blue turns yellow? What Hongkongers said with their district council vote
Leung says the political earthquake caused by prolonged unrest in the city fractured the traditionally pro-Beijing rural base.
Indigenous rural folk and city dwellers who moved to the area each make up roughly half the electorate, and his guess is that the newcomers voted pan-democrat.
"But even the rural vote has split and crumbled," he says. "I think about 10 to 20 per cent of young villagers voted for my opponent and urged their parents to do the same."
He thinks the young people got carried away by the protests. "We need a national education curriculum to instil a sense of patriotism and perspective in them," he adds.
The pro-establishment camp, which held 28 out of 33 elected council seats in Yuen Long before the election, now has only six out of 39.
To win again, Leung says, rural politicians must campaign hard on land, transport and other village issues. They need not abandon their strong pro-Beijing position.
"I am a straight talker and the fiercest critic of (Chief Executive) Carrie Lam on many issues, including indigenous rights and land ownership," he says.
He scoffs at the pan-democrats who have taken over the Yuen Long district council, saying they have neither local knowledge nor deep ties that mean so much there.
Predicting a baptism of fire for the man who beat him, he says: "Let my opponent try to fix a road bump, or fight for better burial rights, or get a higher land price for rural landowners.
"He won't even know where to start, because often it involves complex property issues and human connections."
Reporting by Zoe Law, Victor Ting and Kimmy Chung
Copyright (c) 2019. South China Morning Post Publishers Ltd. All rights reserved.