Of the 352 flats on offer, 351 sold on Thursday, according to agents
More developers expected to offload flats before introduction of vacancy tax, now expected in January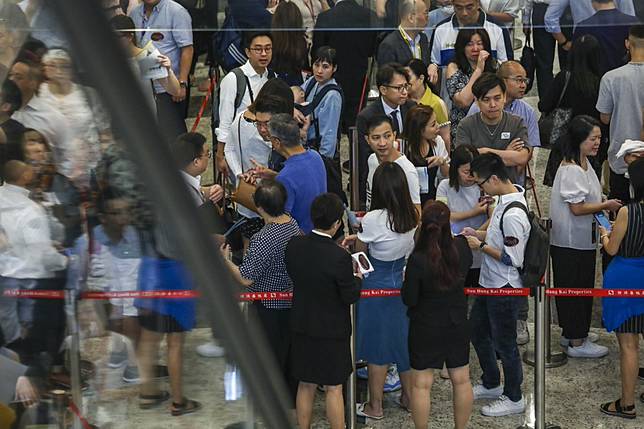 Homebuyers took advantage of steep discounts and snapped up 351 of the 352 flats Sun Hung Kai Properties, Hong Kong's biggest developer, had on sale at its The Cullinan West III project on Thursday. Developers have been rushing to offload flats before the introduction of a vacancy tax, now expected as soon as January.
The developer priced the latest batch of flats at the project at an average of HK$23,172 per square foot, up to 25 per cent below the prevailing market rate in the area. The development sits atop the Nam Cheong MTR Station, making it more attractive to buyers who have become more selective in their purchases, agents said. It is also near the protest-hit district of Sham Shui Po.
"With slight easing of the US-China trade war and the US Federal Reserve cutting interest rates again, the property market sentiment in Hong Kong has improved slightly in September," said Louis Chan, vice-chairman of Asia-Pacific and chief executive of the residential division at Centaline Property Agency, adding that a customer had bought six flats worth about HK$150 million (US$19.2 million) in total.
One-bedroom flats and studios were the most popular options. A buyer surnamed Cheng, who bought a one-bedroom flat for about HK$7 million, said it was better to buy a suitable apartment rather than waiting for prices to drop. He added that he had no plans to emigrate abroad. Another buyer surnamed Chan said she hoped to buy a HK$10 million flat for her son.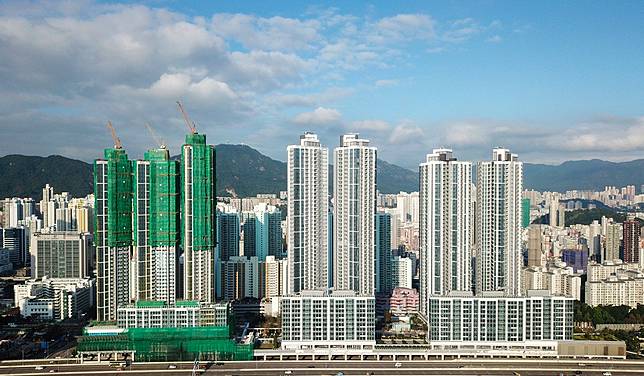 The prospect of the vacancy tax has added to developers' concerns. Last week, the Hong Kong government announced it would submit the Rating (Amendment) Bill " or the vacancy tax bill " for vetting by lawmakers when they return to work in October after a summer break.
The tax targets newly completed flats left empty for six months in a year. Flats are considered finished a year after their developer has obtained an occupation permit. Since Friday, 466 completed but unsold units have been put up for sale after the government gazetted the vacancy tax.
Sun Hung Kai has the largest number of empty flats in the city. Its The Cullinan West III project, which received its occupation permit in June and has 1,172 units in total, could be targeted by the tax. The company will want to speed up the launch of the rest of its unsold stock to prevent that, Centaline's Chan said.
Sun Hung Kai prices flats near protest-hit Sham Shui Po at 2017 rates
"Property developers will want to speed up the launch of their unsold and completed flats," echoed Sammy Po Siu-ming, chief executive of Midland Realty's residential division. He added that the cut in interest rates by the Fed would have a positive effect on Hong Kong's housing market.
The Hong Kong Monetary Authority has cut its base lending rate for a second time this year, in lockstep with the Fed, reducing the cost of borrowing just as the local economy teeters on the brink of a technical recession. The city's de facto central bank reduced its base lending rate by 25 basis points to 2.25 per cent effective immediately.
Commercial banks in the city are, however, likely to keep their prime rate unchanged at between 5.125 per cent and 5.375 per cent. Four of Hong Kong's largest commercial banks have, in fact, recently increased their effective mortgage rate to 2.625 per cent, a 15 basis point increase.
Copyright (c) 2019. South China Morning Post Publishers Ltd. All rights reserved.