Alibaba's secondary listing will be a big win for the city's exchange, may encourage other US-listed Chinese firms to follow and could hurt Tencent shares, says Alan Li, portfolio manager at Atta Capital
Alibaba shares expected to trade in the week of November 25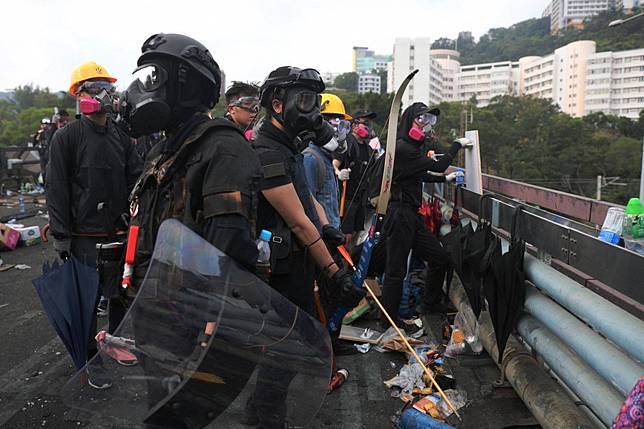 Good day, traders --
The big headline of the day is that Alibaba has been approved for a secondary listing in Hong Kong and aims to raise up to US$15 billion. It is a big win for the city's exchange, may encourage other US-listed Chinese firms to follow and could hurt Tencent (700 HK) shares, says Alan Li, portfolio manager at Atta Capital. (Alibaba owns the South China Morning Post.)
Meanwhile, President Donald Trump said he may substantially raise tariffs on Chinese goods if trade negotiations don't results in a deal.
Hong Kong is being hit by the third straight day of protests, with several MTR stations closed, buses cancelled and roads blocked.
And please help us improve our blog by taking this quick -- under 2 minutes! -- survey. Your feedback will really help us make the blog better for you!
Also, if you would like the Live Stocks Blog emailed to you each morning, shoot Deb a message at deb.price@scmp.com.
-- Zhang Shidong in Shanghai and Deb Price in Hong Kong

Note: Information in this blog is on an "as is" basis and not a solicitation or offer to buy or sell any securities or otherwise; and is not investment/professional advice or services in this regard. It is subject to our T&C. SCMP (as defined in T&C) shall not be liable for any loss, damage and costs relating to any investments in securities or otherwise in this connection.
Copyright (c) 2019. South China Morning Post Publishers Ltd. All rights reserved.