Sanma – or saury – has also grown increasingly popular outside Japan, due to its relatively low cost and the health benefits of its unsaturated fatty acids
Hauls at Japanese ports have been in decline for years, prompting the industry to impose limits on catches even before this season set record lows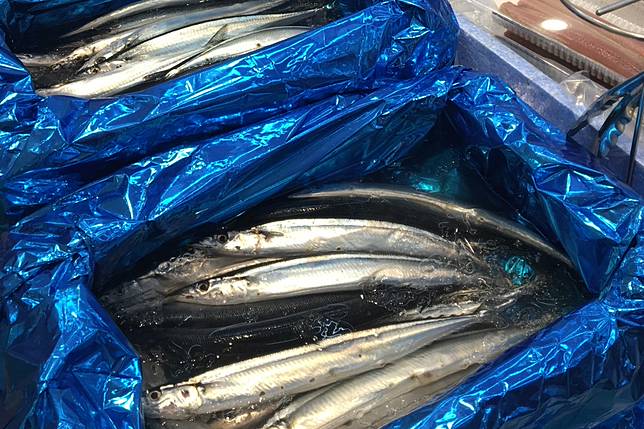 The grilled Pacific saury, for generations a seasonal staple on Japanese dining tables, is disappearing and the fishing industry blames environmental changes and overfishing for the sharp decline in catches.
In July, the eight member states of the North Pacific Fisheries Commission (NPFC) met in Tokyo and for the first time set annual limits for their fleets, although the dramatically shrinking catches suggest it may be some time before stocks recover. Hauls at Japanese ports have been dropping for several years but this season set record lows.
During the first two weeks of August " the traditional saury season for fishermen operating from Hokkaido " fishing boats landed almost 800 tons of saury, known in Japan as sanma or "autumn swordfish". In the same period in 2018, the fishing boats landed 8,000 tons of fish, and that was considered a bad year. In the peak year of 1958, Japanese vessels brought home about 520,000 tons of saury.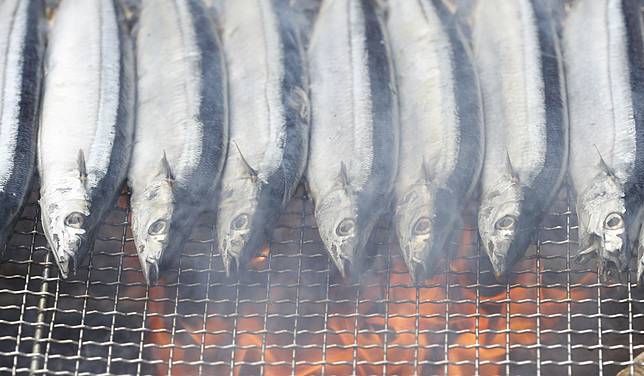 Its pink flesh is rich in protein and is often served as sashimi in Japanese restaurants, seasoned with wasabi, soy sauce and ginger. Alternatively, it can be lightly grilled without removing the skin, with daikon (white radish) and lemon used to add flavour.
Sanma has also grown increasingly popular outside Japan, with its relatively low cost and the health benefits of its unsaturated fatty acids driving demand in Hong Kong and mainland China.
A spokesman for the All Japan Association of Saury Fishing Cooperatives declined to officially comment on the reasons for declining catches but officials who attended the NPFC talks told the Asahi newspaper at the time that quotas were needed to curb overfishing.
Japanese fishing boats generally operate within the exclusive economic zone where saury tend to migrate. Catches have fallen, however, as more and larger vessels from the mainland and Taiwan operate outside Japanese territory, ensuring fewer fish migrate to Japanese waters.
The agreement reached in Tokyo set a limit from next year of 556,250 tons for ships from Japan, Canada, Russia, China, South Korea, the US, Vanuatu and Taiwan.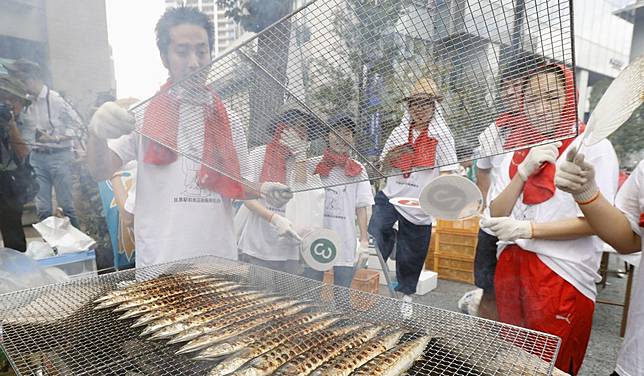 Experts also blame warming seas for affecting saury breeding patterns and migration routes, as the fish move in response to higher temperatures. In turn, reduced catches lead to higher prices.
"Prices are definitely rising," said Shizuko Utsumi, a housewife from the Hokkaido port city of Hakodate. "I don't go to the fish market any more because we have virtually all our food delivered, but even so I can see that prices have risen. And that is worrying because fish in general make up such a large and important part of our diet."
According to the Asahi, the average price of saury at Tokyo's Toyosu wholesale market in late August was as much as 2,000 yen (US$18.56) per kg " almost double the price at the same time last year.
Japan's yakuza are being arrested for poaching fish. Are they all washed up?
Reduced catches also exact a human cost. On September 18, the 26-ton No. 65 Keiei Maru was found upturned more than 600km out to sea and well beyond the vessel's usual fishing grounds. The body of Toshihiro Keirei, the captain, was recovered, but the remaining seven crew have not been located.
Keirei had been forced further out to sea after three previous fishing expeditions failed to bring in decent catches. From the Hokkaido port of Nemuro, the captain had motored further out into the Pacific for three days. The vessel lost contact with other fishing boats in the area after the captain reported being battered by high waves.
Copyright (c) 2019. South China Morning Post Publishers Ltd. All rights reserved.