Inequality, populism and polarisation pose threat to the city state's economic success story, Heng tells summit of global corporate circles
The deputy prime minister and finance minister is expected to take over from Singaporean leader Lee Hsien Loong after the next election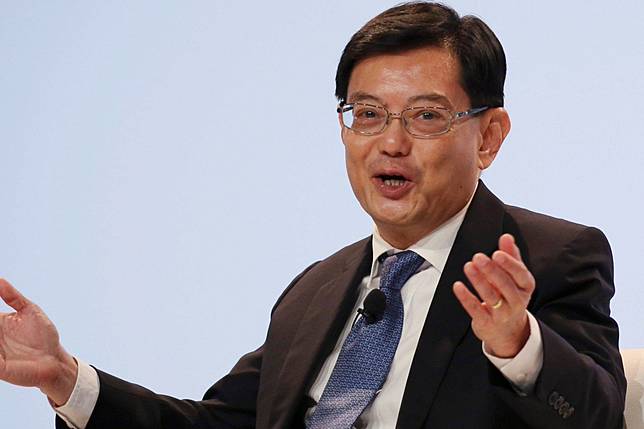 Singapore's prime minister-designate Heng Swee Keat on Friday said divides along class, generational and political lines posed the biggest risk to the city state's vaunted prosperity and stability, amid rising talk that his ruling People's Action Party (PAP) could call snap polls in months.
Heng, the deputy prime minister and finance minister, was speaking to top business leaders attending the Singapore Summit, an annual business forum usually held in conjunction with the country's Formula One race.
The conference usually features a who's who of global corporate circles, with the Singapore government using the marquee sporting event as a means to confer with the country's investment partners.
In his speech at the luxurious Shangri-La Hotel, Heng painted the backdrop of the world experiencing a retreat from globalisation, rising nationalist and populist movements and disenchantment among the young. These forces have played out worldwide, such as in the ongoing Hong Kong protests, 2016 US presidential elections, and Yellow Vest movement in France, he said.
Meanwhile, politics are increasingly marked by "snap polls, hung parliaments and government shutdowns", which have further bred distrust towards governments and the political system, said Heng, who was elevated to the second-most senior position in the PAP last November. In April, he was named Prime Minister Lee Hsien Loong's sole deputy.
He is expected to take over from Lee some time after impending polls, which must be called by April 2021. Heng will be independent Singapore's fourth prime minister.
Heng told the audience the global economy was at a "crossroads", with continuing US-China trade tensions, weakening global demand and tepid investor sentiment all weighing on growth.
Singapore class on dissent 'not training for Hong Kong-style protests'
"Unless some of the fundamental tensions across society are resolved, we will all find it difficult to weather these challenges," he warned.
In particular, deepening political polarisation posed a key risk, which was further aggravated by social media, Heng said.
In the United States, the Republicans and Democrats have become increasingly divided along ideological lines, while technology has enabled the rise of echo chambers and fake news. These could damage societies because "it pits people against one another" and ultimately undermined cohesion, Heng said.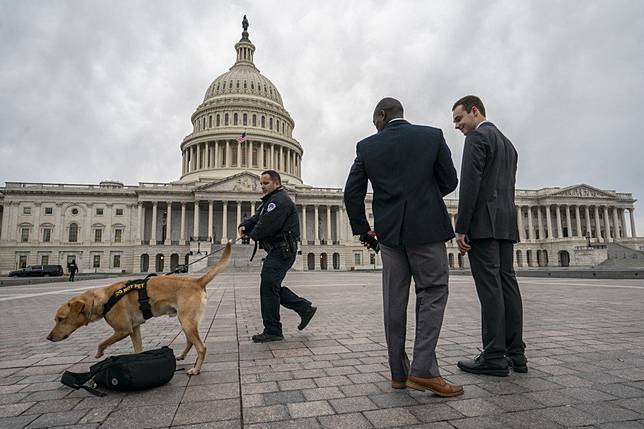 What Singapore has done to safeguard its social cohesion is to take an inclusive approach to bring its citizens together and resist the political pressures to "pander to narrow interests", he added. It has stressed building a common space, such as through its ethnic integration housing policies and laws to maintain racial and religious harmony, he said.
Another key threat is worsening inequality. Those at the top have accumulated massive wealth from the gains of globalisation, while those in the middle are subject to sharper competition, Heng said. Meanwhile, technological advancements have led to jobs being displaced.
The top 1 per cent of global earners captured 27 per cent of total income growth between 1980 and 2016 " more than twice the share of the bottom 50 per cent, said Heng, citing statistics from the World Inequality Report.
Singapore's climate change dilemma: elevate or leave
However, Heng said Singapore had enjoyed "broad-based economic growth" and that real incomes for households across all income bands in the city state had grown over the past decade.
To combat this threat, Singapore needs to stay open while maintaining its social welfare policies such as investment in education, efforts to ensure home ownership and help with health care costs, he said.
Lastly, a growing intergenerational divide could create fraying tensions, especially as societies age and there are "real differences in the interests and concerns of different generations", Heng warned.
One example is the Brexit vote, which saw sharp divides in opinion, with older workers choosing to leave the European Union as they were driven by the promise of social spending, while younger voters wanted to stay as they were hopeful of a better future.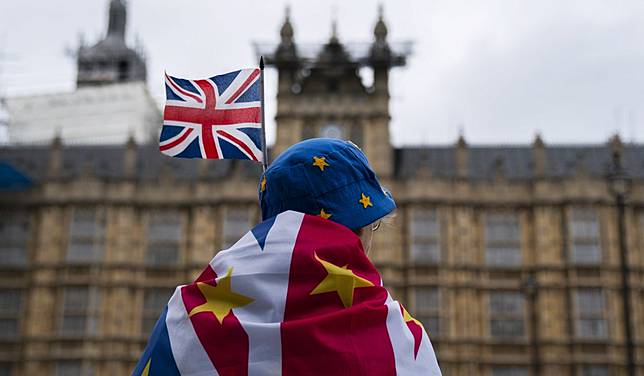 Another "classic example" is pension plans, he added. Today, many of the defined pension plans are underfunded, as politicians promised higher benefits over the years without raising contributions, he said.
"Societies now face the hard choice of either cutting pension payouts, or increasing the tax burden on the working population," Heng said.
In this regard, he credited the city state's founding leaders' "principled and farsighted approach" in creating a fully funded, defined contribution scheme " the Central Provident Fund " which avoided the "pitfalls" of defined benefit pension plans.
What Singapore was like 100 years ago: centenarians look back
Each generation has paid for their own spending, thus internalising the costs and benefits of the spending, while the young have also helped support the seniors.
Additionally, Singapore has built up a sizeable national reserve over the years, so the government of the day can use up to 50 per cent of the net returns from the investment of its reserves. Today, this income from the reserves has grown to form the city state's largest source of revenue, more than any single category of taxes.
Heng said this "fair and sustainable fiscal approach" had helped build a sense of trust and mission among citizens, though the government must continually think ahead for the future.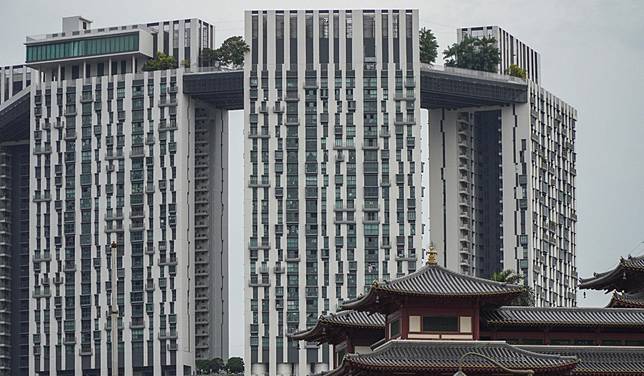 In a panel session after his speech, Heng indirectly touched on the subject of the impending polls " which the PAP is expected to sweep with ease. It has won every election since 1959 " when it came to power " and has held a legislative supermajority since general elections in 1968.
The opposition's poor showing has been due to several factors including a lack of unity, poor funding, and institutional curbs on dissent put in place by the PAP during its time in power.
Said Heng: "In places where the thinking is more short-term, as to when is the next election is coming up, what I need to do, the policies tend to be more short-term, and that cannot be the way to address these issues.
"These are not short-term issues you can address with a quick fix, but require social consensus and it's not something you want to play with between party and party … We must bring the whole of society together because these are serious challenges."
Copyright (c) 2019. South China Morning Post Publishers Ltd. All rights reserved.