Li Shengwu has declared he will no longer take part in a contempt of court case against him, blaming the actions of the Attorney General's Chambers
The AGC has hit back, rejecting his complaints and saying his 'conduct suggests a sense that he is above the law'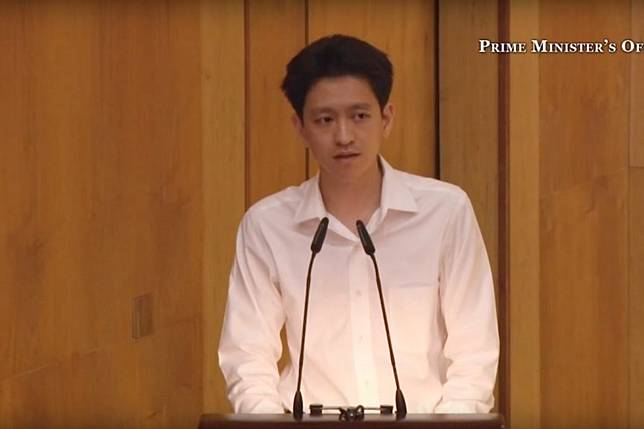 Singapore's Attorney General's Chambers has hit back at the decision by a grandson of Lee Kuan Yew to no longer participate in a contempt of court case, saying his "contrived excuses" reflects what he thinks of his case.
"If (Li Shengwu) believes that his statement was not in contempt of the Singapore judiciary, he should continue to defend the proceedings," said the AGC in a statement on its website on Thursday.
"The fact that Mr Li has chosen not to, at this point, and has contrived excuses to explain his decision, shows what he really thinks."
Li, a Harvard University assistant economics professor, had declared in a Facebook post on Wednesday that he would no longer participate in proceedings that began in August 2017.
He attributed this to a "broader pattern of unusual conduct" by the AGC, saying it had earlier sought to strike out parts of his defence affidavit.
Singapore PM's nephew won't 'participate' in contempt case
This meant that part of his court filings would not be considered at the trial, and that the AGC also wanted those parts to be sealed in the court record and not made public, he claimed.
"In light of these events, I have decided that I will not continue to participate in the proceedings against me. I will not dignify the AGC's conduct by my participation," he added.
Rebutting these allegations, the AGC said parts of Li's defence affidavit contained matters that were "scandalous and irrelevant" to the issues in the case.
"Contrary to Mr Li's allegations, such striking out applications are expressly provided for in the Rules of Court and are regularly made," said AGC.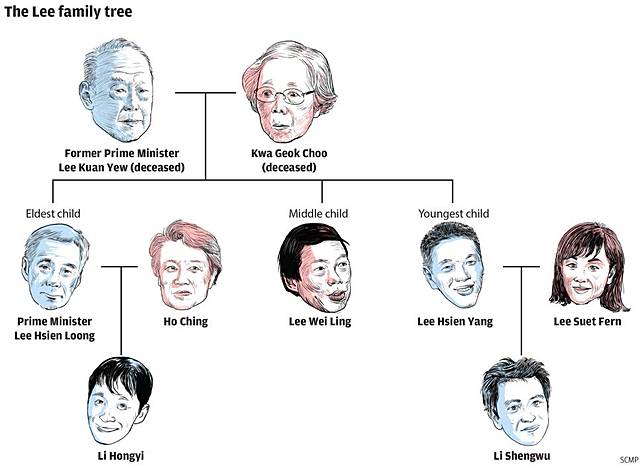 It also rejected a second complaint Li made about the service of the cause papers on him when he was not in Singapore.
Li, who is based in the US, had said previously that he had no interest in returning to Singapore.
On that, the AGC said the court had confirmed in April last year that Li had been "validly served".
"His basic objection is that he should not have been served with the cause papers at all. This is in reality a demand that he be treated differently from others," added the statement.
The AGC had initiated contempt proceedings against Li over a Facebook post in 2017 that it claimed constituted "an egregious and baseless attack on the Singapore judiciary".
It came amid a bitter public dispute between the prime minister and his siblings Lee Hsien Yang and Lee Wei Ling, with the quarrel centred on the property of their father Lee Kuan Yew " the island nation's revered founding prime minister who died in 2015.
Li is the eldest son of Lee Hsien Yang. In the post, Li " who spells his surname differently from older members of the Lee clan " attached a Wall Street Journal article about the family feud and suggested international media were likely to be restrained in reporting the saga because his estranged uncle's government was "very litigious and has a pliant court system".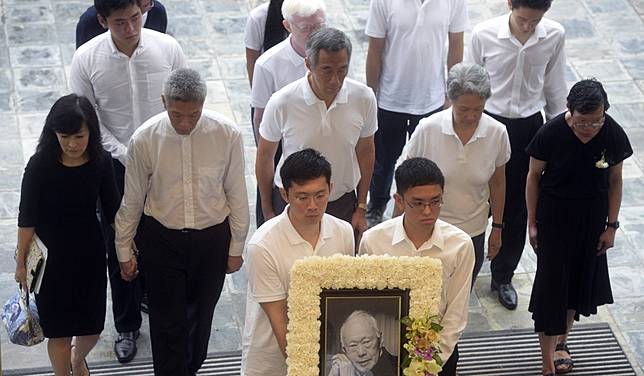 Li, who hired top British lawyer David Pannick to advise him, argued that the post in which he made those comments was made under a "friends only" setting on Facebook, meaning he did not want it to be accessed by the general public.
In Thursday's statement, the AGC said it had asked Li in 2017 if he would withdraw his statement and apologise but he refused.
"(His) conduct suggests a sense that he is above the law," said the AGC.
It also said it had sought to ask Li questions about his 2017 Facebook post, such as how many Facebook friends he had at the time of his post, and if they included members of the media.
The AGC said the "clear inference" is that answers to these questions would have been damaging to Li's case.
"Li's decision not to defend his statement is a clear acknowledgement that his defence has no merits," it added.
Copyright (c) 2020. South China Morning Post Publishers Ltd. All rights reserved.