The southern city is home to technology firms including Tencent and DJI, but rising prices caused by private land sales have made it one of China's most expensive cities
A new government plan will cap the price of land sold for subsidised housing at 30 to 40 per cent of the benchmark rate as it seeks to build 1 million units by 2035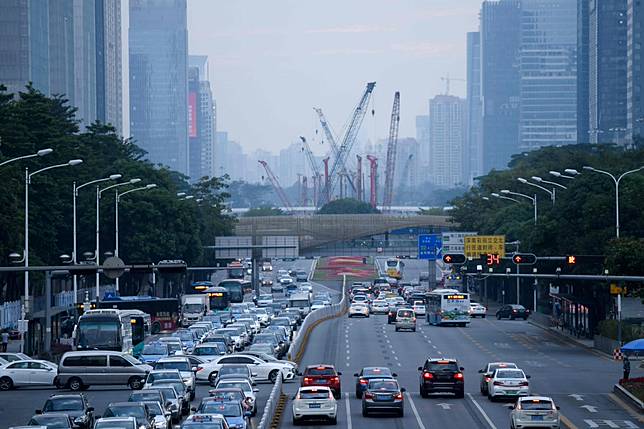 Shenzhen plans to turn away from the Hong Kong housing model and towards a system that focuses more on affordable public housing for its professionals and low-income residents as the newly dubbed model city seeks to avoid the property woes of its neighbour.
As part of its latest housing reform, the municipal government this week published a rule setting a benchmark land price across the city, stipulating that land sold for subsidised housing should be priced at 30 to 40 per cent of the benchmark rate.
Shenzhen plans to cap the selling price of newly built affordable homes in its downtown area, that was once its original special economic zone, at 50,000 yuan (US$7,000) per square metre (10.8 square feet). Affordable homes built in other areas will be restricted to 20,000 (US$2,800) and 30,000 yuan (US$4,200) per square metre, according to a report from the state-run Shenzhen Special Zone Daily.
The move is also in line with the Chinese leadership's guidelines that housing is for people to live in, not for people to speculate to gain profits.
Shenzhen was the first Chinese city to begin selling land in 1987 with the help of Hong Kong professionals, notably Leung Chun-ying, the former chief executive of Hong Kong who was then a property agent executive, at a time when land sales were technically illegal in China.
Selling land to developers for residential and commercial development was later endorsed by Beijing and replicated across China, and was a key factor underlying its rapid urbanisation and property development over the last decades, which fundamentally changed the urban landscape.
However, as the city of over 12 million becomes more affluent, the lack of affordable housing for local residents, especially young professionals and low income groups, is also becoming a social problem. The city's average home price increased more than 10 times to more than 50,000 yuan (US$7,000) per square metre between 2005 and 2015, making Shenzhen one of the most expensive place to buy a home.
Shenzhen is home to Chinese technology firms including Tencent and DJI, but less than half of the 2,000 technology workers surveyed by Shenzhen Academy of Social Sciences, a state-run think tank, in 2017 responded that they had bought a home in the city.
The government of one of China's most expensive cities has a goal of building at least 1 million units of affordable housing between 2018 to 2035, which includes those provided by both the commercial and public sectors. That would equate to close to 60,000 units per year, compared to more than 40,000 units on average from 2016 to 2017, and 20,000 units from 2010 to 2015. Before 2010, the city only built around 2,000 units of affordable housing per year.
For the five-year period from 2016 to 2020, the city government said it could build around 420,000 units of affordable housing, more than the goal set five years earlier.
One such project in its industrial neighbourhood of Longhua, home to the Foxconn factories that produce products including iPhones, supplied 3,800 units, with each selling for below 35,000 yuan (US$5,000) per square metre. In contrast, a new private development in the same district sold at around 58,000 yuan (US$8,200) per square metre, according to Anjuke.
The plan to build 1 million affordable homes is ambitious as the government needs to provide a total land area of around 34 sq km. By 2035, Shenzhen also needs two-thirds of its total housing to be affordable public housing to meet the needs of its population, as opposed to most developments provided by the private sector today.
The need for large-scale construction of affordable housing in Shenzhen arose after the local government largely ignored housing for its low-income residents for more than a decade before 2010. Zhang Siping, the city former deputy mayor, once called the period "the lost golden decade" of affordable housing at a time when the city's population grew to more than 10 million.
Zhang, the city's former leader until 2014, noted in an article earlier this year that one key issue with Shenzhen's latest reform in the property market is that it only targets people with a Shenzhen hukou, a household registration system closely related to social benefits. This means that more than eight million regular non-hukou residents, many of whom are low-income migrant workers, have been forced to live an insecure life in cheap rental homes in urban villages.
Copyright (c) 2019. South China Morning Post Publishers Ltd. All rights reserved.