Struggling tour operator Dolphin Watch appeals to locals and visitors to help it stay in business
Only 32 pink dolphins were spotted in Hong Kong waters last year, down from 188 in 2003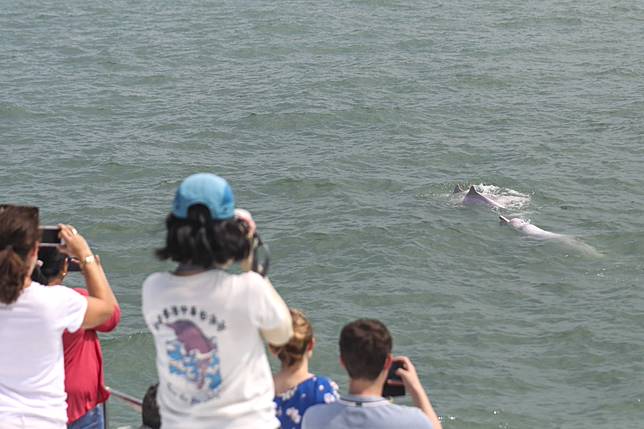 Sundays in summer are usually the busiest time of year for Hong Kong Dolphin Watch, which has been taking visitors on ecological tours since 1995.
These days, however, no more than 10 or 20 tourists sign up on a Sunday, fewer than during the winter low season.
"A month ago, we thought we were on the edge of closing," said Janet Walker, the company's senior tour coordinator.
Eco-tourism, like the rest of Hong Kong's tourism sector, has taken a beating as visitor arrivals have plummeted because of increasingly violent anti-government protests now in their fifth month.
Dolphin Watch says its business has nosedived by more than 60 per cent, and it has been operating at a loss since June, when the protests began.
The company relies heavily on visitors, especially for weekday trips on Wednesdays and Fridays, but has cancelled 95 per cent of those outings since June.
It managed to bring the numbers up by launching a social media campaign, urging both locals and tourists to support the dolphins and help save a local company.
"We've had amazing support from different parts of the community. Right now, it's keeping us going," said Walker. "If the downturn in tourism continues, we'll struggle through."
The company raises awareness about the plight of Chinese white dolphins " also known as pink dolphins " an endangered variety of the Indo-Pacific humpback dolphin.
Only 32 pink dolphins were spotted in Hong Kong waters in 2018, down from 47 the year before, according to the latest report by the Agriculture, Fisheries and Conservation Department. There were 188 in 2003.
The drop in visitor arrivals in August was the biggest year-on-year monthly decline for Hong Kong since 2003, when an outbreak of severe acute respiratory syndrome (Sars) left 299 people in the city dead.
There were 3.59 million visitors in August this year, 39 per cent down from 5.89 million around the same time last year, according to the Hong Kong Tourism Board.
Some 40 jurisdictions worldwide have issued travel alerts for those visiting Hong Kong, but not everyone is deterred by the ongoing protests.
"I've been to Hong Kong once before, so it's a different atmosphere but not unsafe," said Lauren Ingram, a 32 year-old Briton who works in recruitment and went on a dolphin-watching trip with her sister, who works in the city.
"I was worried about the airport, but had no issues," she said, referring to the two-day shut-down of Hong Kong International Airport after protesters descended on it.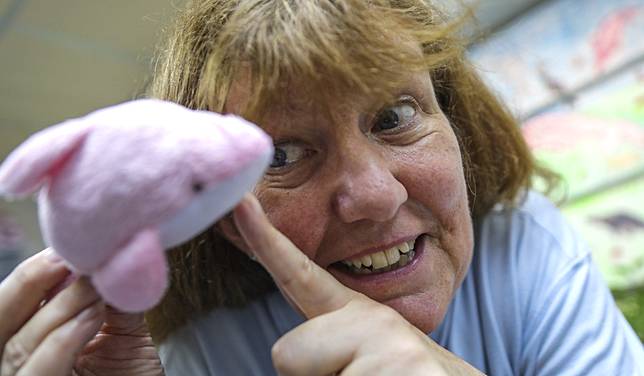 Ingram said she was a little disappointed to find the city's nightlife, restaurants and shopping affected by the protests, but added: "I'll definitely come back."
Around 50 people were on the boat with Ingram and her sister. Most were expatriates who brought their children during the school break.
Each trip takes three to four hours at sea and costs HK$460 (US$59) for adults, HK$230 for children under 12 years old, and HK$50 for children under three.
Eco-Education and Resources Centre (ERC), a non-profit that runs eco-tours to promote eco-education and environmental conservation, has also seen a slump in business.
It used to take groups of four to six people on an average of two eco-tours per month to places such as Shing Mun Reservoir " home to many species of butterflies and migratory birds " and Yeung Chau island to see black kites, the city's most familiar bird of prey.
The tours have stopped since June.
"The current situation is making tourists worried. Since there are so many options around Asia, they will choose to go to those places instead," said Ken Ching See-ho, ERC founder and director.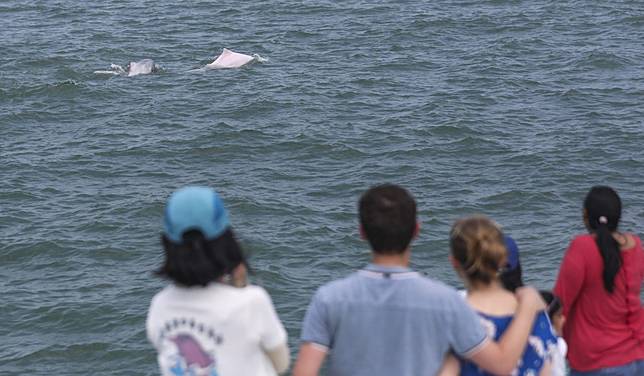 He said the organisation was not hard hit because over the past five years it had shifted its focus from tours for visitors to areas such as education, research and helping other countries develop new eco-tour routes.
Ching and Walker believe more can be done to promote eco-tourism in Hong Kong.
Ching suggested linking up the city's history, culture and dining scene with an eco-tour itinerary to show foreigners a different side of Hong Kong.
"In the current political and economic situation, do we still have the space and money to build a bigger Disneyland or Universal Studios to create more landmarks? We can use our uniqueness to attract visitors and even locals to explore Hong Kong. This is a short-cut and requires much less investment," he said.
Agreeing, Walker said eco-tourism has struggled, given Hong Kong's reputation as a shopping and food paradise.
She added: "With the downturn at the moment, I think everyone in tourism needs to look at what we can do to bounce back. You can go shopping and dining in pretty much any big city, but who else has pink dolphins?"
Copyright (c) 2019. South China Morning Post Publishers Ltd. All rights reserved.