Almost every second of Betty Li's school life is monitored.
The 22-year-old student at a university in northwestern China must get through facial scanners to enter her classes and her dormitory, while cameras above the blackboards in classrooms keep an eye on her attentiveness.
Like many other educational institutions across the country, the university in Xian, Shaanxi province, deployed AI-powered gates and facial recognition cameras several years ago as a part of the "smart campuses" campaign promoted by the Ministry of Education.
The universities are at the forefront of a national effort to lead the world in emerging technologies and move China's economy up the value chain.
But the monitoring of students has raised privacy issues for educators and parents, as well as big questions over the effectiveness of the technology.
After long exposure to the scanners at her Xian university, Li is used to the technology's constant presence " and its obvious failures.
The "smart" facial recognition system cannot recognize her if she wears different glasses, and there are long lines to get through the door of her dormitory.
It was not quite what Beijing had in mind when it called on schools and universities to promote AI in education and school management and use big data technology to develop online education apps.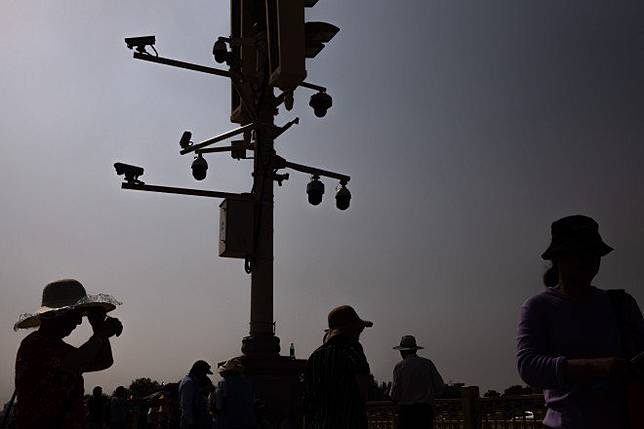 In a detailed plan published in 2018, the ministry suggested that schools explore a new teaching model based on AI, including using artificial intelligence to monitor the teaching process and analyze the performance of students and teachers.
Schools across China have enthusiastically adopted AI, particularly facial recognition technology. The systems are not only used to gain entry to and secure school facilities, they also record student attendance and handle enrolment.
The Hangzhou No 11 High School in the coastal province of Zhejiang uses the systems in various applications: from its canteens, used to manage the distribution of school meals, to its classrooms, where they monitor whether students enjoy their classes.
According to a video posted on the platform Douyin last year, cameras in the school's classrooms can pick up seven emotions among students " neutral, happy, sad, disappointed, angry, scared and surprised.
In the southwestern province of Guizhou, Guanyu Technology supplies chip-equipped "smart uniforms" to track students' locations, according to its website.
But the proliferation of these applications in schools has unnerved some parents worried about privacy and the security of their children's personal data.
Each students' behavior, hobbies and habits are private and it's a question if we should collect this dataWang Shengjin, Tsinghua University professor
Tian Guanghui, a 56-year-old father in Beijing, was so concerned that he posted an open letter online on August 23, calling for more awareness of the effects of AI surveillance on children's mental well-being.
"When we were young, we didn't want our parents to monitor us every day, so if one person is being watched by an electronic eye every day, it must have a big impact on his or her psychological health," Tian said. The letter has so far attracted more than a hundred signatories.
"I think educating children is about teaching them to be polite and humane, and to nurture their curiosity about the world," he said. "Why do we need to monitor them?"
Wang Shengjin, an electronic engineering professor at Tsinghua University, is also worried about privacy and data safety.
"Each student's behavior, hobbies and habits are private, and it's a question if we should collect this data," he said.
The ministry has acknowledged growing concern among teachers, students and parents over the use of AI applications in schools.
Earlier this month, it released guidelines tightening the range of students' personal data that app developers can collect.
Lei Chaozi, the ministry's director-general for science and technology, told Shanghai-based online news outlet The Paper that the ministry had also appointed a specialist panel to look into data security and privacy concerns.
"We will restrict and regulate the adoption of AI on campuses. For now, we call on school authorities to use these technologies with extreme prudence," Lei said.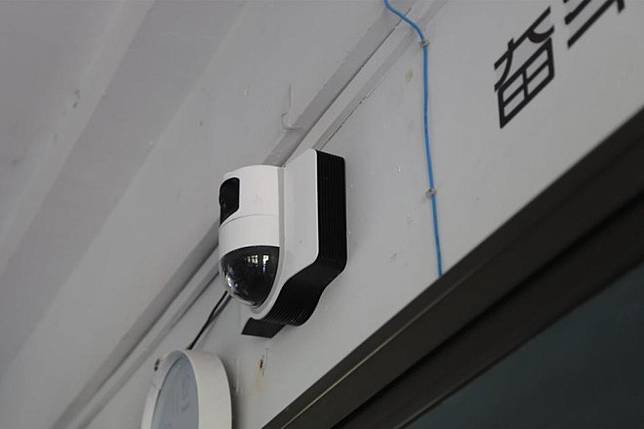 "Anything involving students' personal information should be handled with great care: do not collect (such data) if avoidable, and as little as possible if they must be gathered. This is especially so in the case of students' personal biometric data."
But just how useful is the data anyway?
Zeng Liaoyuan, associate professor of information and communication engineering at the University of Electronic Science and Technology of China in Chengdu, said very few universities in the country could really use AI to do any meaningful analysis.
"AI does pretty well in a narrow area, such as playing chess, but students are very complex, with different behaviors, psychology and study models, so for now AI is very weak on assisted learning," Zeng said.
He added that for most schools, cameras inside of the classroom were a measure of checking attendance and monitoring the overall situation in class, rather than scanning faces.
Li, the student in Xian, said she was worried at first about what happened to the data, but as time went on, it mattered less.
"We lost privacy a long time ago. Now we are very transparent in society, aren't we?"
Copyright (c) 2019. South China Morning Post Publishers Ltd. All rights reserved.