Financial pressures on those suffering amid the turmoil will only be truly eased by mobilising the city's huge reserves and finding a political solution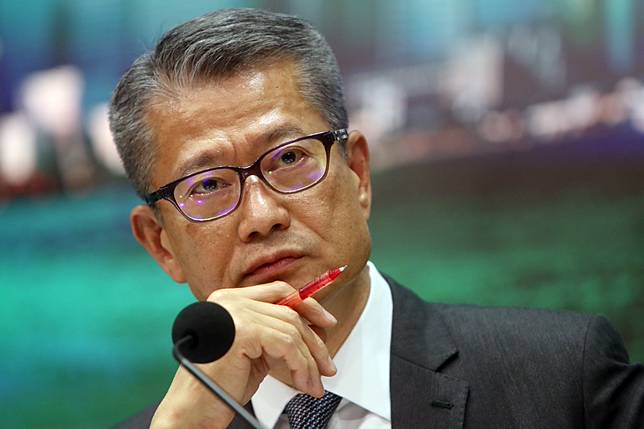 The government has rolled out its fourth round of special measures to provide some relief from damage to the economy wrought by deep social unrest and the United States-China trade war. Given that there is still no sign of progress towards resolution of the political crisis at the root of the turmoil, this may be far from the last attempt to ward off threats to businesses and employment.
Now that anecdotal evidence of the downturn is hardening into facts and figures, Financial Secretary Paul Chan Mo-po has addressed it with targeted and even innovative measures. The -stand-out is that individuals and companies can now pay their taxes in instalments over up to a year without penalty, instead of facing a surcharge for late payment.
The aim, along with subsidies to small firms for their utility bills, is to ease business cash flow and boost consumer and investor confidence. The catch with the tax relief is that the Inland Revenue Department needs to approve it on a case-by-case basis. We trust that for the sake of the economy and jobs, the bar is not set too high.
HK$4 billion in relief measures including tax instalment plan announced
The cash subsidies cover water and sewage charges, government rates and electricity bills. The latter alone will cost the government about HK$2.3 billion out of a total relief package of about HK$4 billion, with some 430,000 commercial users being financed by up to HK$20,000 over four months to March 31.
The latest relief measures follow confirmation of the biggest slump in retail business on record as the city slid into recession and the government heads for its first budget deficit in 15 years. It comes on top of HK$21 billion in sweeteners unveiled over recent months.
Jobs are now the key to public confidence and support for an administration reeling from the poor showing of government-friendly candidates in the district council elections. The anecdotal evidence is grim, from soaring joblessness in tourism and retail to a wariness in sensitive sectors such as finance and security about hiring young locals who may have links to radical protesters.
Jobs creation depends on economic activity. Failing that, there is a need for skills training to prepare for the next cycle of economic activity, which makes more sense than subsidising people to stay at home.
Chan faces a big challenge, with his budget in deficit and relief measures adding to it. On the other hand the city has a wealth of financial reserves for a rainy day and Chan anticipates a boost to growth from his sweeteners. He deserves credit for an innovative response to immediate needs.
But at the end of the day it is incremental, rather than a strategy mobilising the city's huge reserves that will make a real, sustained difference to its economic plight and boost morale amid weariness of conflict. Even then it would amount to a patch on torn social fabric that would bring us back to the need for a political resolution to the crisis.
Copyright (c) 2019. South China Morning Post Publishers Ltd. All rights reserved.