There have been spectacular successes and breathtaking failures as start-ups change the face of business, making it a challenge for governments to set the rules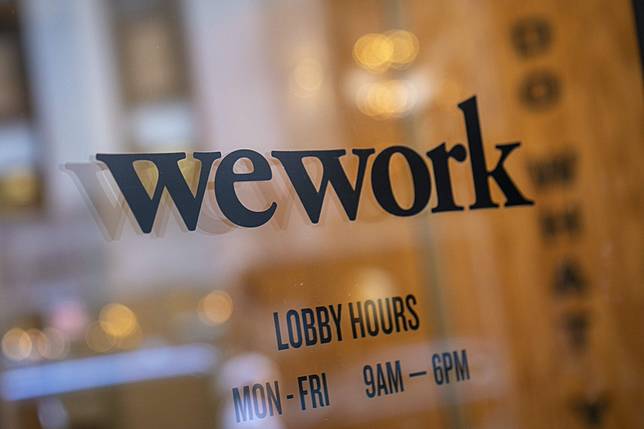 The technology-driven sharing economy has been good for Asia, creating jobs, boosting economies and making better use of capacity. But all is not rosy, as the bicycle-strewn streets of mainland China's cities, disrupted industries and disadvantaged workers can attest. The financial troubles of the co-working company WeWork highlights another facet: poor management. Where investors put their money is their business, but governments also have to be mindful of impacts and be prepared for balanced regulation.
WeWork, an American company that provides shared workspaces, was one of the world's most valuable start-ups at the beginning of the year. But it overestimated demand, renting and purchasing too many offices, and its valuation plunged from US$47 billion to US$8 billion, forcing the cancellation of a planned initial public offering. The Japanese firm Softbank has agreed to a US$9.5 billion rescue package and WeWork's founder will leave the board. Thousands of jobs will be lost.
WeWork considers exiting some Hong Kong property in pullback
Too much ambition and the largesse of investors is also the reason for the discarding of millions of bicycles by failed Chinese bike-sharing services. When Ofo and its main rival, Mobike, took to the streets in 2017, the environmental-friendliness and convenience of their services were hailed as the future of mobility. But there were soon dozens of competitors, and firms seeking dominance saturated the market. Insufficient demand and debt led to scaledowns and closures " and the heaps of discarded bikes is the resulting eyesore.
There are also success stories, of course; among them are the Chinese ride-hailing company Didi Chuxing and its Southeast Asian counterparts Grab of Singapore and Indonesia's Gojek, which have marginalised and, in some markets, seen off their Western rival Uber. Such sharing-economy companies have helped boost national GDP figures, created jobs and enhanced existing businesses. Gojek has become a one-stop shop, the combination of its motorbikes, app and reliable payment system enabling delivery of all manner of goods and services. But there are not always advantages, as Japanese residents angered by strangers living in Airbnb apartments in their buildings, and the worsening traffic jams created by ride-sharing vehicles in Manila and elsewhere prove. That has led to some governments overregulating to ensure traditional industries such as taxis and hotels do not suffer, as in Hong Kong, where Uber and Airbnb are banned.
App-based platforms typically offer consumers convenience, greater choice, better value and higher quality than existing services. But they also mean regulatory challenges through safety concerns, the way they treat workers and their impact on existing workforces. Governments need to balance the demands of citizens and the need to embrace technology and innovation against enforcing of rules and regulations.
Copyright (c) 2019. South China Morning Post Publishers Ltd. All rights reserved.