Yonden Lhatoo warns the city's embattled rail operator is risking a disastrous backlash against an entire ethnic minority group if its members are hired to defend stations from attacks by radical protesters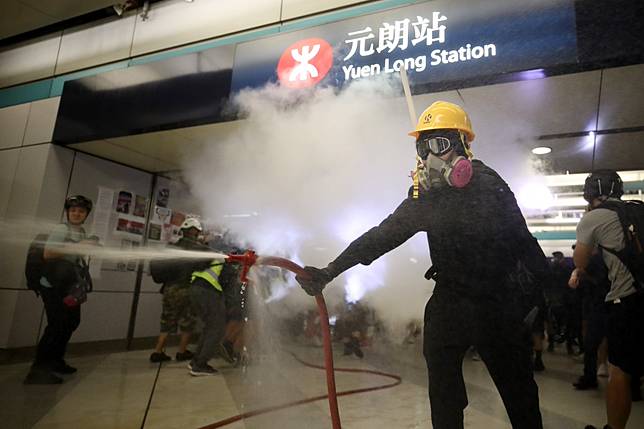 So Hong Kong's once-glorious, now-battered metro system is planning to hire Gurkhas to protect its facilities from marauding gangs of militant anti-government protesters.
And a key consideration is the assumption that members of this ethnic minority community don't have enough of a grasp of Cantonese to be offended by protesters yelling expletives at them in the lingua franca. Of all the moronic, ill-advised, short-sighted ideas the MTR Corporation could come up with.
There's no denying that one of the world's most celebrated subterranean railways desperately needs to beef up security against hooligans who use it as their punching bag of choice in the name of fighting for democracy, regularly abusing and assaulting its traumatised staff, trashing its station facilities, and beating up anyone who objects to their acts of extreme vandalism.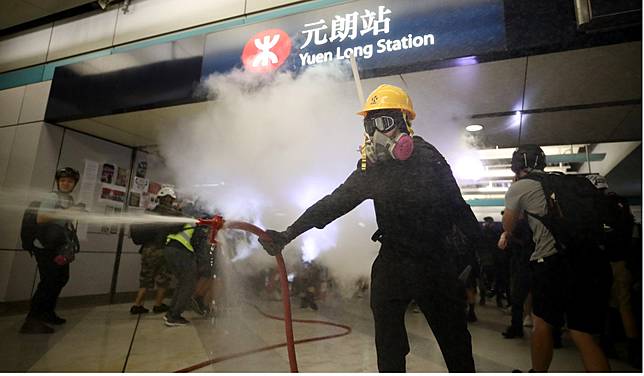 Police just can't do the job, hard-pressed as they are to deal with mobs bombarding their own stations with petrol bombs, and millions of dollars worth of damage has already been done to MTR facilities by the time they arrive at the scene of the crime. They've become more of a clean-up crew than a law-enforcement authority.
I'm all for equal opportunities in this city and creating jobs for members of our ethnic minority groups. A 200-strong Gurkha security force for the MTR sounds like a light-bulb moment, but only for about 10 seconds. Allow me to explain why.
Is it safe to be in Hong Kong? Against all odds the answer is still a strange 'yes'
Firstly, who exactly are these "ex-Gurkhas" the MTR has in mind? If we're talking about the soldiers who were made redundant during the drawdown of the British Garrison for Hong Kong's 1997 handover to China, they're pretty much all past retirement age and may no longer be cut out for the physical rigours of fighting off battle-hardened youngsters who are undergoing constant commando training through their frequent, real-life skirmishes with riot police.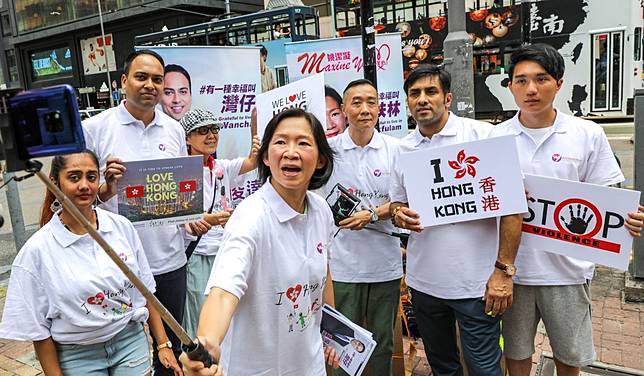 If the MTR is employing the term "Gurkha" as an ethnic categorisation of Nepalese youth, and intends to use them as some kind of proxy for police, expecting the language barrier to somehow help as a buffer, be advised that this is a birdbrained idea.
Whether they are conversant in Cantonese or not, rest assured they will know when you insult their mothers, and they will not take it lying down
Secondly, whether they are conversant in Cantonese or not, rest assured they will know when you insult their mothers, and they will not take it lying down " or stand passively like our police officers for hours on end while protesters and local residents yell obscenities at them.
I know our Nepalese youth. They will not walk away from a fight. And this is not racial stereotyping, it's about understanding cultural characteristics. There's a reason the Gurkhas have a historical reputation worldwide for being fierce warriors.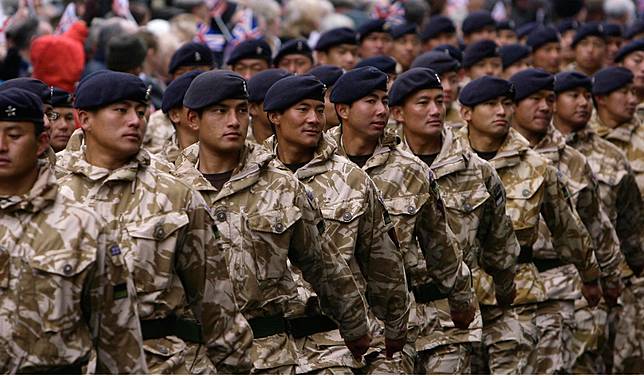 There would be mass brawls at MTR stations and even worse, a backlash against Hong Kong's 25,000-strong Nepalese community. They would be singled out as enemies of the protest movement and reviled as "dirty foreigners" by people who already perceive their own police force as an invading army.
'How to kill Hong Kong police' and what comes next
Look what happened when online rumours suggested South Asians recruited by triad gangs were among the thugs who beat up protesters and passengers at Yuen Long MTR station on the night of July 21. Nepali, Indian and Pakistani residents of the New Territories became targets of harassment. They were living in fear until the hysteria died down.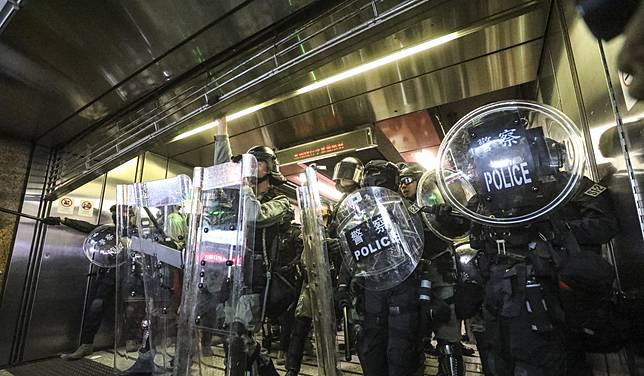 Life was tough enough already for Hong Kong's ethnic minority groups long before the social, political and economic carnage of the protest crisis. Poverty, discrimination and alienation are their daily bread. The last thing they need is to have targets painted on their foreheads to take the heat off the MTR and police.
In fact, the last thing our city needs is to add a racial element to this great "revolution of our times" and start a xenophobic civil war " it's torn apart with blind hate as it is. Yonden Lhatoo is the chief news editor at the Post
Copyright (c) 2019. South China Morning Post Publishers Ltd. All rights reserved.