Spokesman from University of Hong Kong says they have asked for doctor from HKU's Shenzhen Hospital to be suspended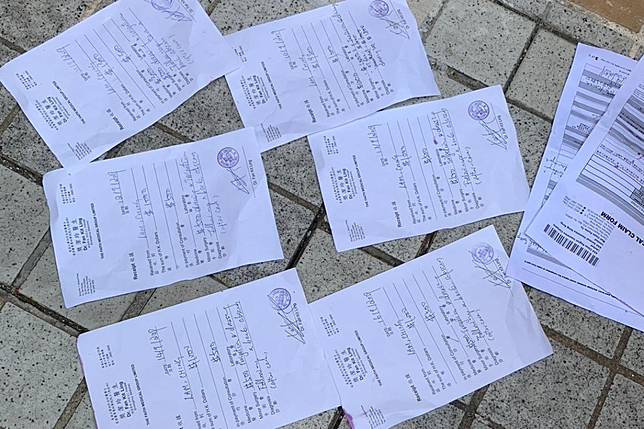 Photos of alleged clinic receipts and insurance claim documents, including one for treatment on a future date, were found following scuffles between a pro-Beijing supporter and anti-government protesters on Saturday afternoon.
Six receipts, seen by the Post on the spot at Amoy Garden, showed that a patient named Lam Ching had visited The Faith Medical Group Limited for treatment by Dr Fan Kit Ling in September.
The receipts were all signed by the doctor and a form from an insurance company was also among the documents.
After the documents were circulated widely online, commenters questioned the authenticity of the receipts since one was post-dated September 16, for a total of HK$1,500 including consultation fees.
On Saturday night, a spokesman from the Health System at the University of Hong Kong said they were aware of reports about a doctor from the University of Hong Kong-Shenzhen Hospital suspected to have issued fake clinic attendance certificates.
"We have asked the hospital head to suspend the doctor immediately for now," the spokesman said. "We will investigate the incident to address public concern."
According to the Medical Council of Hong Kong's registered doctors' list, a doctor with the same name was registered, specialising in emergency medicine at HKU Shenzhen Hospital. The hospital's official website also listed a doctor with the same name.
Ramon Yuen, from the Democratic Party, said Fan had abused her profession and ethics. He said he had already lodged a complaint against Fan to the council for serious investigations.
Copyright (c) 2019. South China Morning Post Publishers Ltd. All rights reserved.