Three interior designers join premium brands to explore the essence of timeless design.
As we usher in the third edition of our cross-over campaign, three pairs of tastemakers and accomplished designers come together to examine the essence of timeless design, with a close look at creative innovations that will remain relevant in the years – if not decades – to come.
For the first time, this year's campaign comes with an open-to-the-public furniture and design exhibition held at the Annex in Sheung Wan last month.
Themed "Lasting Beauty", the three-day exhibition led visitors on a journey through a conceptional showcase of a timeless living space, tightly curated by three designers from the Asia Designers Community, who have recently been awarded the "SGS x ADC Interior Design Service Excellence Certificate". Together, they turned the space into a timeless beauty that struck a perfect harmony between premium furniture and top-notch home appliances by some of the city's most loved homeware and lifestyle brands.
From a Smart TV charged with an artistic sense of ceremonial formality, an extendable ceramic-clad dining table that helps cement family bonds, to outdoor decking turfs with a smart water drainage system hidden beneath, these refined creations open up new perspectives to what makes our homes timeless, enduring and truly ours. Now, let the journey begin.
BoConcept X Hei Design interior designer Ken Leung
Home is a place of respite. Where warmth and comfort take top priority. Every piece of furniture can make or break the décor: whether it's a dining table or a statement chandelier, the right bits of furnishing and accessories spruce up your abode, contributing to crafting a feel-good environment which can last for many years.
A dining table is an indispensable part of the dining zone. It brings a family together to share, and is where life's precious moments happen. The Fiorentina retractable dining table, from Danish furniture brand BoConcept, combines simplicity, durability and versatility to fit a range of spaces and living needs.
"When choosing a dining table, stick to a light, neutral tone to bring a bright, refreshing vibe to the space. It will look gorgeous no matter the current trends," says interior designer Ken Leung, of Hei Design.
The Fiorentina table countertop is clad in grey ceramic and matte lacquer: a premium material that means the table isn't just highly resistant to scratch and heat, it will remain long-lasting for years, if not decades.
Its fluid curves makes the dining area even more approachable, not to mention they are in line with the natural simplicity and minimalism championed by Scandinavian design. What's more, it has a built-in extension leaf that can be pulled open when needed. For those who regularly invite large groups of friends and families over for get-togethers, it's a more than welcoming flexible feature.
Which brings us to the next point. Given the dining room is a socialising hub – for big dinners, parties, after-work banter and whatnot – flexibility should be a given.
BoConcept's Adelaide chair collection features a slender swivel base for greater agility, and its soft contours go exceptionally well with the Fiorentina dining table. The Adelaide series is made of Estoril leather, a quality material famed for its curves, comfort and personalised design. Users can customise the colour and style of the cushion, frame and chair legs, to their liking and needs.
"As our daily life and social interactions shift towards home, flexible and multi-functional furniture is becoming increasingly popular," Leung says.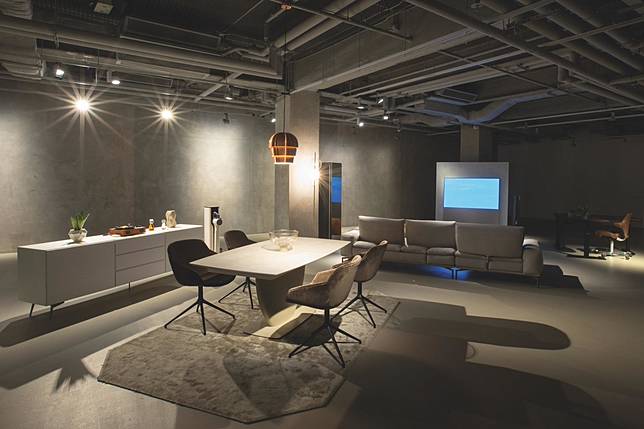 "The Fiorentina dining table and Adelaide chairs are like a match made in heaven: they are comfortable, natural, and available in a whole range of materials and colours. They open up rooms by bringing a touch of character into your space.
Want to take the dining atmosphere up a notch? Leung suggests adding a rug to enhance the visual layering. BoConcept's handwoven Shanghai carpets are to be particularly recommended: an epitome of craftsmanship, every pile of the rug has been manually dyed and cut to create a beautiful shimmering effect and stunning shades.
Besides the dining table and chair, a stylish, well-designed lighting fixture also plays a key role in the dining room. Taking cues from nature, BoConcept's Pine Cone chandelier series features a pine cone shape and circular stacking technique, along with an elegant matte metal finish, to craft an artistic aura like a work of art.
"The lamp's rounded form gives off a sculptural accent. Filled with beautiful details, it renders the space warm, harmonious, and extremely inviting."
If there's enough space, Leung suggests inserting a sideboard near the dining table to make wining and dining even more accessible and convenient. BoConcept's Lugano Wall Cabinets, for instance, are available in walnut tones and three arresting finishes – it's just what you need to infuse a soothing and alluring mood.
"Known for their natural comfort and beautiful functionality, BoConcept's products have always been a favourite among discerning homeowners," Leung says.
"All these furniture and accessories can up the design game of your dining room. The classy designs also make them excellent matches with any interior style and furnishings. Symbolising the essence of Scandinavian design, they transcend trends and are capable of withstanding the test of time."
LG X C&I Interior Design founder Ivan Ho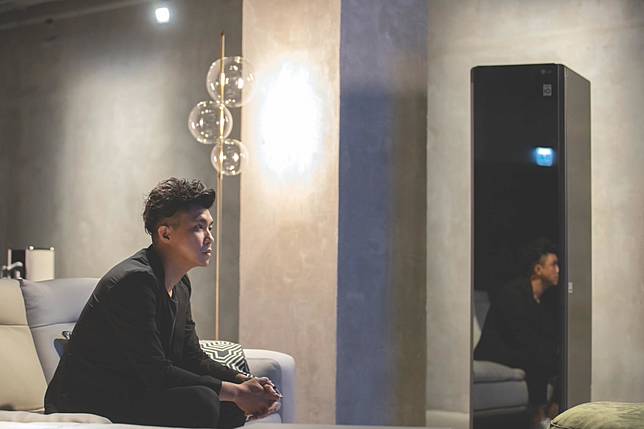 According to Ivan Ho, interior designer and founder of C&I Interior Design, proper proportion, functional forms, and classic looks, are what form the backbone of home products capable of standing the test of time.
Timeless design is sensible and functional. Perfectly scaled and proportioned. Something that never goes out of style. For Ho, who has more than a decade of experience designing residential projects under his belt, a timeless home item should be equal parts unique and compatible with the furnishing and overall style of the space.
"Whether a product is timeless is down to its charming appearance, and if its functions can truly address users' needs," Ho says, adding that out of the many tried-and-tested home appliance brands on the market, LG products are always a testament to the quality of long-lasting design.
LG is a household name which uses thoughtfulness of the home, state-of-the-art technology, and new and meticulous innovations, to produce its appliances.
"As an interior designer myself, the perfect balance between the form and function is the reason I'm such a big fan of LG products," he explains.
Among the many hero products of the Korean firm, the new OLED Objet Collection Easel Smart TV is something Ho wants to highlight. The standout feature, according to Ho, is the woven cover made of premium textile fabrics from Denmark's top textile brand Kvadrat, which automatically opens and closes when you switch between different modes.
With an ultra-slim frame and a floor-standing design – "the TV looks gorgeous when you perch it against the wall" – it adorns the living room like a beautiful work of art.
When you're not watching TV, switch to the "line view mode" and the sliding cover will automatically drop to cover part of the screen, transforming it into a clock or speaker to embellish the interior. What's more, you can personalise the screen background with different themes and pictures, breathing an artistic aura into your home.
Ho says home entertainment has become bigger than ever as we emerge from the pandemic. Want to browse YouTube channels while cooking in the kitchen? What about watching a movie while soaking in a warm bath, or video calling or live broadcasting in your study room? Mounted on a movable stand, LG StanbyME is a wireless screen that can be tilted and placed wherever you like, and in any position you want, to make everyday watching so much more seamless.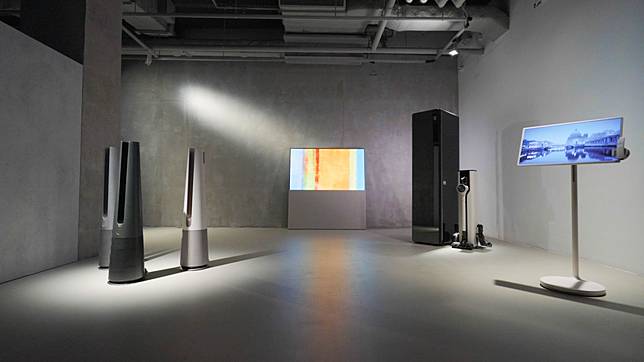 The pandemic also brought about huge changes to our living habits, including raising our awareness of health and hygiene. For this, Ho underscores LG's Styler clothing care machine: the brand's best-seller designed to meet the surging public demand for home care products that meet our new awareness of health and hygiene.
When you return home from work, simply toss your outfit into the hanger, and the steam will work its magic to kill bacteria, viruses, dust mites and allergens, in addition to getting rid of the odours and wrinkles, and drying the clothes at the same time.
"Highly handy and practical, it goes without saying the LG Styler has been favoured by homeowners since the onset of the pandemic. It's a great product I always recommend to clients," Ho says.
In the meantime, cleaning the floors is equally important for preventing dirt, dust and allergens from building up in your living space. The made-in-Korea All-In-One Tower cordless vacuum cleaner from LG works just as great as it looks. The electric floor suction head means that you can vacuum and mop the floor at the same time.
With a built-in automatic water supply system, rest assured the mop will maintain its moisture at all times. The best part is it saves you all the hassle of having to empty the vacuum cleaner afterwards: As long as it's connected to the charging stand, the dust box inside will drain itself automatically.
Aside from the above, Ho says an air purifier is another item homeowners need to have.
"An air purifier at home is almost a given these days. It's important to match the style of the machine with that of your room, since a mismatch will bring down the whole look and feel of the house," says Ho, who recommends LG's AeroTower two-in-one air purifying fan for that very purpose.
With an avant-garde look, the fan is available in three arresting colour arrays – forest green, birch white, and starry silver – which can be discreetly integrated into different interior styles.
The HEPA13 filter and UVnano™ technology can filter out 99.97% of fine dust, odours, and formaldehyde. To meet the varying demands of users, there are three built-in airflow modes along with a swing air supply ranging from 45° to 140°.
As with all timeless creations that have come before, these LG products embody style and beautiful functionality with perfect aplomb.
Zzue Creation X Make it Works founder Johnny Shum
When celebrating long-lasting designs, we should also know why they matter to our lives. Johnny Shum, founder of Make it Works, believes durable furniture records your daily life, and thus evokes emotional bonds in you, bringing you a strong sense of belonging when you come home.
Durability is particularly crucial to outdoor furniture. To build strong, yet aesthetic furniture, one needs to take great efforts to choose the right materials, and formulate a great design. Outdoor furniture brand Zzue Creation represents more than 50 renowned European brands, offering a wide variety of products.
The products it now showcases include the Knit High Back Lounge Armchair; LIRA Fire Place; BBQUBE Classic Island Grill; Salento Umbrella; Drain M10D Outdoor Artificial Grass; and two outdoor Teckalu garden lanterns. Every product offers both functionality and aesthetics, allowing the owners to enjoy tasteful outdoor moments.
Among these products, Italian brand Roofingreen's Drain M10D Outdoor Artificial Grass offers great flexibility as the height of its base can be adjusted, ensuring optimal disposal of rainwater, and keeping the floor hygienic and dry.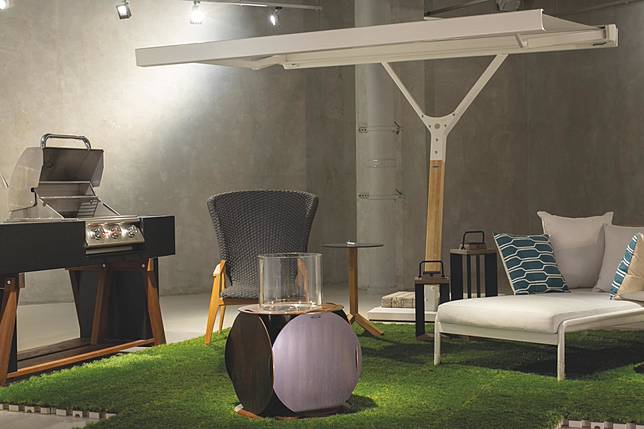 Thanks to the space at the bottom, wires are able to penetrate the surface and be concealed under the lawn. With such a design, the outdoor space can be kept neat, tidy and beautiful.
Moreover, the modular design allows users to assemble the system freely, and based on their needs. Flexible and similar to real lawn, the artificial grass system offers the same level of comfort as real grass.
Additionally, the Knit High Back Lounge Armchair, made of teak and woven rope, provides a user's lower back with great support. The armchair can go with GlammFire's LIRA Fire Place, with its design inspired by copper coins, as well as Les Jardins' Teckalu garden lanterns, enhancing the style and ambience of your balcony and garden party.
Apart from these products, a parasol that protects you from wind and rain is a must-have item if you are hoping to create an ideal outdoor space. The rectangular Salento Umbrella can be closed using a remote control, while it is suitable for being stored in outdoor dining areas and by a swimming pool.
To add more fun to outdoor parties, one can consider choosing German brand OCQ's BBQUBE Classic Island Grill. Inspired by traditional Japanese aesthetics of wabi-sabi and made of ash wood, the product offers ample space for the worktop, and a sink to enhance the entire grilling experience.
"To create a long-lasting design, apart from the graceful, yet plain appearance, one should also consider durability and comfort when it comes to functionality. By combining both functionality and appearance, the product can stand the test of time," Shum said.