Nepal's Asian Games players, referee Joseph Lamptey and Australia's Southern Stars are among the big cases they have helped to unravel
Close ties with Asian Football Confederation and authorities have made it easier to go after those guilty of match fixing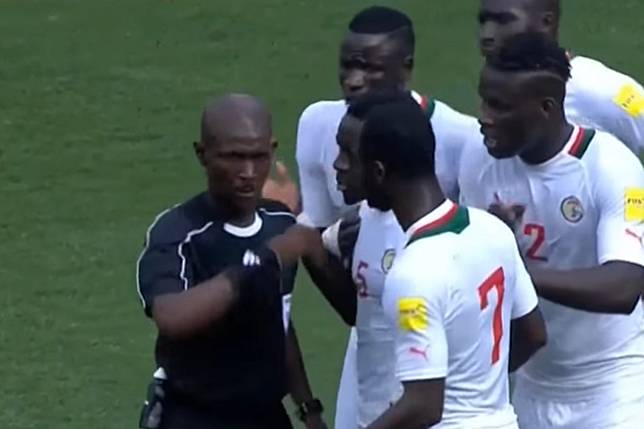 The defeats were no surprise, but the spikes in betting activity certainly raised eyebrows. Nepal lost 4-0 to Iraq, 5-0 against Kuwait and 4-0 to Japan in group D of the 2014 Asian Games in South Korea.
Thirteen months later, five Nepali players were arrested for match fixing.
In November, 2016, Ghanaian referee Joseph Lamptey awarded South Africa a penalty against Senegal in a Fifa World Cup qualifier, even though the ball clearly hit defender Kalidou Koulibaly's knee. A mere four months later, he was banned for life for fixing that match.
In both cases, it was unusual betting movements " spotted by sports data collector Sportradar " that initially raised the alarm and led to the culprits being caught.
Oscar Brodkin, Sportradar's director of intelligence & investigation services, said the company monitors around 600 bookmakers and betting operators and cover a staggering 300,000 matches a year " helping sporting bodies and law enforcement organisations all over the world crack down on match fixing.
The (updated) State of the StatesAs we approach the end of 2019, here's the lay of the land when it comes to #sportsbetting in the USA.Find out how our products and services can kickstart, manage, or enhance your sportsbook: https://t.co/XdZhrK6ai5 pic.twitter.com/LbmNiHYpTf

" Sportradar (@Sportradar) December 9, 2019
"With our Fraud Detection System (FDS), we are looking for anomalies in betting patterns to identify if a game has been fixed," said Brodkin. "It's very similar to an insider trading unit where you are looking at people who are trying to buy shares or sell shares at an exorbitant rate or a rate that is anomalous to normal behaviour.
"Every time there is an anomalous betting pattern, we provide a report to the federation or the confederation, Fifa, AFC and Uefa are our closest partners to investigate the match at their end."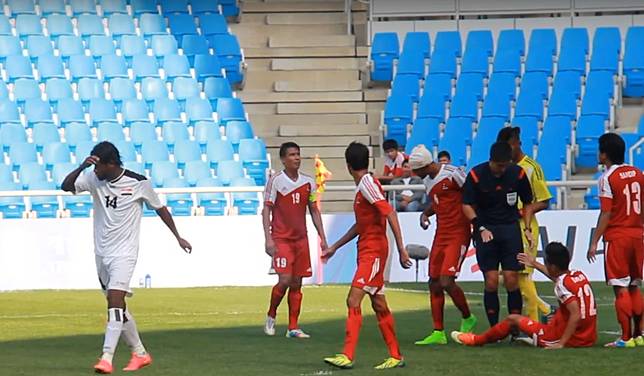 Sportradar worked closely with the AFC and Nepal police to nab the players involved, with captain Sagar Thapa, Sandip Rai, Ritesh Thapa, Bikash Singh Chhetri and Anjan KC charged with treason because the country had no law against match-fixing at the time.
The five were acquitted after the prosecution failed to prove that match-fixing was the same as treason.
Lamptey took his case to the Court of Arbitration for Sport, but his appeal failed and he remains banned for life. South Africa won the match 2-1 but Fifa ordered it replayed, with Senegal winning 2-0 to qualify for the 2018 World Cup.
The 4-day Referee's Integrity Course ends today. Over 300 male and female match officials have been taken through practical training on the laws of the game and training on match fixing amongst others pic.twitter.com/SQ41DbX5gF

" Ghana Football Association (@ghanafaofficial) December 13, 2019
Betting patterns, however, tell only part of the story. It allows Sportradar to detect potential match-fixing but investigators need more information to identify the players and officials involved.
"The data we provide is the betting data but we also provide the sporting data," said Brodkin. "So, we will provide who was in goal, what the line-ups were, who the manager was, what time the substitutions were, who got booked in what minute, and of course those are all relevant to any case because if you don't know who was on the pitch then you can't investigate the match.
Stats, figures and analysis - all in our latest white paper, The Future of the #OTT ExperienceDownload it below https://t.co/QU13aWtZCM pic.twitter.com/Wc6YoxiXxZ

" Sportradar (@Sportradar) December 1, 2019
"And often, even though the federation is in charge of the game, it is even difficult for them to know who is playing. We have to collect this data.
"(Our) Intelligence Investigation Services (IIS) was set up because the FDS was saying all these matches were fixed and federations such as AFC and Fifa would tell us, 'ok great the match is fixed but who did it?'.
"So our IIS was started in 2013 to find out who is behind the players on the pitch or on the court, who is actually pulling the strings, the fixers and the money men."
Can AFC's new deal help end perception that Asia is a hub for match-fixing?
One of Sportradar's first successes with the IIS was the 2013 match-fixing case involving Australian team Southern Stars, in which people were trafficked into the country by organised crime gangs to fix matches.
"We started with that and ramped up the services and now we're doing investigations, due diligence, surveillance sometimes, of any thing that we believe has been or could be manipulated," said Brodkin.
He said anti-corruption fighters were continuously upgrading technology and intelligence methods to keep up with the match fixers.
"I'd like to think that I and my team are ahead of the turf," said Brodkin, whose company hires analysts from the betting and financial markets, with law enforcement and ex-military among its investigation units.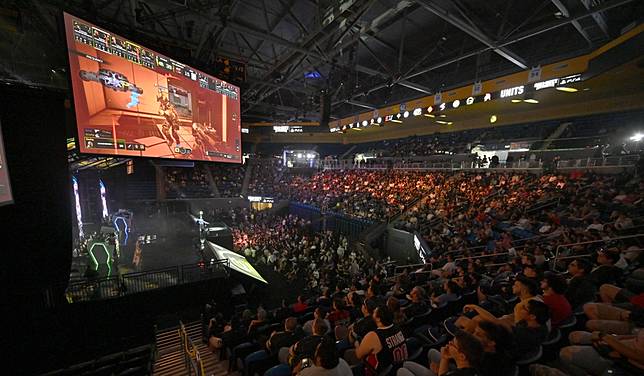 "It's obviously moved on and it's moved into dark web, bitcoin areas, it's moved into message apps. It's moved into not meeting the players in person, it's done with the messaging apps which means the players and the fixers aren't there so your classic physical security is more obsolete, you're not going to spot these people.
"The method of (monitoring) money transfer is much more difficult, which means the police can't intercept or freeze bank accounts. It's definitely evolved and the stakes are larger than ever before.
And the sport offering is larger. So sports that have never been bet on five years ago are now being bet on more. There are some e-sports that bet more than the Premier League."
Copyright (c) 2019. South China Morning Post Publishers Ltd. All rights reserved.