Chu says he changed his mind after a court in September ruled 'self-determination' was not compatible with Hong Kong's mini-constitution, the Basic Law
Last December, he was barred from running for a village chief election for 'implicitly' supporting the city's self-determination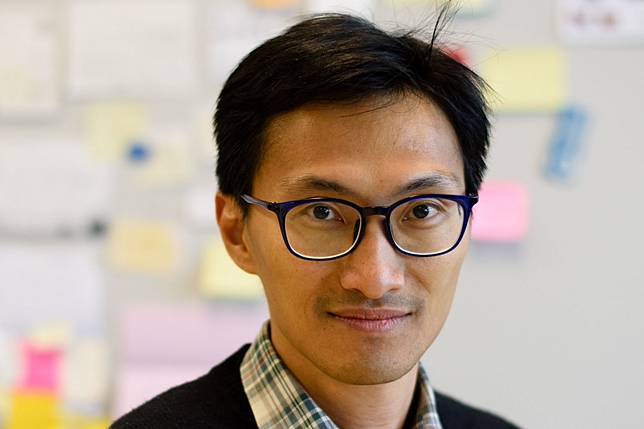 A pro-democracy lawmaker who was previously barred from running for a village representative election due to his advocacy for Hong Kong's "self-determination" was on Tuesday given the green light to run in the district council elections next month.
The confirmation from the same electoral official who had banned him last year came after Eddie Chu Hoi-dick gave a single-word response " "yes" " to the question whether he had renounced advocacy for Hong Kong's independence as an option.
Chu, who got most votes in the 2016 Legislative Council elections, is among the last batch of candidates who had their bids confirmed for the district council polls. With Chu's surprise approval, no candidate has been disqualified for the November polls so far. However, all eyes will now be on whether Joshua Wong Chi-fung, another activist who also supported self-determination earlier, will be banned from running in the elections.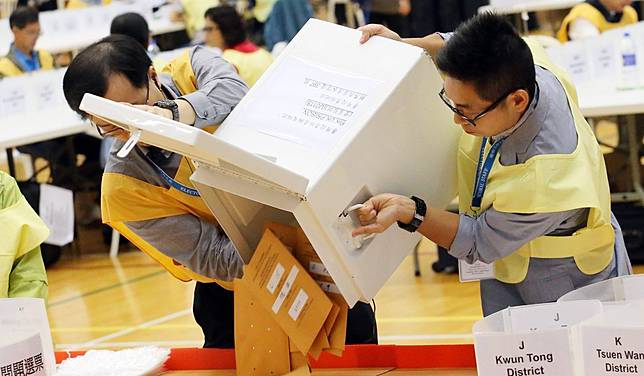 Wong earlier faced three rounds of questioning from an electoral officer on his political allegiance to mainland China.
The election watchdog will draw lots on Thursday to allocate a number to each candidate for the ballot, which will be the de facto deadline for confirmation.
Why chanting slogan could sink chances of district council election hopefuls
Chu on Tuesday confirmed he changed his position in light of the landmark court ruling in September that said "self-determination" would not be compatible with the Basic Law, which is Hong Kong's mini-constitution.
"Hongkongers really want to have candidates who can represent them in the coming district council elections, so we changed the way we answer the questions," Chu said.
"The September ruling basically means the courts will not allow the advocacy of 'self-determination' even as an option. So, the change is based on the latest position in the electoral system. If one day there is a change in the law, candidates will be able to speak of their political stance more freely."
If one day there is a change in the law, candidates will be able to speak of their political stance more freelyEddie Chu
Announcing his confirmation on a Facebook post on Tuesday night, Chu also used hashtags of protest slogans, such as "five demands, not one less" and "Liberate Hong Kong; revolution of our times".
Other candidates who were previously linked to self-determination advocacy but are now being allowed to run in next month's elections include former activist Tommy Cheung Sau-yin in Yuen Long and Henry Wong Pak-yu in Tin Shui Wai. Candidates questioned for publicly posting the slogan "Liberate Hong Kong; revolution of our times" are also being allowed to run.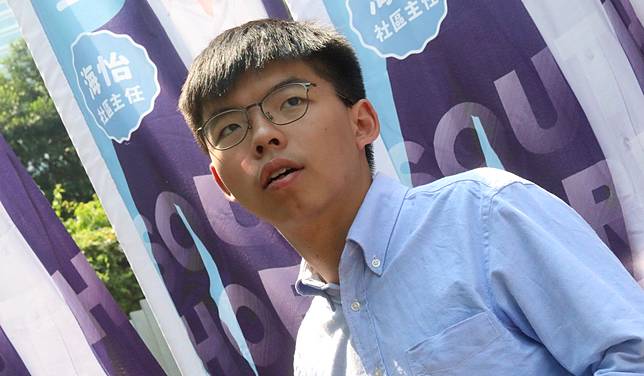 Last December, Chu was disqualified from running in a rural representative election in Yuen Long, after being accused of "implicitly" maintaining his support for self-determination. It also at the time raised question whether Chu could continue to run in the Legislative Council elections in 2020.
In the past, several pro-democracy activists were disqualified from running in the polls even though they renounced their advocacy for Hong Kong's independence or its self-determination on the queries of returning officers.
How the opposition camp plans to give their pro-establishment rivals a fierce fight
The most notable case was that of localist Edward Leung Tin-kei, who responded with "a resounding no" to the accusation of advocating independence, but was still barred from running in the 2016 Legco elections. He was later jailed for rioting.
Ivan Choy Chi-keung, a political scientist at Chinese University, said the approval given to Chu to run in the polls was a signal of stepping back from both sides. He said Chu had this time chosen to reply to the follow-up question from the electoral official, as opposed to his silence during his attempt to join the village representative election.
"The general atmosphere, including the ongoing protests and the (previous) disqualifications (of lawmakers and candidates) which drew concerns in the US human rights report, also mounts pressure on the government," he said.
Chu is running in Pat Heung South constituency against former school principal Lai Wing-tim.
Additional reporting by Danny Mok
Copyright (c) 2019. South China Morning Post Publishers Ltd. All rights reserved.