The looming tax on unsold flats and a series of Chinese state-media commentaries citing unaffordable housing as a factor in the protests rocking Hong Kong have put the city's developers under pressure, say analysts
Developers may price new projects at 10 to 20 per cent below the prevailing secondary market price, said Lung Siu-fung of CCB International Securities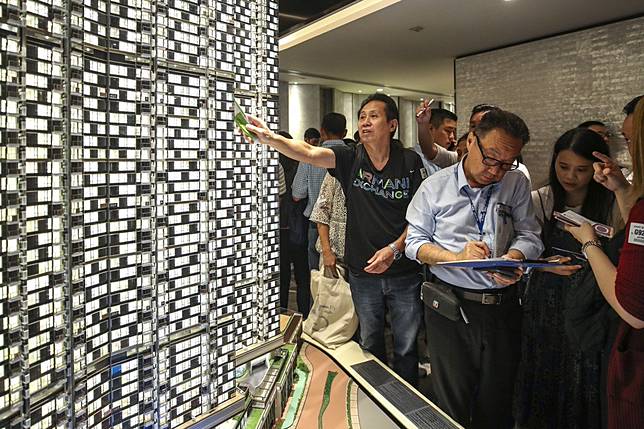 Hong Kong's developers are coming under mounting pressure to slash their prices and offload new projects as quickly as possible, according to analysts.
The pressure is coming from two sources: a looming tax on unsold flats, and a series of Chinese state-media commentaries last week urging the Hong Kong government to boost housing by seizing land being hoarded by developers with "vested interests".
Downbeat sentiment stemming from the social unrest gripping the city and the US-China trade war has already forced developers to offer sizeable discounts on new flats.
Three commentaries published by mainland state media last week singled out unaffordable housing as a "root cause" behind young people taking to the streets in anti-government protests, and said the government should take back large swathes of rural land lying unused as a quick option to tackle the shortage of land for housing.
Beijing piles pressure on Hong Kong developers
Meanwhile, the government last week said it would submit the The Rating (Amendment) Bill, better known as the vacancy tax bill, for vetting by lawmakers in October.
"These (two things) will speed up developers' pace of launching the projects and the prices will become even more reasonable," said Cathie Chung, national director of research at JLL. "There will be such an incentive."
Wong Leung-sing, senior associate director of research at Centaline Property Agency, predicted an increase in the number of flats sold in October.
Eight new projects, with a total of 4,051 flats, could be launched in September and October, according to an analysis of marketing materials by the Post.
That would represent an acceleration from July and August, when only four new residential projects were put up for sale, and May and June, when six were launched.
Developers may price their new projects at 10 to 20 per cent below the prevailing secondary market price " roughly equivalent to the levels of two years ago " said Lung Siu-fung, a property analyst at CCB International Securities.
Hong Kong developers urge government to defer roll out of vacancy tax
Lung said the developers are likely to respond to the state media commentaries by speeding up construction and project sales.
"They may be less ambitious in pricing. They need to make some gestures to show they're not a 'property hegemony' and do some good work. Anyway, they can still make profits," said Lung. "When they offer projects now, they must seem much cheaper and put the prices back to levels of the past so (Beijing) will be satisfied."
Hong Kong's biggest developer, Sun Hung Kai Properties, last week priced the first batch of Cullinan West III flats in Sham Shui Po at HK$21,722 (US$2,778), about 25 per cent below secondary market prices. The price was about the same as it was two years ago for units in the second phase of the same development.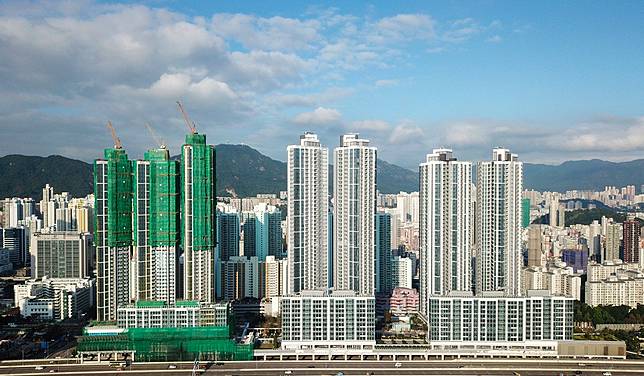 Wheelock Properties only managed to shift about half of the available units at its Grand Marini and Marini projects in Tseung Kwan O on Wednesday last week. On Saturday, Citic Pacific sold just 21 per cent of a batch of new flats at The Entrance, its project in Ma On Shan.
The average price of used homes across Hong Kong fell 0.7 per cent from May to July, according to figures released by the Rating and Valuation Department. The Centa-City Leading Index slid 1.8 per cent from the end of July to September 8.
Lung estimated that home prices would fall by 15 to 20 per cent from their peak by the end of this year or the beginning of next year.
"I think this is possible. The economy is not good, the sentiment is so bad," he said.
Hong Kong developers have urged the government to consider a temporary suspension of the proposed vacancy tax, fearing it would intensify the slowdown in the property market.
The Rating (Amendment) Bill will target all newly completed flats left empty " unsold and not rented out " for more than six months in a year. Flats are considered finished one year after the developer obtains an occupation permit.
The proposed tax rate will be equivalent to two years of rental income, calculated by government specialists and based on market rates.
Copyright (c) 2019. South China Morning Post Publishers Ltd. All rights reserved.