The third-year journalism student was arrested for carrying a table knife, which he said was for cutting mooncakes
Vice chancellor Roland Chin urged police 'to ensure that the case is handled properly and fairly', while students plan campus rally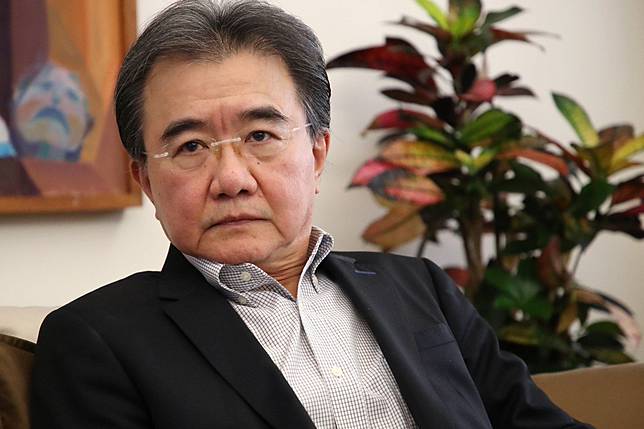 The leader of a Hong Kong university raised concerns on Monday over the arrest of a student reporter for allegedly carrying a knife while covering protests the previous night.
The arrest sparked students at Baptist University to call for an on-campus rally to demand support for the arrested student from the school.
The student, whose name was not disclosed, was arrested while reporting for the news organisation under the school's journalism department, the university's president and vice chancellor Roland Chin Tai-hong wrote in an emailed statement.
"The university is deeply concerned," Chin wrote. "We have been in touch with the police and have urged them to ensure that the case is handled properly and fairly."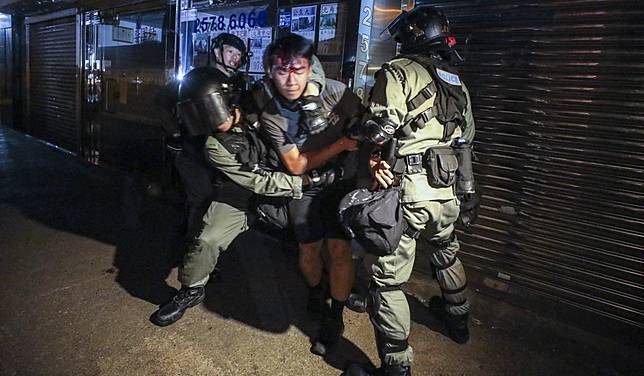 The student union at the school of communication declined to reveal the suspect's identity and said he was in his third year of journalism studies.
The arrest came amid the 15th straight weekend of civil unrest in Hong Kong, as anti-government protesters clashed with police and pro-government groups across Hong Kong Island on Sunday.
Riot police searched the student's bag and checked his ID and press card, before taking him away in an unmarked car in Fortress Hill, the student news agency Broadcast News Network said in a statement on social media.
The student told police he was celebrating the Mid-Autumn Festival and intended to use the table knife to cut mooncakes, according to the statement.
He was with three fellow student reporters at the scene, where street fights broke out between protesters in dark clothes and a group of white-clad men. At least eight people were wounded on Sunday during clashes across the city, three of them seriously.
The union at the communications school called for a campus march at 2pm on Monday to demand the university help the arrested student; condemn what they say is an abuse of police power; and promise to protect students' safety.
Chin said in the statement that teachers had provided legal support to the arrested student and helped his family.
MTR services resume after Hong Kong protests forced closure of major stations
The Post contacted the student union and Broadcast News Network for comment.
It was at least the second case of a Baptist University student being arrested during the months of unrest. Keith Fong Chung-yin, president of the university's student union, was arrested twice last month, first over his purchase of laser pointers, and later on suspicion of theft. He was released both times.
Copyright (c) 2019. South China Morning Post Publishers Ltd. All rights reserved.