The incidents of vandalism involved famous retired racehorses such as Taiki Shuttle and Winning Ticket
Horse racing is popular in Japan, and many fans are keen for a souvenir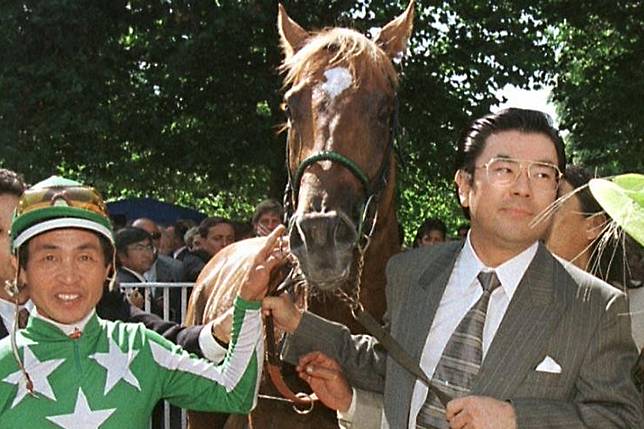 Police in Japan are investigating a series of incidents in which famous racehorses had lengths of their manes carefully cut off.
On Sunday, staff at a farm in the town of Hidaka, in Hokkaido Prefecture, reported to police that parts of the manes of two thoroughbreds were missing.
An employee of Kimura Farm noticed that about 15cm of mane had been cut from racehorses Taiki Shuttle and Rose Kingdom. Before retiring, Taiki Shuttle was the winner of a number of Grade One races in Japan and abroad, including the Yasuda Kinen in Tokyo.
念の為、昨日、一昨日の見学の方でタイキシャトルを、右側から写真を撮られた方いらっしゃいましたらこの辺りを確認していただけないでしょうか?昨日の朝の手入れ時にはこのようになってなかったと思います。⚠️明らかに鬣を切られております。4枚目9月7日#タイキシャトル #引退馬 #引退馬協会 pic.twitter.com/FmYhn17GGi

" ヴェルサイユファーム株式会社 #みんなでつくる引退馬の未来 (@Versailles_Farm) September 14, 2019
The same day, a regular visitor to the Urakawa Yushun Village informed management of the centre that a length of the mane of one of its horses, Winning Ticket, had been posted for sale online.
When staff checked, they found that about 20cm had been cut from the horse's mane. Winning Ticket is a well-known thoroughbred in Japan and won the 1993 Japanese Derby.
The horses were not injured in the incidents, although local police are investigating cases of mutilation of an animal. The primary focus of their investigation is the website where the length of mane was put up for sale.
Christopher Dunn, the former chairman of the Negishi Children's Horse Association, affiliated with The Equine Museum of Japan, said such "acts of vandalism" are "simply atrocious".
"In all the years I was involved with horses, I never heard anything like this before," he said.
Hong Kong racing heavyweights left shocked as civil unrest halts sport
"There were plenty of people who were fanatical about horses and horse racing and they would come from all over Japan just for the chance to be with our horses, but they would never do anything to harm one of them."
They did, however, like to obtain souvenirs, such as the horseshoes of some of the most famous animals at the centre.
I'd think there are plenty of people who … would love to have something from a famous horse in their home to gloat overChristopher Dunn
Introduced by British residents in 1862, horse racing quickly attracted a dedicated following in Japan and was soon regarded as a pastime of the wealthy and influential members of society. The Emperor Meiji was a regular patron of the first Western-style racecourse, in Yokohama's Negishi district.
The image of the sport as the preserve of the moneyed classes, along with the fact that it is one of the few options for legal gambling, helped to drive the popularity of racing in the country. The Japan Cup was first run in 1981 " the height of Japan's economic bubble " and remains one of the richest races in the world.
Dunn believes that a "common thief" might have seen an opportunity to make some easy money and carried out the attacks on the horses in Hokkaido with the intention of selling the hair.
Beyond the ski slopes: why the wealthy have eyes on Hokkaido
"I'd think there are plenty of people who would not perhaps ask where it came from and would love to have something from a famous horse in their home to gloat over," he said.
Dunn does have an alternative theory, however. "Perhaps it was a punter who lost a lot of money at the races when these horses were running and has decided this might be a way of getting some of that money back."
Copyright (c) 2019. South China Morning Post Publishers Ltd. All rights reserved.