Big plus points for the Pixel 4 XL come in the form of a great back camera and new functions such as auto transcription and speedy facial recognition
Average battery life and slightly outdated looks might put existing Pixel users off from upgrading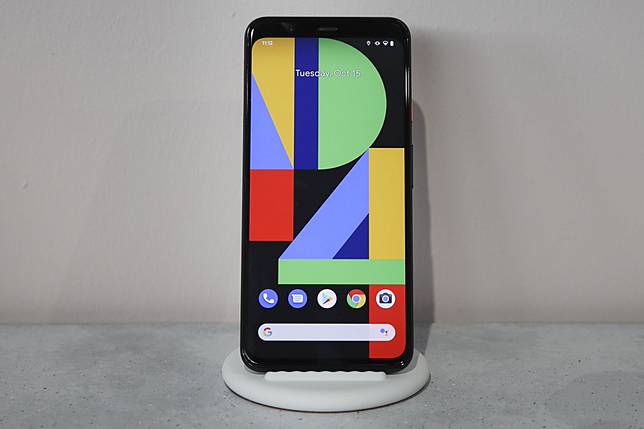 With intensifying competition and a narrowing lead on features from other smartphone giants such as Apple, Samsung and Huawei, how does the latest Google Pixel 4 fare? We checked out the Pixel 4 XL " here's our take on it.
Design and hardware
The Pixel 4 family finally has a dual-camera set-up. This comes in the form of a telephoto lens and a square camera bump on the left-hand corner on the back of the phone. Design-wise, the Pixel 4 XL bears a close resemblance to the Pixel 3 XL but is slightly narrower and a little thicker and taller.
The Pixel 4 XL forgoes having a notch on the front, going instead with a thick "forehead". This is necessary due to additional sensors needed for Google's Motion Sense radar technology which detects nearby gestures and motions, and the associated sensors for the new infrared-based face unlock system. The Pixel 4 family also ditches the fingerprint reader and loses the dual front-facing camera that made the Pixel 3 family a stand out " more on that later.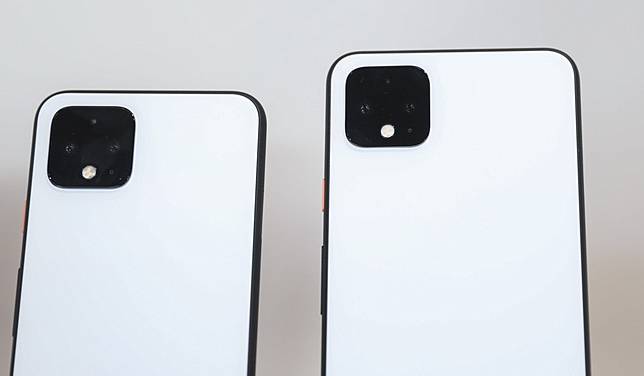 The chassis is made of aluminium with a matt finish, a hybrid coating that feels solid but not slippery. Gorilla Glass 5 fronts the vibrant 6.3-inch QHD+ OLED display, and the back is similarly swathed with the same " which makes the phone a fingerprint magnet unless you use a case.
The display is touted as having a refresh rate that can go as high as 90Hz, although Google says it defaults to 60Hz for apps that won't benefit from a higher refresh.
Under the hood, there is a Qualcomm Snapdragon 855 processor equipped with 6GB of RAM and a slightly beefed-up 3,700mAh battery.
There is also dual band 802.11ac Wi-fi and Bluetooth 5.0 with support for the latest high-definition audio codecs (Apt X-HD, LDAC). Like the Pixel 3a that was launched in May, the Pixel 4 comes with dual-SIM and dual standby support.
Note, though, that the second SIM must be an eSIM or electronic SIM, as the Pixel 4 ships with a single, physical nano-SIM slot.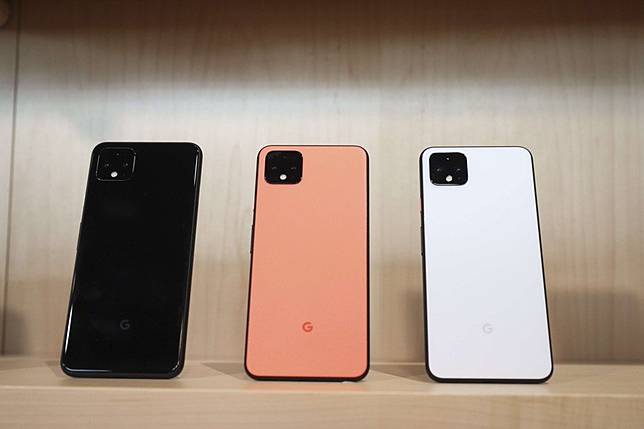 Software and features
I found the face unlock facial recognition feature to be well-designed and a joy to use. Registering my face was straightforward, consisting of tilting your head in various directions while facing the phone. As with a fingerprint reader, you will need to key in a PIN. Once registered, the feature was seamless and extremely fast to use.
Huawei Mate 30 Pro: brilliant handset, no Google apps
The lack of a fingerprint reader troubled me at first, but it became evident that Google had thoroughly integrated the new facial unlock feature on the Pixel 4.
Tilt the smartphone slightly when holding it and the phone activates face unlock. When you reach for your phone, Motion Sense detects the movement, and again activates the feature.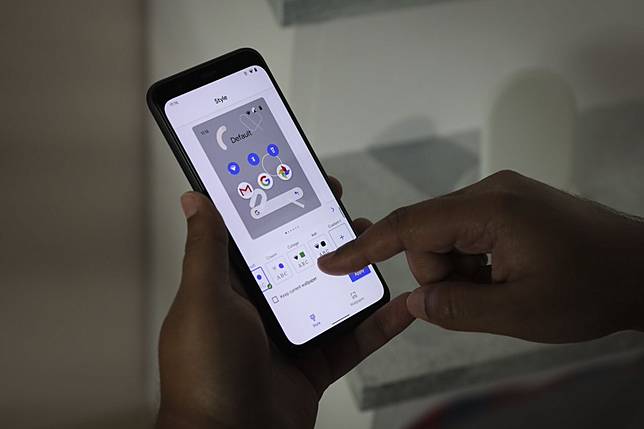 Face unlock does have one significant problem though: it worked even when my eyes were closed. While facial recognition is inherently less secure than a passcode, this flaw means that my device can be unlocked when I am asleep " or rendered unconscious. Google says it is working on a fix, but it may be some months before that arrives.
Another cool software addition is the built-in, auto transcription feature. It is currently only available in English, and is an offline feature that doesn't require the use of the cloud.
A new Recorder app further leverages this capability to let you record and transcribe conversations in real-time. In a business meeting in which I tested this feature, it easily recognised technical jargon and common acronyms.
The accuracy was stellar, although it would be great if the app could differentiate between speakers and tag them accordingly. And yes, for Hong Kong users, it can transcribe in Cantonese, too.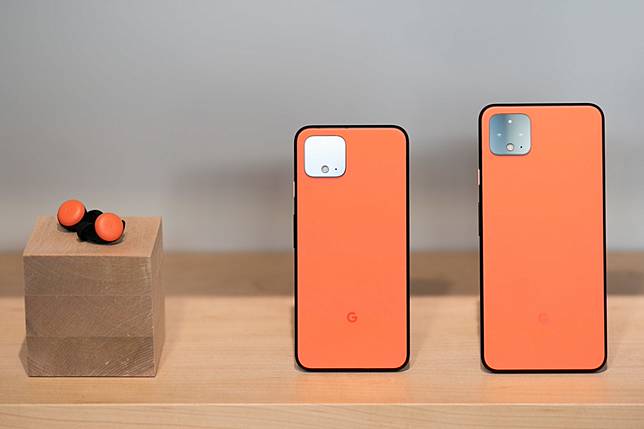 Performance and battery life
Running on Android 10, the Pixel 4 XL certainly felt faster and more responsive than a Pixel 3. This is likely due to the combination of a more powerful processor and the higher, variable screen refresh rate.
But what of the cameras, a key selling point for the Pixel 3? "Wefie" addicts might be somewhat disappointed to learn that the Pixel 4 comes with a single front-facing camera that offers only up to a 90-degree field of view, slightly less than the 97 degrees of the Pixel 3.
This does not sound like much but was immediately noticeable to me. To be fair, most front-facing cameras only offer a field of view of around 70 degrees.
If you are a non-Pixel user looking for the best possible Android experience, then the Pixel 4 or Pixel 4 XL is probably going to be a no-brainer
Like the Pixel 3 before it, the quality of the Pixel 4's back camera is stellar. It now comes with a pair of sliders to tweak bright and dark regions of Google's high dynamic range technology " which blends multiple photos into one " before taking the shot.
The camera chooses pretty good defaults most of the time, though there were times where a quick adjustment produced far better results.
The Pixel 4 also comes with the Super Res Zoom feature that was first introduced in the Pixel 3a to take full advantage of the new telephoto lens for high-quality zooms. I was able to zoom in and take readable photos of signs that were not otherwise legible to me.
Ready, text, go: how smartphones are changing the way we type
The Pixel 4 XL's battery was average, but should be adequate for a typical workday of use. My few days of experience shows that heavy use of battery-intensive apps such as Google Maps or the new Recorder app " with transcription enabled " might have you keeping a close eye on the battery by 8pm or 9pm.
The estimated time to completion of charging tends to be too optimistic. This happens with both a standard USB-C Power Delivery charger, and the bundled Pixel 4 charger.
And, like the Pixel 3, the Pixel 4 XL heats up under certain circumstances. When installing multiple apps and charging on the first day, the Recorder software refused to transcribe, citing high device heat. This isn't going to be a deal killer, but it can be annoying.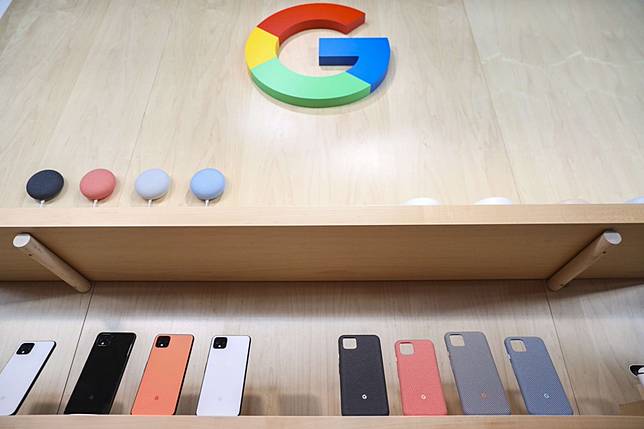 Conclusion
Google is hyper-focused on user experience with the Pixel 4 XL. It is steadily pushing the envelope with new, well-integrated capabilities such as Motion Sense and the face unlock feature. With useful capabilities such as on-board transcription and the handy Recorder app, it has succeeded in producing a smartphone that is a delight to use.
However, there are aspects of the Pixel 4 XL that seem to have stagnated. The back camera still only records 4K at 30 frames per second, while the front camera is still limited to full HD recording and now has a slightly smaller field of view.
And in an age of radically curved screens such as the Huawei Mate 30 or the extremely slim bezel of the Samsung Note 10, its appearance is also somewhat slightly dated.
Should you get it? If you are a non-Pixel user looking for the best possible Android experience, then the Pixel 4 or Pixel 4 XL is probably going to be a no-brainer. Unfortunately, the picture becomes somewhat muddled for a Pixel 3 user. Depending on your budget and requirements, the answer might be to hold out for the next version.
Dimensions: 160.4mm x 75.1mm x 8.2mm
Weight: 193g
Display: 6.3 inches
Battery: 3,700mAh
OS version reviewed: Android 10
Processor: Qualcomm Snapdragon 855 (Adreno 640)
Cameras: Back: 16MP (f/2.4) + 12.2MP (f/1.7); Front: 8MP (f/2.0)
Memory: 64GB or 128GB storage, 6GB RAM
Colours: Black, white, orange
Price: US$899 (Pixel 4 XL 64GB)
Copyright (c) 2019. South China Morning Post Publishers Ltd. All rights reserved.