Director Waddington talks about casting Awkwafina, and working with a mostly all-female cast
Paradise Hills, which premiered at the Sundance Film Festival, is based on a story written by Waddington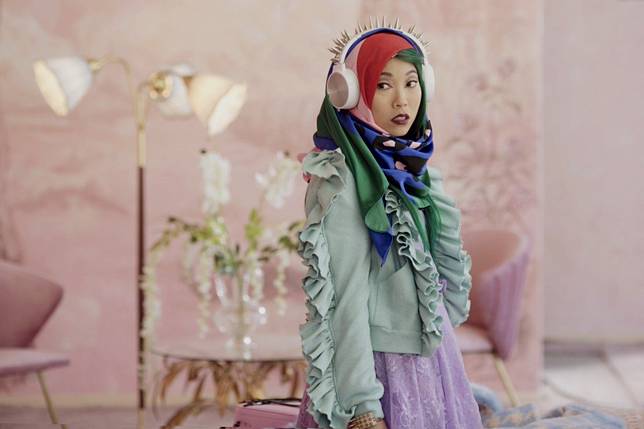 Spanish director Alice Waddington is a natural-born eccentric and a confessed genre-loving nerd. She also happens to be gorgeous and, having worked in the fashion world, wears the most original and stylish of clothes. With her raven hair and bright red lips she recalls a young Elizabeth Taylor.
It was natural then that the 29-year-old, who came from advertising before making her well-received short film, Disco Inferno, should want to make a statement with an eclectic array of forceful stunning women in her debut feature, Paradise Hills. The cast includes Crazy Rich Asians star Awkwafina, real name Nora Lum, who as we are well aware from her recent hit film, The Farewell , has been spreading her dramatic wings.
"When I first Skyped with Nora, Crazy Rich Asians hadn't come out," Waddington recalls. "But I remember talking to her and thinking she's one of the funniest people I've heard or seen in my life.
"I had this hunch that she was going to be awesome in the film and that she was going to perform well, not only comedically, but it was going to be interesting to see a dramatic side to her. Her character has both things and that's what makes her so cool."
Paradise Hills, which like The Farewell premiered in Sundance Film Festival in January, is the most unusual of stories in that it is told visually.
Written by Nacho Vigalondo and Brian DeLeeuw and based on a story by Waddington, the English-language film follows a group of women from wealthy families who are sent to a reform school on a Mediterranean island that turns young women into supposedly perfect versions of themselves over two months.
The central protagonist Uma (Emma Roberts) is set to marry a pompous man she is not keen on, and she wakes up not knowing where she is.
The other girls, however, are aware of their fate. Australian Danielle Macdonald (Patti Cake$) plays Chloe, a sunny southern American who is being forced to slim down and is determined to make the most of her lot. Mexican singer-actress Eiza Gonzalez ( Baby Driver ) is Amarna, a pop star dealing with her sexuality.
Awkwafina's character, Yu, is a taciturn musician who needs refinement now that she has come to live with her wealthy relatives in mainland China. The strict headmistress of the academy, the European Duchess, is played by Milla Jovovich ( Resident Evil ) and we watch as she attempts to keep the young women in line " though of course there is also something sinister going on.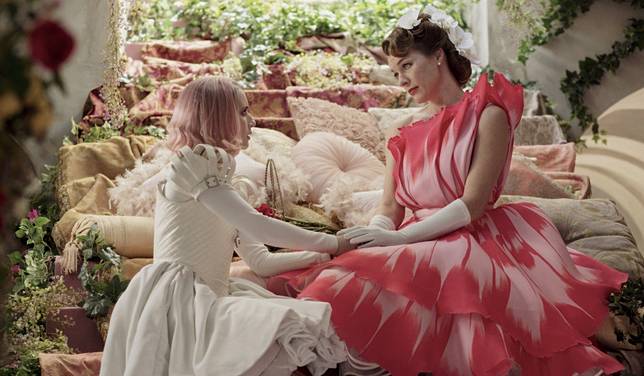 "I loved the experience of working with an essentially all-female cast, because we so rarely get to see genre stories with women," Waddington says. "To me it's not so much about the story you're telling, it's more about who is inhabiting it that's relevant.
"I wanted to make a film for my 14-year-old self " I was a nerdy kid who loved gaming, I loved manga comics and I felt so lost. I know there are so many girls who felt lost in that way and needed that emotional support, but also the support of fantasy.
"I also wanted to reflect the story of women coming together to defeat evil rather than women competing with each other."
As in the film, the international bevy of women, who Waddington refers to as "the most awesome, kick-ass cast I could ever have hoped for", bonded while shooting around Barcelona. Awkwafina and Macdonald became particularly close, as their characters are roommates in the film.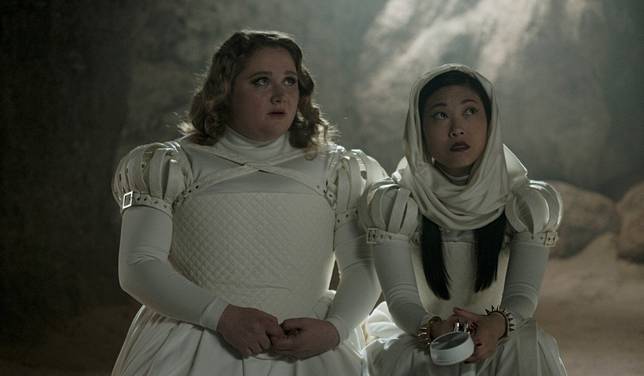 "I loved working with Nora," says Macdonald. "She's one of my favourite people in the world. We stayed in the same flat complex in Spain during filming and I was basically at her place every night. Everyone would come over and we'd all hang with Nora, because she had a PlayStation 4 and we'd all play video games. She has the best vibe and is very cool."
"I bought a PlayStation 4 because I couldn't be away from Guitar Hero any longer," Lum quips. "I played Jeopardy! too."
She could easily relate to her character: "Yu suffers from social anxiety and the familial pressure makes her angry. All the girls feel like rejects in some way and they bond with each other to try and not feel flawed."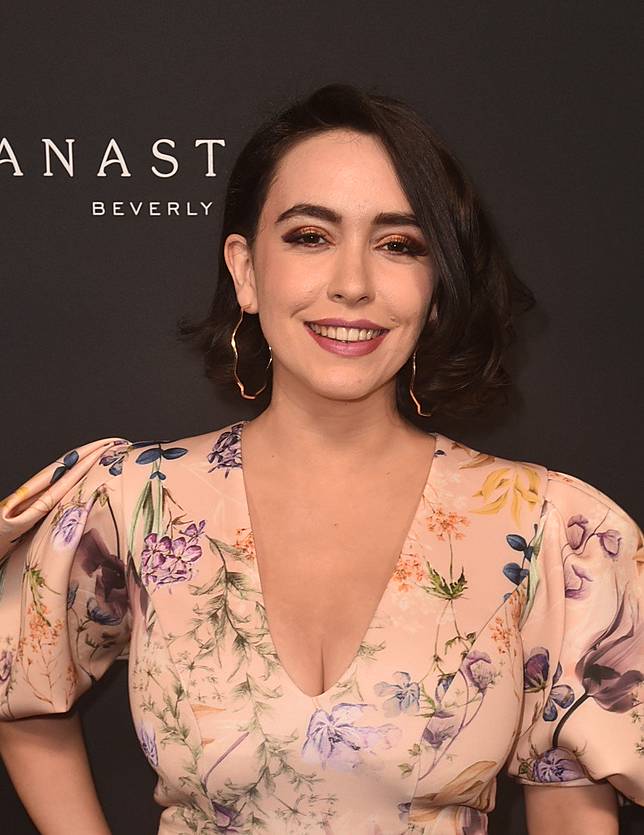 In part Lum, 31, was attracted to the film because it explores conventions of female beauty. "I was raised by my grandmother who was from another generation, so accessing my feminine side was always very troubling for me. I never felt right about myself.
"I was always a big tomboy and never felt I was like Grace Kelly or someone like that. It's only been in the last 10 years that I realised that it's OK to just own it and be who you are."
Now the Chinese-American comedian and rapper is loving where acting is taking her. "Acting gives me an outlet to reach into those deep pockets and gives me another outlet to entertain," she says. "That's what I love doing. That's what I was made for".
When compared to her other 2019 hit, The Farewell, the strangely straitjacketed ultra-beatified world of Paradise Hills is quite a confection. Waddington was as influenced by Victorian corsets and Picnic at Hanging Rock " the girls' day dresses are also white " as by science fiction like The Hunger Games and David Lynch's Blue Velvet.
There are around 500 visual-effect shots in the film which Waddington explains are part of the narrative. "I usually start with the costume and then I see the other layers around it. So this is a costume, this is the character who is wearing it. Where is this character, on this set, in this building? I interpret these things in the context of the scene, so my brain works in this weird way.
"With the story I try to figure out why I wanted to put the visual references together in the first place. The horse chamber is our version of the Ludovico Technique they used on Alex in A Clockwork Orange. But how do you take this idea of women being infantilised and literally strapping them onto that idea and then getting to isolate them to show those stimuli? I try to figure it out as I go.
"Part of the story of the film to me is how this beauty kind of asphyxiates those young women," the director continues. "Every time we were designing it and taking it to a more sexual level, I said, 'No, make it more about fabric, make it more about the flowers, the beauty'."
And that helps to make Paradise Hills one of the strangest and most weirdly wonderful movies you are likely to see in a while.
Want more articles like this? Follow SCMP Film on Facebook
Copyright (c) 2019. South China Morning Post Publishers Ltd. All rights reserved.