A Hong Kong court has backed the opposition by ruling the government's ban on wearing face masks at protests is unconstitutional but in the long term, the backlash from Beijing could erode our judicial independence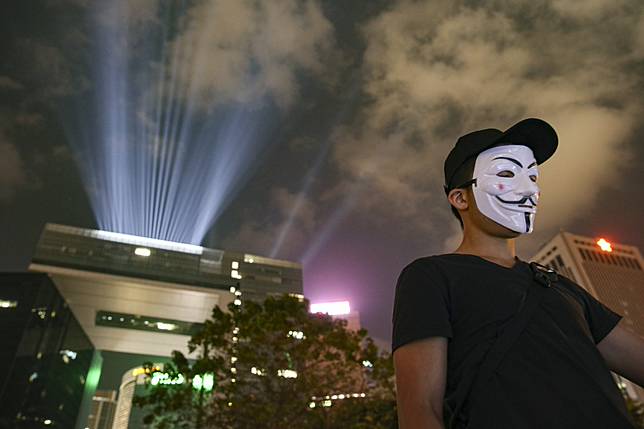 Not too long ago, a retired top judge warned that Hong Kong's judicial independence faced "a storm of unprecedented ferocity". We are now in the eye of the storm.
The pan-democrats opened a can of worms by taking the authorities to court for using emergency powers to ban the wearing of face masks amid escalating violence by anti-government rioters over the past six months. They won. To make a long story short, the court ruled that the ban breached provisions in the Basic Law, the city's mini-constitution.
That in turn provoked a furious rebuttal from the nation's top legislative body, which claimed that Hong Kong courts don't have the power to invalidate local laws by ruling them unconstitutional. That power rests entirely with the National People's Congress Standing Committee (NPCSC).
No judges in Hong Kong doubt that the NPCSC has that final say. But it has never questioned the power of top local courts to make such rulings " until now.
The pan-democrats keep testing the independence of the courts, and legal authorities on the mainland keep challenging them. The courts are trapped in the middle. Now, the pan-dems have provoked a backlash from the mainland that, if carried out, will cause irreparable damage to local judicial powers and independence.
The pan-dems think thumbing their noses at the Hong Kong government more important than quelling the unrest. Indeed, they think the riots have helped them gain political capital and popularity. So, it's in their own narrow interest to see the riots continue, whatever the costs to the rest of the community. In any case, in their thinking, anything that damages the Hong Kong and central governments is good.
Why Beijing's angry reaction to Hong Kong mask ruling sparks concern
But just because you can do something legally doesn't mean you should do it, or that it's in the community interest. The face mask ban was perfectly reasonable, indeed necessary. But now, the pan-dems can claim to have killed two birds with one stone.
They are not only forcing the government and police to give up on the ban, unless the authorities appeal the decision, but they have provoked Beijing into showing its hand.
The pan-dems have enabled rioters to continue to hide their anonymity behind face masks and provoke the Leviathan from the north to threaten to kill judicial independence in Hong Kong. It's not the pan-dems' fault; it's all Beijing's fault!
But I ask: who gets hurt the most?
Copyright (c) 2019. South China Morning Post Publishers Ltd. All rights reserved.