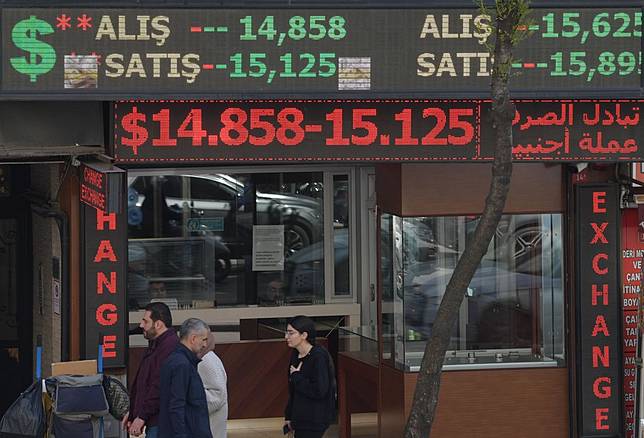 People walk past a foreign exchange office in Istanbul, Turkey, on May 9, 2022. (Xinhua/Shadati)
ISTANBUL, May 24 (Xinhua) -- The Turkish currency plunged to 16.17 on Tuesday morning against the U.S. dollar and lost over 1 percent of its value in 24 hours, signaling new price hikes in the upcoming month.
After surpassing the resistance level of 16.00, one dollar stood at 16.09 Turkish liras at 3:45 p.m. local time (1245 GMT). The currency has lost almost 60 percent of value against the greenback since 2021.
According to Murat Sagman, a portfolio manager and economist, the latest depreciation of the currency would trigger a new inflation wave in the upcoming period.
Sagman urged the central bank to raise interest rates at its meeting on Thursday to curb the losses in the currency.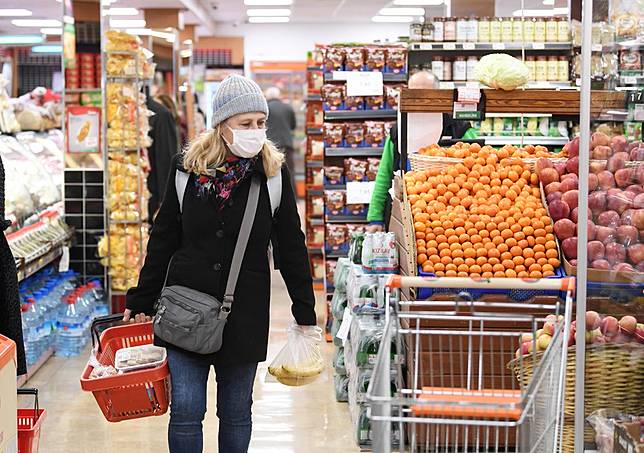 A customer shops at a supermarket in Istanbul, Turkey, March 7, 2022. (Xinhua/Shadati)
Turkey's inflation jumped at a monthly rate of 7.25 percent in April and 69.97 percent from a year earlier, mainly driven by growing transportation, food, and energy prices.
In February, the Turkish government announced new economic measures to ease the economic burden on Turkish citizens against the increasing cost of living, including raising the monthly minimum wage by 50 percent to 4,250 liras. But the measures fall short to alleviate the economic suffering.
The Turkish economy has long been suffering from a series of disruptions, including the conflict between Russia and Ukraine, which pushed food and energy prices even higher levels.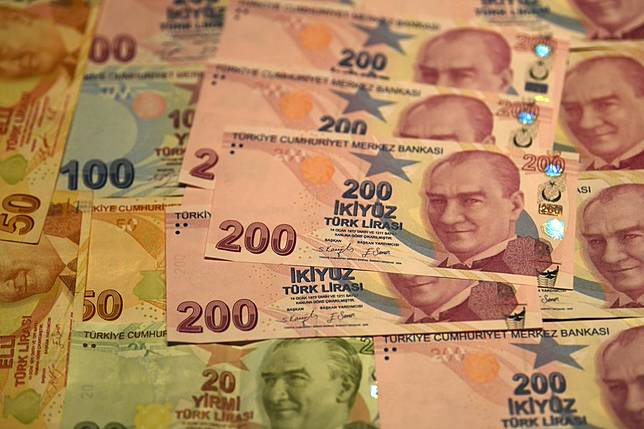 Photo taken on May 5, 2022 shows Turkish lira banknotes in Istanbul, Turkey. (Xinhua/Shadati)■