"Once you're a collector, the product is almost irrelevant. It's a bug. If you're introduced to something [you appreciate], you [always] want more," says Kam Daswani, the founder of Dram Good Stuff, a boutique that houses some of the finest whiskies in Hong Kong for VIP experiences. His insatiable collecting obsession has spanned years and various fine collectibles. "It started off with custom pool cues, which turned to fine art, which turned into whiskies." Now, luxury watches consume Daswani the most.
"Collecting is not an isolated thing. It is a community thing," he says. Daswani is known to travel the world in order to share his passion with those who have a taste for the finer things in life. But the fascination with watches started decades ago when Daswani inherited his first timepiece—a Rolex passed down after his grandfather's death. "My grandfather used to wear a solid gold Rolex. When he passed away in the 1980s, my grandmother took off the watch he was wearing and gave it to my mum to give to me," he says.
Fresh out of national service in the Singapore Armed Forces in 1990, Daswani received the Rolex Day-Date as a memento of his grandfather. He treasured its emotional value, replacing the worn-out bracelet with a trendy leather strap to keep it functional. This revived family watch sparked his intrigue in timepieces.
Daswani's first intentional watch purchase came a few years later, when a chance encounter led him to a platinum Patek Philippe perpetual calendar that captured his heart. "I fell in love with this watch, but it was just [beyond] my price point. I kept thinking that one day I wanted to buy it," he says. So, when life presented the opportunity, he took the plunge. "It was sort of like a [financial] windfall. I had a choice either to keep the money or go on holiday or whatever or buy the Patek. I took all of the money and I [used it] on that one thing; it was just enough to cover that one Patek."
See also: Patek Philippe honours Philippe Stern with limited-edition Minute Repeater Alarm Reference 1938P-001
Rolex Day-Date in yellow gold (Photo: courtesy of David Cheng/Tatler Hong Kong)

In the years to come, his approach remained measured, only acquiring a new timepiece every few years when something genuinely captivated him. "For the first five to ten years, I was basically [buying] one watch every two years, maybe one watch in three years, and I just kept them. I didn't sell because I only had five pieces," he explains.
His love of collecting has led to some unintended purchases, like the time he mistakenly bid on a platinum Patek Philippe at auction. "I was at home, on the internet, just clicking around Sotheby's online auction,"he says."I clicked 'bid' by accident." He unintentionally bought the pre-owned watch for full market value. Though a surprise acquisition, he enjoyed wearing it for over a decade before reselling it.
But he has not been enticed to buy a second-hand watch since then, no matter how rare it might be. "I don't like to buy watches that have been used, primarily because I'm very OCD and I want to take the plastic off [the watch] myself. I want my sweat to be on the leather strap; I don't want to wear other people's sweaty watches," he says with a laugh. "I always said that I'm going to buy it new, so that it will be in my name."
Vacheron Constantin Overseas Dual Time "Everest" (Photo: David Cheng / Tatler Hong Kong)

Over the past decade, introductions to brand executives has granted Daswani special access to new launches and limited-edition models. But fanfare alone doesn't entice him: he believes that watches must be loved to be bought. "If I didn't like [a watch] even if it was a hype watch, I wouldn't take it," he says. "I'm not buying it to keep it for a year and then flip it."
Daswani says, "My watches are for my pleasure, not table conversation." Yet he has often found many conversations circle back to watches—specifically, how he could help friends procure coveted models. "Suddenly you start reevaluating, are these actually your friends? Or are you just a conduit for servicing an itch that they have?" he said.
If I come to a point where some pieces are just not being worn, I will find someone who loves thewatch. And I will offer them the opportunity to buy from me at whatever price is comfortable to them
By - Kam Daswani
Daswani felt used when old friends suddenly reconnected, asking for watch-buying favours. He says, "I don't know whether they really met me for me or they were meeting me so that I could help them buy a watch." The social pressure to flaunt luxury timepieces made some obsessed with the latest "hyped" models. As Daswani's collection grew, he lost trust in the friendships that focused on wristwatch banter rather than genuine camaraderie. He also realised that his collection had become excessive. "My dad once asked me, 'Can I see all your watches?' I started taking them out, box after box. When you look at it at one time you know you have a problem," he says. "It was like a virus that had spread."
Daswani had amassed 43 watches in all. "I decided that I was going to have to cut this by half," he says. He sold 20 pieces and has isolated three more to find new homes for. Trimming his collection restored his appreciation of the pieces he kept, which he believes is an important part of the process. "I'm looking for people that will love these watches," he says. The whisky dealer has learnt restraint and discernment through his collecting journey. He advises focusing on watches you have a genuine passion for, not "chasing hype" alone.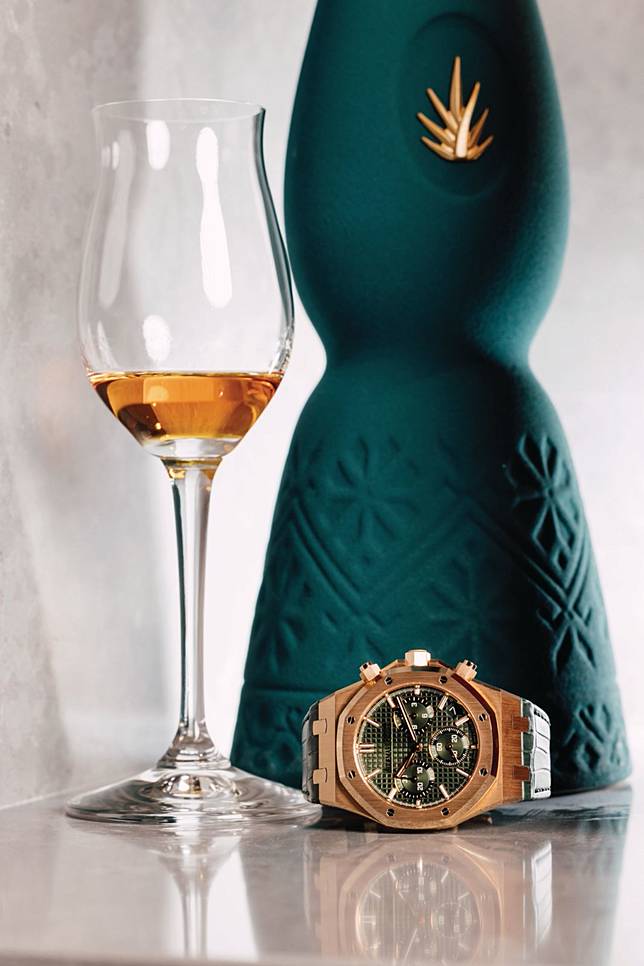 Audemars Piguet Royal Oak Selfwinding Chronograph "50th Anniversary" 26240OR. OO.D404CR.01 (Photo: David Cheng / Tatler Hong Kong)

He believes that a true collector acquires pieces out of passion, not pursuit of profit. "If I come to a point where some pieces are just not being worn, I will find someone who loves the watch. And I will offer them the opportunity to buy from me at whatever price is comfortable to them." He stresses that he does not sell simply for financial gain, and is willing to take a loss if it means the watch will be cherished. "I offer to my friends at a price point that's comfortable to them, because if I have worn it for ten years, I'm happy to factor in a depreciation. Sometimes I just ask for my cost, even though I know the watch is worth a lot more."
Ultimately, the joy is in the collecting journey itself. When a watch no longer sparks that joy, he parts with it so someone else can appreciate its beauty. As he explains, "I'm not gonna keep something and just hoard it." A considered collection of beloved timepieces, even if smaller in number, allows him a deeper connection with horology.
NOW READ
5 top-notch watches to keep an eye on this Christmas season
Why Cartier's Tank timepieces are an eternal symbol of style