The Hong Kong plan is part of a global push outside the domestic market amid stiff competition and where overall shipments are declining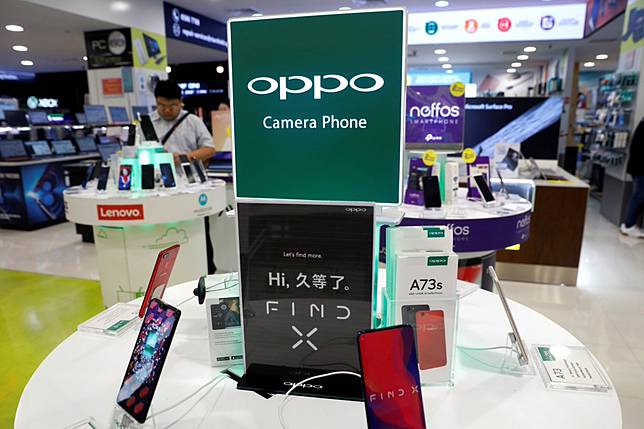 Chinese smartphone brand Oppo will soon start official handset sales in Hong Kong through several selected local partners, pushing ahead with expansion plans at a time when local anti-government protests have resulted in several mainland-affiliated businesses being attacked.
The Dongguan-based company, the world's fifth largest smartphone vendor, will officially enter the Hong Kong market by launching one of its latest smartphone models " the Reno 2 " in the city, according to people familiar with the matter who declined to be named as the information is private.
The Oppo Reno 2, a mid-range handset priced at 2,999 yuan (US$420) and launched in mainland China on September 10, will be sold in some shops belonging to local carriers and retail chains in Hong Kong, according to the people, who added that there were no plans to operate the brand with offline stand-alone shops at this point.
The announcement, which is already behind the original plan and could be made as early as this week, is part of a global push outside the domestic market amid stiff competition and where overall shipments are declining. Oppo is the last major Chinese smartphone brand without an official presence in Hong Kong.
A company spokeswoman declined to comment on its Hong Kong plans.
Hong Kong has seen increased penetration by mainland Chinese phone brands in recent years although Apple iPhones and Samsung handsets remain the most popular in the market of some 7 million people.
Oppo steps up retail expansion in Southeast Asia
Huawei Technologies and Xiaomi, China's No 1 and No 4 phone brands, both have smartphones available for sale in Hong Kong through online and offline retail stores, as well as partnerships with local telecom carriers. Both have had to deal with vandalism in recent weeks though as anti-government protesters have directed their anger towards companies with mainland ties.
On Sunday night, a shop owned by Xiaomi in Mong Kok was set on fire by protesters, suffering serious damage. Huawei has also seen its stand-alone retail stores in some Hong Kong shopping malls attacked during recent protests. Xiaomi and Huawei both declined to comment on the damage.
Oppo, which competes closely with Huawei and Vivo, has five smartphone series that cover the low-end and the mid-to-high-end market. The Reno series mainly targets the younger-generation, who tend to go for phones with quality photography features and entertainment offerings.
Currently, Oppo handsets can only be obtained through unofficial channels, including private retail stores in Hong Kong.
Oppo, which ranked third in China and fifth globally in terms of shipments in the second quarter according to IDC data, has been targeting overseas markets, particularly emerging Asian economies, amid slowing growth at home. Total handset shipments (by all phone makers) fell 6 per cent year-on-year in the first quarter, according to IDC, with Huawei the only company to rack up growth during the period.
Budget phone brand Xiaomi prices 5G phone at US$520 as CEO apologises
In Southeast Asia, Oppo shipped 7.7 million units of handsets in the second quarter to mark its best-ever three month performance, translating into 49 per cent year-on-year growth, Canalys said in a report in August. Oppo is currently the No 1 smartphone brand in the Philippines, Malaysia and Indonesia, and the second in Thailand and Vietnam, behind only South Korea's Samsung Electronics, according to Canalys.
Oppo is also a top five vendor in India, the world's second-largest smartphone market after China, and now has a 5G phone available for sale in several European countries, including the UK and Switzerland.
On October 18, Oppo launched its first flagship store in the Southeast Asia region in Bangkok, Thailand's capital. The company aims to launch more flagship stores in Thailand, Malaysia, Indonesia, Vietnam and the Philippines next year, Jimmy Yi, president of Oppo Asia-Pacific, said in an interview with the Post this month.
For more insights into China tech, sign up for our tech newsletters, subscribe to our Inside China Tech podcast, and download the comprehensive 2019 China Internet Report. Also roam China Tech City, an award-winning interactive digital map at our sister site Abacus.
Copyright (c) 2019. South China Morning Post Publishers Ltd. All rights reserved.