Hongkongers watched as authorities in Huazhou quickly quelled massive protests by making significant concessions
But Hong Kong may face the awkward dilemma of where to stand between the US and China, politically and economically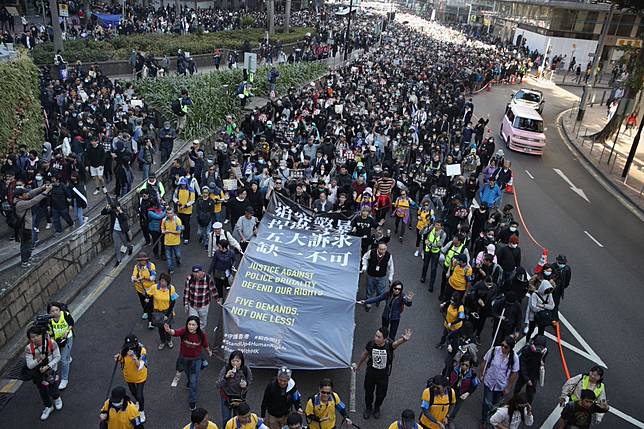 Could protests force authorities to change their minds? Yes or no, depending on different considerations under different circumstances.
Over the past week, when Hongkongers saw authorities in the city of Huazhou, in neighbouring Guangdong province, quickly quell massive protests by making significant concessions, some couldn't help asking why Chief Executive Carrie Lam Cheng Yuet-ngor wouldn't do something similar here, though the two cities' situations cannot be compared directly.
Trouble broke out in Huazhou over a government plan to build a crematorium, leading to clashes between local residents and riot police who fired tear gas and detained around 100 people.
While Hongkongers and people overseas watched with amazement at the now all-too-familiar scenes of protesters and police clashing amid clouds of tear gas, even more remarkable was the speed at which the crisis was resolved. The local public security bureau announced that all those arrested would be released, with medical compensation for the injured, and the crematorium plan was, of course, scrapped.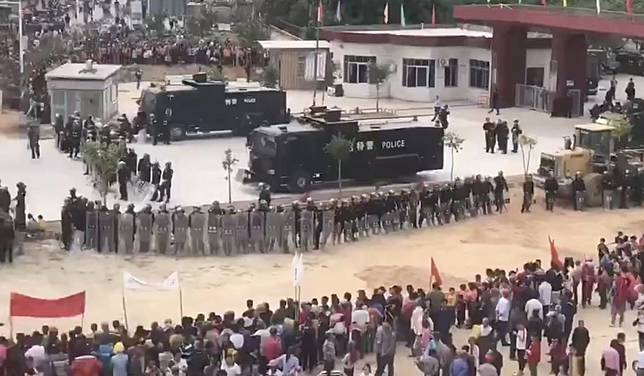 Guangdong authorities have apparently learned some lessons from Hong Kong. They must understand too well that a single spark can start a prairie fire if the situation is not contained.
After all, this whole saga was triggered by the deceptive tactics of the local township government " it claimed to be building an environmental ecology park that actually turned out to be a crematorium. A government without credibility should be blamed rather than people who fought to protect their homes.
Huazhou's case can be of some reference to Hong Kong, but only in limited ways because the city's political crisis, now in its sixth month, is far more complicated.
One particular complexity is that it involves the world's most important bilateral relationship " that between China and the United States.
The latest shocking development was Macau's decision to bar the entry of two prominent US business leaders, American Chamber of Commerce (AmCham) president Tara Joseph and chairman Robert Grieves. They were held for several hours of questioning at immigration before being told they were not welcome in Macau, where they had planned to attend the chamber's annual ball.
The two said they were puzzled, as no reason was given for turning them away. However, it happened at a sensitive time. Not only is the former Portuguese enclave set to celebrate the 20th anniversary of its return to Chinese sovereignty, with President Xi Jinping expected to officiate at the ceremony, but China-US relations are also at a new low.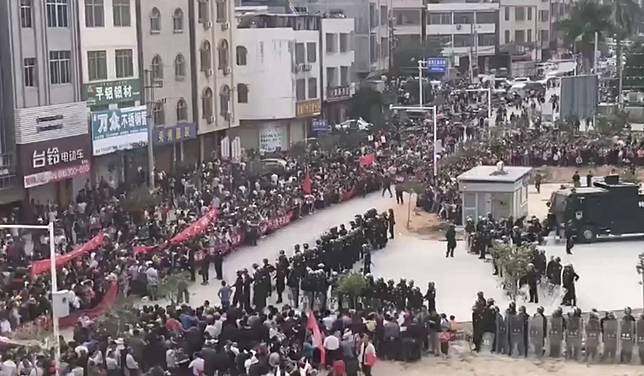 Washington earlier passed the Hong Kong Human Rights and Democracy Act as a show of support for the city's protest movement, while Beijing threatened to take retaliatory measures, including banning port calls by the US Navy.
AmCham had earlier expressed deep concern over the now-withdrawn extradition bill, and while supportive of the intentions of the newly passed act, it was also worried about the impact on Hong Kong-US business relations.
But AmCham's measured position apparently did not help its two leaders from becoming the latest victims of a chilly relationship.
Lam, the city's leader, may never have imagined that her ill-conceived extradition bill would lead to such enormous adverse consequences, which have affected both Hong Kong itself and China-US ties. Should Lam and her administration be blamed for failing to come up with timely and feasible political solutions " as Huazhou authorities have done, albeit under different and less-complicated circumstances " before matters went completely out of control? Or should those who went all the way to Washington to seek US help be blamed as well?
Whatever the case, the hard reality is that Beijing is likely to get tougher when protesters pin their hopes on US and foreign support.
If the worst comes to worst, Hong Kong may have to face an awkward dilemma in deciding where to stand between the US and China, politically and economically. Let's hope for the best.
Copyright (c) 2019. South China Morning Post Publishers Ltd. All rights reserved.