Analysts say while Macau must be lauded for it bold vision to launch a new stock exchange, the city lacks a solid financial industry to back its audacious proposal
Macau's small size and equally small financial industry may prove to be a major stumbling block in its ambitions to launch a vibrant stock market, and the task looks even more daunting since it has to contend with a giant stock exchange next door in Hong Kong, say analysts.
So far Macau's focus has been on gaming and tourism, but revenues from gaming have been steadily falling, as mainland Chinese stay away from the gambling destination amid a slowing economy. According to the Macau Gaming Inspection and Coordination Bureau, gross gaming revenue fell 9 per cent year on year to US$3 billion in August " its biggest monthly drop since June 2016.
This may explain why Macau wants to bet on something new " a Nasdaq-like stock market traded in offshore yuan to allow technology companies from the Greater Bay Area, which includes Hong Kong, Macau, Shenzhen and eight other cities from southern China, to raise funds.
He Xiaojun, director of Guangdong's Local Financial Supervision and Administration Bureau, said on Sunday that he hoped China's central government might give its blessing to the plan for the stock exchange by mid-December, as a gift for the 20th anniversary of the city's return to Chinese administration.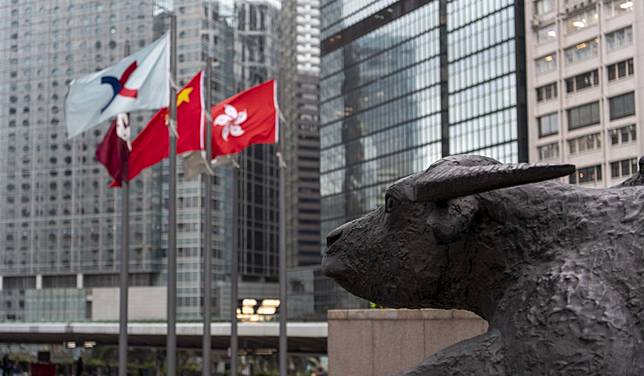 Hong Kong, one of Asia's biggest financial centres, is the region's third largest stock market. Eight Macau-domiciled companies are listed on HKEX " six of them casino operators, including SJM Holding, owned by "King of Gambling" Stanley Ho Hung-sun and his extended family, Wynn Macau and MGM China. The exchange's popularity as a listing destination has seen it crowned as the world's top IPO market six times in the past decade.
Chips are down for Macau casinos amid Hong Kong protests, slowdown in mainland Chinese economy
Clement Chan Kam-wing, managing director of accounting firm BDO, said the Macau government should be lauded for its innovative thinking and vision for such a plan.
"However, a significant stock exchange operator has to be supported by a lot of other complimentary developments in legal, accounting and financial services to name a few. Macau has a long way to go to establish the essentials," Chan said.
Hong Kong has almost 600 stockbrokerages and 164 licensed banks, including 70 of the world's largest players such as HSBC, JPMorgan Chase, Morgan Stanley, Goldman Sachs. Macau, on the other hand, only has 30 lenders, most of which are arms of mainland Chinese banks.
Cash and deposits in the territory of 670,000 residents stood at 663.64 billion Macau patacas (US$82.1 billion) as of August, 4.4 per cent of Hong Kong's HK$14.53 trillion (US$1.85 trillion).
If Beijing were to give the go-ahead to Macau, the new stock market will be the fourth in China and the third in Greater Bay Area, after Shanghai, Shenzhen and Hong Kong.
"If the proposed Macau stock market positions itself as a Nasdaq-style market, it will overlap with ChiNext and SME market of the Shenzhen Stock Exchange," said Kenny Ng Lai-yin, securities strategist at Everbright Sun Hung Kai.
He added that trading in offshore yuan would be another obstacle for the proposed market, as insufficient yuan for international investors to trade shares would affect its liquidity.
Macau had 51.12 billion patacas worth of offshore yuan deposits at the end of August, representing only 7 per cent of such holdings in Hong Kong at 664.15 billion yuan (US$91.05 billion). If Macau's yuan deposits were exchanged into Hong Kong dollars, it would just be enough for half a day's trading on HKEX, which averaged HK$107.4 billion a day in 2018.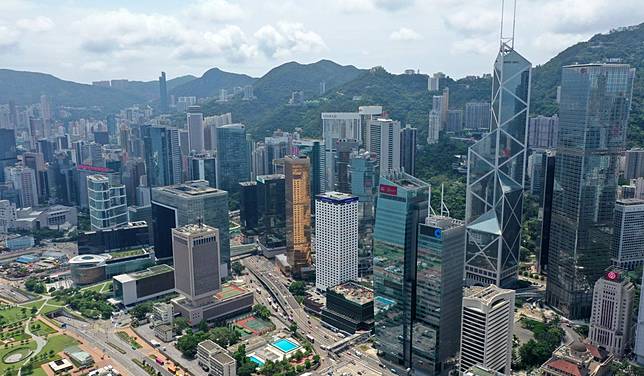 Eden Wong, chairman of financial services committee of the professional accounting body CPA Australia and chairman of investment firm Green Park Financial Group, said as China has a lot of technology companies that need to raise funds, it is possible for the country to have another stock market in Macau.
"However, Macau would need to first make sure of its securities law, regulation and financial system," said Wong, adding that because there are only a few banks and stockbrokerage firms operating in Macau, it would be hard to attract IPOs or conduct extensive stock trading, which are the "basics of a stock market".
Patrick Rozario, managing director of accounting and advisory firm Moore Hong Kong, whose family is from Macau, said a stock market would be good for both the city and the Greater Bay Area.
"It provides one more fundraising channel for the Greater Bay Area companies. Nevertheless, some of the infrastructure still needs to be in place to attract international institutional investors," Rozario said.
Ivy Wong, Asia Pacific chair of international legal firm Baker McKenzie's capital markets practice, said it was good to see that Macau is also taking new market initiatives.
"Over the past few years, we have certainly seen different stock markets in the region taking different initiatives to increase their competitiveness and tapping into the ever-changing market trends," she said.
"While these initiatives often lead one to think that they would create more intense competition among the different stock exchanges…they also create new markets and opportunities. Many of these initiatives are well received by investors and issuers as they provide more varieties and options that meet the different needs and appetites," she added.
Copyright (c) 2019. South China Morning Post Publishers Ltd. All rights reserved.