German photographer Martin Schoeller, known for his signature close-ups of the world's most influential figures, is holding his first China solo show
He says his style, and the way it can be seen as levelling humanity, perhaps reflects his growing up 'without heroes'
"I always say that it's easier to photograph people you love or people you hate, because you have an emotion that comes from either," says New York-based German photographer Martin Schoeller. "It's the people you really don't care about that is not as exciting."
It is not immediately clear which of the first two categories his subjects fall into in "Close", his first solo exhibition in China featuring photographs of some of the most influential figures in the world.
From former US President Barack Obama and German Chancellor Angela Merkel to Mark Zuckerberg and Oprah, most of the portraits on display at the Shanghai Centre of Photography (SCoP) highlight Schoeller's signature uber close-up, "hyper-detailed" style of portraiture.
"Chancellor Merkel was a surprising moment as she came completely alone without even a bodyguard," he says. "She is probably the most powerful woman in modern history."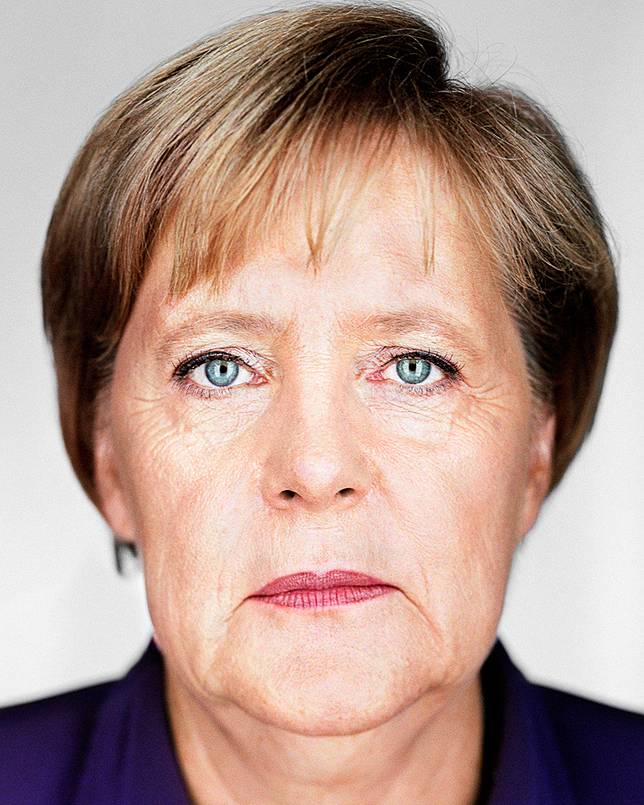 Schoeller, 51, says he has photographed Obama three times.
"The first time was in 2004 when he was running for a senate seat in Illinois, and I had pretty much unlimited time. The last time I had five minutes … I liked him immediately " he was very easy to talk to and was a true gentleman."
The second time was just before Obama won the 2008 US presidential election, when Schoeller shot the close up featured in the Shanghai exhibition.
"He remembered me, yeah," Schoeller says with a smile. "I guess there's not many white guys with dreadlocks."
Schoeller's well-lit, close-up portraits show an uncommon intimacy and humanity in this age of Instagram, filters and mobile editing tools like Facetune and Meitu.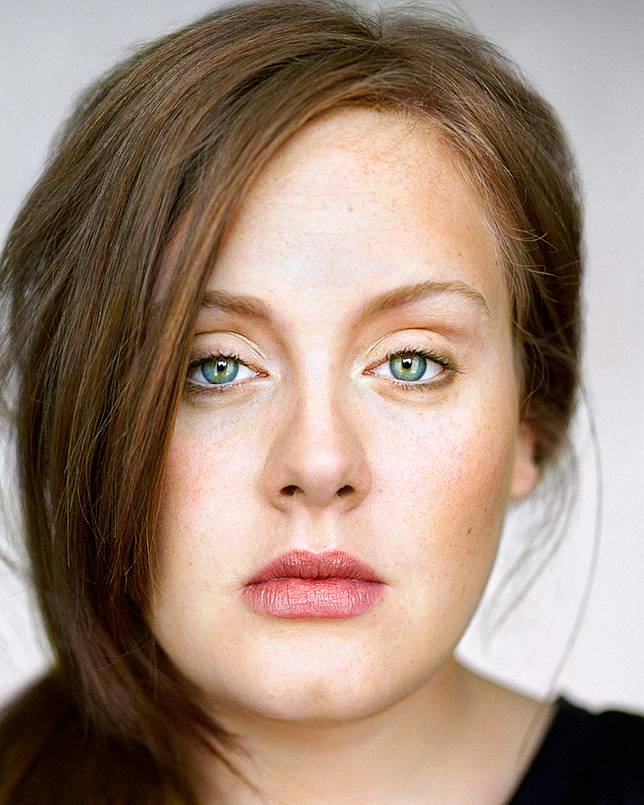 SCoP founder Liu Heung-shing saw the importance of Schoeller's work in today's "contemporary conversation of the role of photography".
The exhibition sees these almost uncomfortably close portraits of figures of power, influence and fame displayed alongside images of ordinary people shot in the same style, such as those in Schoeller's Twins series " a compilation of shots of identical twins. The combination highlights a common sense of humanity in faces when removed from social wrappings and context.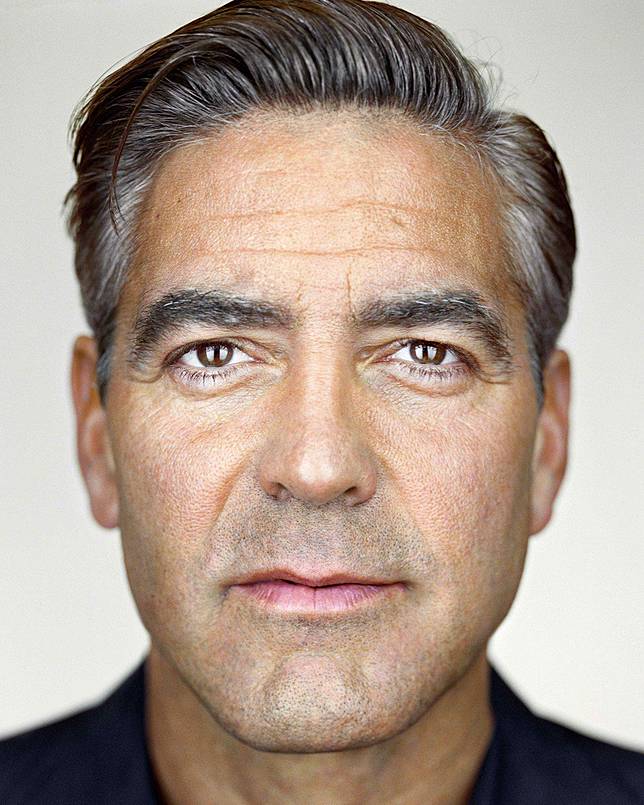 The laid-back Schoeller prefers to be a documentarian rather than a critic, so stays "pretty neutral" when shooting people " even politicians. He prefers to let the audience decipher the images for themselves.
"But obviously if a person is easy to talk to, if you like them, it's always easier."
Schoeller assisted US photographer Annie Leibovitz for three years from 1993 to 1996 and says she was one of his biggest inspirations, but the development of his own distinctive style has been a journey.
"I had set up a studio on a street corner in New York, asking passers-by if I can photograph them. That's the first time I developed this close-up style. I experimented, after following Annie … that's the only way you can find yourself sometimes … by trying to copy in the beginning."
I approach everyone the same way pretty much … at the end of the day, who knows if these famous people are good parents, or good people deep down?Martin Schoeller
In developing his own style, Schoeller says he was influenced by the German couple Bernd and Hilla Becher's photos of water towers, as well as portrait photographer and documentarian August Sander.
When a magazine published a full-page portrait of Vanessa Redgrave by Schoeller, he went from being poor and unemployed to the next hot thing, coveted by the American magazine photo editors. Jobs for Time, GQ and Rolling Stone followed, as well as a contract for The New Yorker.
Now his work has been collected by the Smithsonian in Washington and the National Portrait Gallery in London.
While much of career has consisted of magazine commissions, his work today, both the close-ups and the conceptual " Jay Z in an Italian restaurant with a cat, for example, or Elon Musk with his sons in front of a clay-covered car " has developed a more serious status.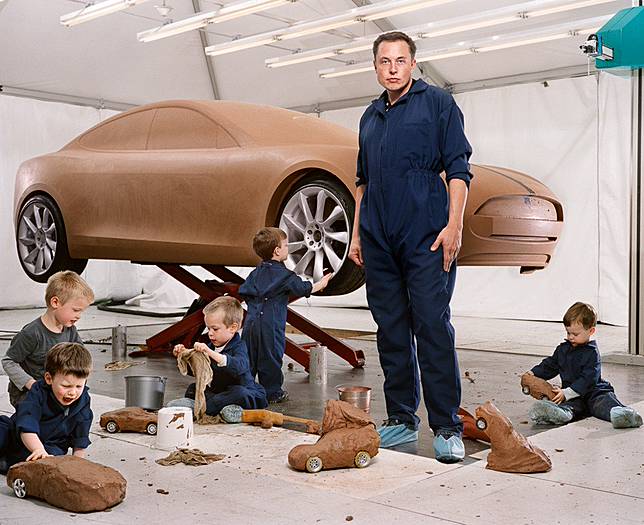 His 2020 roster of exhibitions shows his move from being a commercial artist to a collectable one with true art-world chops. While this "elevation" is definitely fun and exciting, Schoeller laughs that it also "might be just because I'm old now".
But at 51, Schoeller is perhaps not as far as from his younger, poorer days " when he would grab onto the back of trucks and buses on his roller skates to get around New York without having to pay for transport " as might be assumed.
His style and the way some see it as levelling humanity perhaps reflects his personality. Schoeller grew up in Germany "without heroes and a sense of guilt with our dark past" and always had a feeling of social responsibility, working with handicapped people in his youth.
"Maybe that's why I never thought of anyone famous being different or special," he says.
"I approach everyone the same way pretty much. Of course you have to be a bit more respectful if you're photographing a president. But at the end of the day, who knows if these famous people are good parents, or good people deep down?
"And just because they are good at acting or singing, doesn't mean they are worth more than other people."
Martin Schoeller's "Close" is on at the Shanghai Centre of Photography until November 20.
Copyright (c) 2019. South China Morning Post Publishers Ltd. All rights reserved.