Figures from Joint University Programme Admissions System show 41,238 applications were received for 2020 school year, down from 44,054 a year ago
International education consultancy says inquiries about studying abroad have increased by more than 10 per cent since protests broke out in June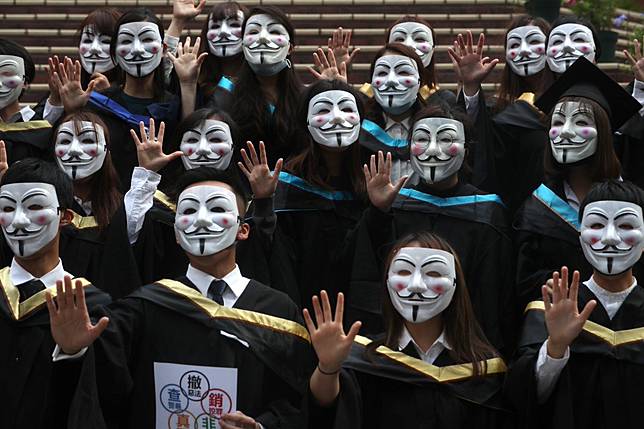 The number of Hong Kong secondary school pupils applying for admission to local universities has fallen to a new low after a years-long downtrend, amid the lingering social unrest that has seen tertiary institutions become battlegrounds.
Some scholars partly attributed the 6.4 per cent drop in applications for the 2020 academic year to the political upheaval discouraging students from furthering their studies locally, while an opposition lawmaker warned of an "exodus of talent" if the administration of Hong Kong leader Carrie Lam Cheng Yuet-ngor failed to fulfil anti-government protesters' demands, and return peace to the city.
The Joint University Programme Admissions System (Jupas) " the main route for school leavers seeking entry to local tertiary institutions " on Thursday released figures on applications for the next academic year.
Some 41,238 applications were received for the 2020 school year, down from 44,054 a year ago. Mainly because of a drop in the student population, applications have been falling steadily in recent years, from 69,172 for the 2013 school year to 46,346 for 2018.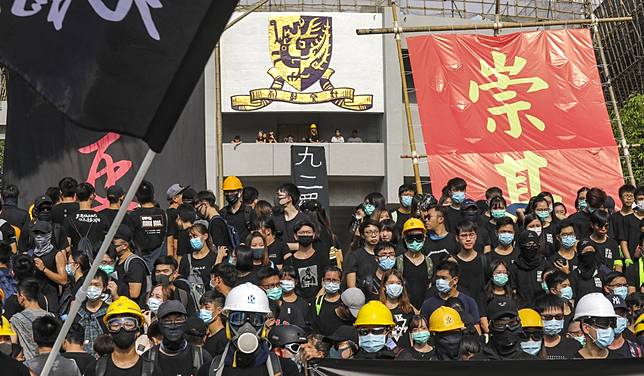 Lingnan University associate vice-president Professor Lau Chi-pang, said: "Some students may shun local universities because of the recent social disruption. Coupled with rumours that some local employers will avoid hiring those who graduate locally in coming years, it is possible the downward trend may continue."
Hong Kong Association of the Heads of Secondary Schools chairman Teddy Tang Chun-keung took a similar view.
Hong Kong's battered universities work to recover from protest turmoil
"Students from better-off families will tend more to go abroad to study," Tang said. "For ordinary students, we have also heard that more have opted for courses that are better recognised overseas. Probably, students are planning to leave Hong Kong anyway after graduating from local universities."
International education consultancy IDP said inquiries about studying abroad had increased by more than 10 per cent since the protests broke out in June. The main countries of interest were Britain, Australia and Canada.
"The reasons for the increase in inquiries are varied and could include dissatisfaction with the education system, but we have seen an obvious rise since the social movement started," IDP senior manager Calvin Chan Shing-kit said.
He added the inquiries covered primary schools up to university.
"Those three countries tend to be more popular because Hongkongers may have family members there," Chan said.
Ng Po-shing, a guidance consultant at student counselling group Hok Yau Club, however, said it was too early to jump to conclusions.
"The downward trend in applications has continued in recent years, mainly because of a drop in the student population," Ng said.
"With fewer applicants, it also means competition will not be as keen. Last year, some students with 19 points got a university place. This year, 18 points might be good enough," he said, referring to the grades a student needs in the Diploma of Secondary Education (DSE) examination to gain entry as a freshman.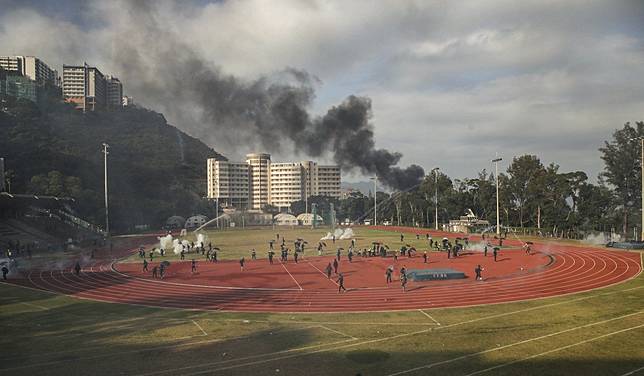 In 2016, some 36.3 per cent of DSE candidates met the minimum entry requirements for local universities. The proportion rose to 42.1 per cent in 2019.
The protests, sparked in June by a now-withdrawn extradition bill, have morphed into a wider anti-government movement, with demonstrators demanding more democracy and an independent inquiry into police actions, among others.
Protests have become increasingly violent, with radicals attacking police, vandalising and setting fire to shops, banks, and metro stations, and throwing petrol bombs.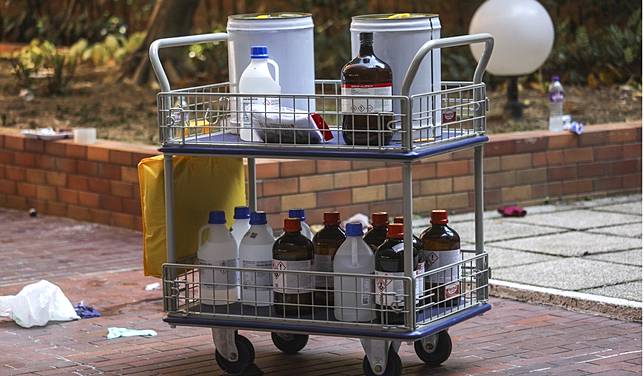 Last month, several universities were forced to close after they became battlegrounds as radical protesters clashed with riot police. At least three, City University, Polytechnic University and Chinese University, later reported to police that toxic, corrosive and flammable chemicals had been stolen.
Education sector lawmaker Ip Kin-yuen urged Lam to act promptly to stop a potential exodus of talent.
"The government should respond to the protesters' demands so as to bring peace back to society. If peace is restored, people leaving will also consider returning."
Additional reporting by Zoe Low
Copyright (c) 2019. South China Morning Post Publishers Ltd. All rights reserved.